Several hundred fish have been killed because of sewage pollution in Dublin's River Tolka.
A spokesperson for Ervia said that a sewer had become blocked in Mulhuddart leading to a manhole cover overflowing and sewage being discharged into the river.
The fish kill was reported by anglers at 5pm yesterday.
A spokesperson for Inland Fisheries Ireland said it is estimated that "several hundred" fish including brown trout, minnow and stone loach species had been killed.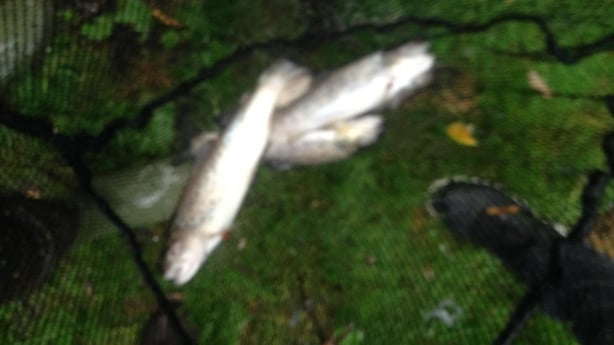 The spokesperson said the pollution extended for 2.7km from Mulhuddart Bridge to the rear of Connolly Hospital in Blanchardstown.
Fianna Fáíl Councillor David Costello said the incident was "shocking" as it was the third fish kill in four years.
"Angling clubs work very hard to maintain the river", he said.
An Ervia spokesperson said the sewer had become blocked because a car tyre had been dumped into the network causing blockage to build up.
Crews worked late last night and this morning to clear the sewer.
The Tolka River was once heavily polluted but fish stocks have recovered in recent years and Inland Fisheries Ireland reported the presence of salmon in 2011 for the first time in 100 years.
A previous pollution incident at the river killed more than 5,000 fish in 2014, and led to a detergent company being ordered to pay €34,000 following a court prosecution.
There was another smaller pollution event in the same year.