Owners of the first five houses in an affordable housing scheme have officially received the keys to their new homes today.
The estate in Ballymun, Dublin, is a housing co-operative which will have 49 houses in total. All have now been allocated.
Prices start at €140,000 for a two-bedroom, €160,000 for a three-bed, and €199,000 for a four-bedroom house. The house prices are more than 30% lower than the market value of similar properties in the area.
It is expected they will all be built and occupied by September 2018.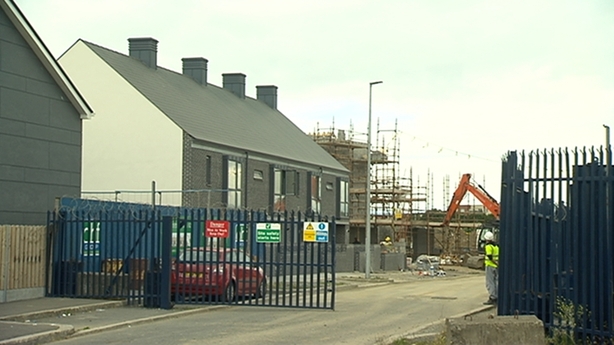 The land was owned by Dublin City Council, which provided it at a heavily discounted rate. The co-op was then asked to give priority to people in the area.
Buyers have to meet eligibility criteria with couples earning no more than a combined income of €79,000 a year.
A 10% deposit and mortgage approval were also required and all residents have to sign up to a charter.
Owners of the first houses in an affordable housing scheme have received the keys to their new homes https://t.co/AiFeBcyWUs pic.twitter.com/IvCctw1B4i

— RTÉ News (@rtenews) July 10, 2017
Minister for Housing Eoghan Murphy said he believed the scheme might be a bit of a game changer when it comes to the delivery of affordable housing and believes it could be replicated across the country.
Mr Murphy said he believed it is something that other councils should do.
He said he would be talking to all local authorities next week about some of the plans he has about how they can do more to make sure they are delivering affordable housing as well as social housing.