Darren McClean has been jailed for 15 years in the UK for his part in a kidnapping and blackmail plot.
McClean is actually Gerard Dundon, a senior figure in organised crime and member of the McCarthy-Dundon gang which was involved in a feud with the rival Keane-Collopy crime gang.
The feud resulted in at least 14 people being shot dead in Limerick from 2000 to 2010.
---
It's almost a year since Ger Dundon committed his last crime, most likely because he has been in custody over the last 12 months.
On 20 May 2022, the police in London were called to reports of a fight between "a white man and a black man". The white man was Darren McClean and he was the aggressor.
McClean, AKA Gerard Dundon from Limerick, had turned up outside the other man's house in the middle of the night to steal his moped.
The man woke up and saw Dundon take the cover off the moped. He came out and confronted him but Dundon became aggressive and told him he was going to take his moped cover. He pulled at the cover but the man told him to stop.
Dundon then took off his belt, wrapped it around his hand and started swinging at the man who pushed him away and went back inside. The police arrived and arrested Dundon and took him to hospital.
He became angry and violent en route. In the back of the police van, he banged his head several times off the roof cage.
When they got to the hospital, Dundon spat in the face of one of the officers and had to be put into a restraint. He continued to verbally abuse and make homophobic remarks to the officers.
At the hospital, he had to be handcuffed to the bed. When he was subsequently interviewed at the police station he refused to answer any questions.
'No Angel'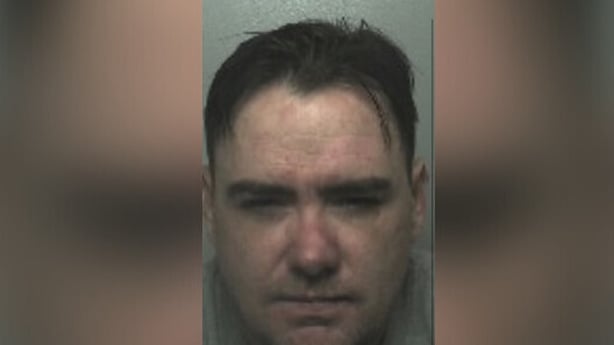 Ger Dundon admits he is "not an angel". He has had many difficulties throughout his life. He has mental health issues and suffers from both attention deficit hyperactivity disorder (ADHD) and post traumatic stress disorder (PTSD).
PTSD is more commonly associated with trauma during warfare and Dundon had for years been involved in a gang war in Limerick. He is now a married man who lived with his partner. They have a family and young children.
"He is going to miss the formative years of his family," his defence counsel said at his sentencing hearing at Wood Green Crown Court, "and therefore the sentence is 'an added sentence'".
But this portrayal of Gerard Dundon was not accepted by the court.
Dundon is a senior figure in one of the country's most violent and dangerous organised crime gangs, the multiple family based McCarthy/Dundon/Ryan gang.
He has over 100 criminal convictions for serious, violent, drugs and gun crime and has spent time in prisons in Ireland and the UK. He's a convicted gunman and drug dealer.
When he tried to portray one of his violent crimes as "a scuffle when he was a teen", the judge in London was somewhat bemused.
"A scuffle went to the Special Criminal Court in Dublin," he noted with scepticism.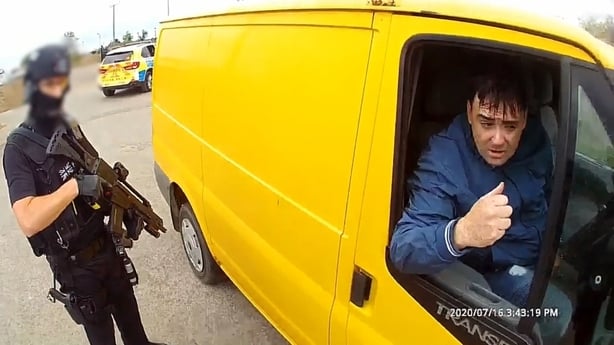 A gun on bail
Dundon was charged three years ago in connection with a plot in London to kidnap two brothers and demand £330,000(Stg). It was at the height of the Covid pandemic but sentences in the UK were moderated and people were released from prison because of "the difficult times for the incarcerated".
Gerard Dundon benefitted from the compassion of the judicial system. Judge John Wood granted him bail in March 2021. "And I was thanked by McClean when he armed himself with a gun and ammunition," the judge subsequently wryly remarked. Dundon's DNA was found on a 9mm homemade gun and 12 bullets which were hidden in a hedge behind a wall on 14 May 2022.
Dundon subsequently pleaded guilty to possession of the firearm and ammunition. He had also by this time robbed an electric bike and a laptop that was in the panier.
He admitted these offences too, along with two counts of dangerous driving. In one of these, he crashed a Mini which he then abandoned on the road and ran away across open ground. He has multiple driving convictions and has never had a licence.
His defence counsel admitted in court that he knew nothing about Dundon, the gun and the ammunition. Otherwise, he said he would not have referred to it as part of his plea for mitigation.
"You've heard of the elephant in the room," he said to the judge, "I have now walked into 'an elephant size trap' and ask to be allowed 'reverse'."
The judge, however, pointed out there had also been other criminal incidents they hadn't known about Darren McClean or Gerard Dundon.
Judge Wood said that he too had only "discovered" that during the trial, Dundon had managed to hide "drugs and a miniature mobile phone about his person", while he was in custody.
He smuggled these from the court back to Pentonville prison. Dundon denied smuggling in a phone and no charges were preferred against him. It was, the judge told him, "another indication of your total disregard for the law".
Dundon in the UK
Ger Dundon is a senior figure in the McCarthy/Dundon criminal gang which was involved in a murderous feud with the rival Keane-Collopy gang over the control of the drugs trade in Limerick. At least 14 people were shot dead as part of the feud between 2000 and 2010 before the main gang leaders were convicted and jailed.
Dundon's three brothers Dessie, Wayne and John are all serving life in prison here for different Limerick murders. Rival gang member Kenneth Collopy is also serving life in prison for shooting dead an innocent carpenter, Daniel Fitzgerald, in December 2009.
Ger Dundon was jailed for four years in October 2018 by the Special Criminal Court for helping to hide an automatic pump action sawn-off shotgun in the outside toilet of a house a year earlier.
A close associate of Drogheda feud gang leaders Cornelius Price and Robbie Lawlor, Dundon went to the UK following his release from prison.
---
Cornelius Price: The life and death of a crime boss
---
Dundon lived in Hackney and met up with Price to continue their involvement in organised crime. A 41-year-old father-of-two, Price was responsible for at least four murders including that of a young couple and their unborn child. He fled to the UK after the murder of 17-year-old Keane Mulready Woods and the subsequent garda pressure on his gang.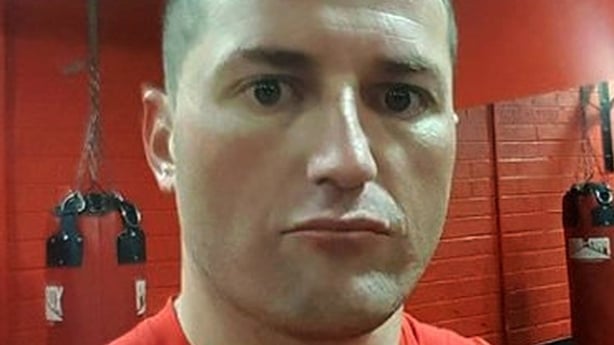 Price was also involved with Dundon in a kidnapping plot but fell seriously ill and never stood trial. He died in hospital in Wales earlier this year. Robbie Lawlor was shot dead in Belfast in early 2020. Price was filmed celebrating Lawlor's death. The footage was subsequently circulated on social media.
The kidnap plot
Ger Dundon changed his name to Darren McClean and altered his birth date to make him three years younger. He is registered on two official documents aged 35 and his real age, 38. He has also used different names over the years, variously calling himself Gerard and James Dundon aswell as McClean.
He became involved in a plot in England to kidnap two brothers and force them to hand over £300,000(Stg).
The men, who cannot be named by order of the court, were driven in a BMW to a flat in Highbury Hill near Arsenal's football stadium in London on 8 July 2020.
They believed they were meeting someone to pay a debt of £7,500 for a man called Warren Crossan. Crossan was a drug dealer from Northern Ireland who had criminal connections with the older brother. They both trafficked prescription drugs, mainly Xanax between England and Northern Ireland. The PSNI had previously arrested Crossan in connection with the murder of Robbie Lawlor.
Crossan also had links with former paramilitaries but when he was shot dead in Belfast in June 2020, the older brother took on his debt. Unfortunately for the abducted man the debt had mysteriously and dramatically increased from £7,500 to £300,000. The brothers were targeted because Dundon and the rest of the gang knew that they were not going to report them to the police.
Ger Dundon became "the central figure in the events that unfolded over the next eight days". He wore jogging bottoms, a jacket and a facemask and a handgun could be seen in his waistband. While he was speaking to the two men at the meeting in a room in London, four or five others armed with knives and blades "stormed" in, pushed the men to the floor and took their phones, wallets, keys to the BMW and £2,000 cash.
Their hands were tied, they were blindfolded and led from the flat. They were then held against their will at different locations and moved from London to a Traveller site at Smithy Fen in Cambridgeshire. They were told they owed £330,000(Stg). Dundon threatened to shoot them in the head if they didn't pay the ransom.
'If you f--k up I'm going to put their brains all over the road, okay," Dundon said in a recording of a call made to relatives of the victims.
"If you f**k my people around I'm gonna shoot these two dudes in the head."
Dundon used "a tumbler phone" to issue the threats because it can disguise the number the call is coming from.
The men were fed sleeping tablets, stripped naked, made to wash with Dettol spray to mask the forensics and given alternative old and dirty clothes. A bucket was provided for "their basic needs".
They were forced to call their relatives in a bid to get cash for their release in July 2020. One of them feared his finger would be cut off when a machete was waved around by one of the other men guarding them.
At the time Dundon also showed compassion. He brought in special food for the men's dietary requirements and allowed one of them to ring his girlfriend. One of the men was released on 13 July in the hope he would get between €225,000 and €337,600 in ransom money for the release of his brother. However, unbeknownst to the gang, by this time, the police were involved.
We need your consent to load this comcast-player contentWe use comcast-player to manage extra content that can set cookies on your device and collect data about your activity. Please review their details and accept them to load the content.Manage Preferences
Three days later armed police intercepted a yellow Transit van leaving the Smithy Fen site. They discovered the older brother lying on a mattress in the rear of the van. The victim was found cowering in a state of undress when the police opened the side door. Ger Dundon was driving the van.
Dundon pleaded not guilty but was convicted by a jury of two counts of conspiracy to blackmail and one of conspiracy to falsely imprison. It was a majority verdict, 10 to 2. He was acquitted of two other charges of kidnapping. He wasn't happy.
"This is bullsh*t," he shouted, "this court is corrupt to the backbone. The decision was wrong."
The Limerick gang feud
The roots of the feud between the McCarthy/Dundon/Ryan gang and the Kean/Collopy gang in Limerick goes back to a row between two girls in a schoolyard during which one was slashed in the face. This precipitated a falling-out between once criminal allies Eddie Ryan and Christy Keane.
Ryan subsequently sneaked up on Keane to shoot him as he sat in his car waiting for his two children outside their school. However the gun jammed, and two nights later Ryan was shot dead in a bar in Limerick.
The Dundon's avenged Eddie Ryan's murder by stabbing and shooting Kieran Keane dead. Owen Treacy, who was with Kieran Keane that night, was also stabbed 17 times and left for dead. But Treacy survived and subsequently gave evidence against the killers in court.
Five of them were convicted of murder. Dessie Dundon, David "Frog Eyes" Stanners, James McCarthy, Christopher "Smokie" Costelloe and Anthony "Noddy" Mc Carthy were jailed for life.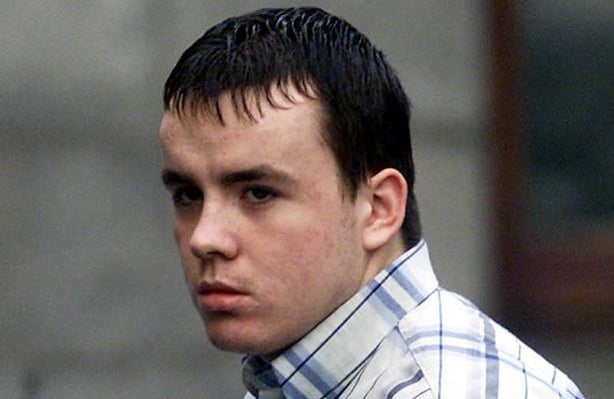 While Dessie Dundon is serving life for Kieran Keane's murder, his brother 40-year-old John Dundon is serving life for murder of Shane Geoghegan and their other brother, 45-year-old Wayne is serving life for the murder of Roy Collins.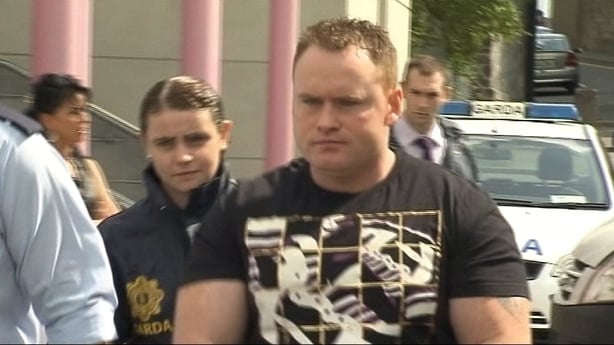 An innocent rugby player, Shane Geoghegan was shot dead in a case of mistaken identity in November 2008. The hitman Barry Doyle was brought down from Dublin to carry out a murder but he shot the wrong man. Barry is a brother of the late Kinahan gang member and hitman Paddy Doyle who was shot dead in Spain in 2008.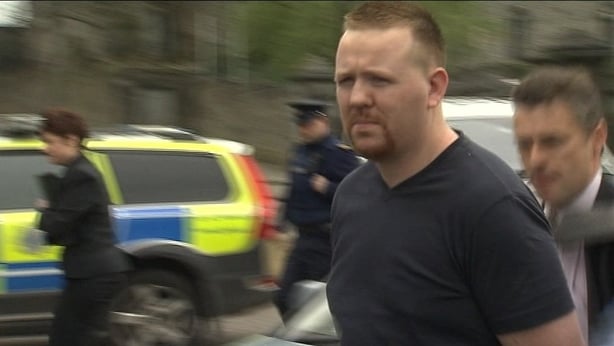 The murder on 9 April 2009 of Roy Collins, a hardworking father of two, marked a turning point in the ongoing Limerick feud. He was shot dead because a young girl connected to Wayne Dundon had been refused entry to his pub.
Roy's father Steve Collins stood up to the gangs and spearheaded a campaign that brought all the resources of the State and the support of the community together to stop the violence. The subsequent convictions marked a renewal in the reputation and fortunes of Limerick.
Ger Dundon is the fourth Dundon brother serving a lengthy prison sentence for organised crime offences. His former partner April Collins gave evidence against his brother John in the Special Criminal Court. She testified that John Dundon was "roaring and shouting" at Barry Doyle after the murder of Shane Geoghegan telling him he had shot the wrong man.
The UK link
The McCarthy/Dundon crime gang has had a long association with UK criminals. The Dundon brothers were born in England. Their father Kenneth emigrated there but returned to Limerick in the late 1980s and the brothers linked up with their cousins, the McCarthys.
They quickly established themselves as major players in the drugs scene from a base in Ballinacurra Weston, on the southside of the city.
The McCarthy/Dundon/Ryan gang hired the Birmingham criminal James Martin Cahill to murder nightclub manager Brian Fitzgerald in 2002 after he refused to allow the gang to sell drugs in the Limerick club.
The Dundons also sourced the murder weapon in the UK. The 9mm handgun was made by two gun enthusiast and sold on to the Dundons.
Cahill was convicted of murder but also subsequently testified against the Dundon gang's hitman Gary Campion. Campion drove Cahill to and from the murder and was jailed for life in 2007.
He was also given a second life sentence two years later for the 2006 murder of Frankie Ryan, one of his former associates whom he shot in the head at point blank ranges as they both sat in a car in Moyross. Between the two murders in 2002 and 2006, Campion had split from the gang.
Over 30 gang members on both sides have been jailed for a variety of offences including for violent crime, intimidation, guns and drugs crime and murder. However investigations into their activities continue to this day.
Two months ago gardaí searched properties on the Hyde Road and Lenihan Avenue in Limerick and seized cocaine and a cocaine press. The drugs were linked to younger associates of the McCarthy/Dundon gang.
'A dangerous man'
Ger Dundon tried to claim that he was misunderstood when he was was arrested for the kidnapping plot.
He said he was minding the two victims and had been trying to keep them safe from those to whom they owed money. His attempt to portray himself as "a conscientious host providing respite for them" and that "they were (his) guests" was dismissed as "ludicrous".
It was also pointed out to him as he sat in the dock in court number 3 at Wood Green Courthouse that he had so little confidence in his own version of events, he wasn't even prepared to get into the witness box and be cross examined on it. Dundon said nothing of evidential value during the course of his interrogation and trial.
"You have a record of involvement in serious and organised crime and a willingness to arm with firearms," Judge John Dodd told him, "you are prepared to use violence to achieve your goal and prepared to act as a gangland enforcer."
He described Dundon as "a committed career criminal" and accepted the probation services assessment of Dundon as "a dangerous man".
Darren McClean AKA Gerard Dundon was sentenced to ten years in prison for conspiracy to falsely imprison and blackmail the two men and another five years for the gun and ammunition, a total of 15 years.
And although he's serving that sentence in the UK, it is a finite sentence, unlike those of his brothers. John is serving life in prison in Cork prison, while Wayne and Dessie are serving their life sentences in Mountjoy jail in Dublin.