Gardaí have carried out searches in Tullamore and Dublin as part of the investigation into the murder of Ashling Murphy.
Ms Murphy, a 23-year-old primary school teacher, was attacked and killed on the banks of the Grand Canal in Tullamore, Co Offaly on Wednesday afternoon.
Gardaí are also waiting to interview a new person of interest in the case who is currently in hospital.
They are also investigating a possible link between the fatal assault on Ms Murphy and an incident reported after the murder by another woman in response to the garda appeal for information.
She told detectives that two hours before the murder of Ashling Murphy, she believes she was followed by a man on a bicycle along the same pathway along the Grand Canal at Cappincur.
Searches have been carried out in Dublin and Tullamore in properties linked to the new suspect.
A number of vigils are taking place across the country today to remember Ms Murphy.
Tens of thousands of people turned out at vigils last night in memory of the young primary school teacher.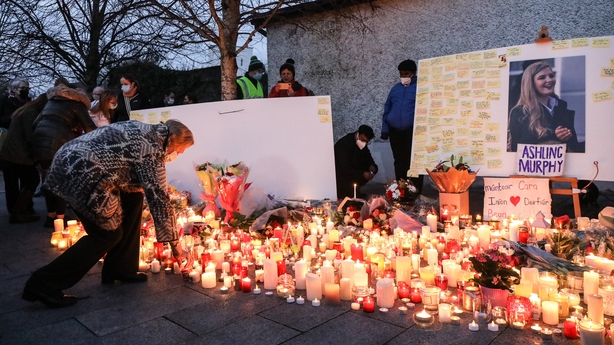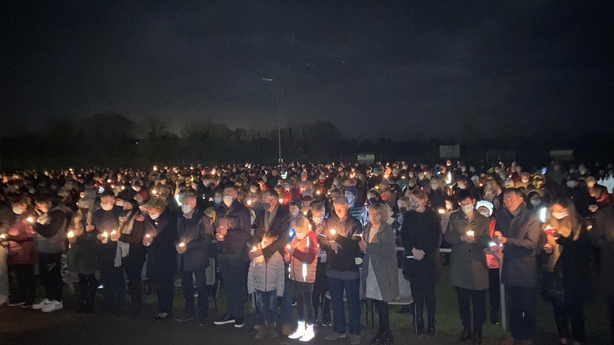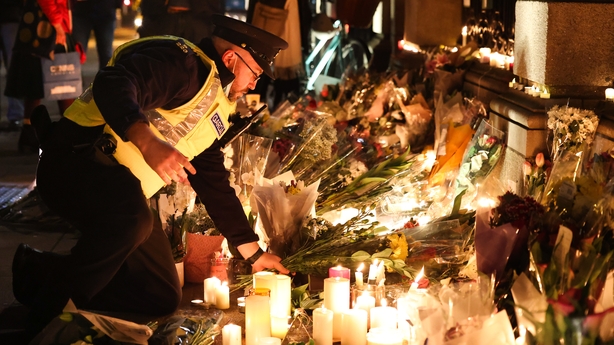 Last night, Ms Murphy's family visited three of the vigils held in her memory at her school, at the murder scene and at her GAA club where her father played some music.
They said they appreciate and have been overwhelmed by the national outpouring of support but have asked for privacy to grieve their loss.
The Taoiseach also paid tribute to the young school teacher on The Late Late Show last night.
Micheál Martin said he understood that in the wake of the murder, people do not feel safe in environments they should feel safe in.
He said that people were reflecting and "were saying enough was enough ... and this cannot happen and should not happen again".
Mr Martin said that in addition to an upcoming Government strategy on violence against women, which addresses domestic violence, sexual violence, gender-based violence, there had to be "a cultural change".
He said that this needed to happen, not just at government level, though he said Government needed to lead.
"Families, community, we have to call out any undermining of women, and any violence of course, but beneath the layer of violence, if I may, the whole culture of misogyny, the culture of absence of parity of esteem," the Taoiseach said.
Additional reporting Sinead Hussey, Laura Fletcher