Organised crime groups are becoming more violent and increasingly using lethal violence which represents a threat to public security in the European Union.
That's the warning from a new report entitled 'The use of violence by organised crime groups' published by Europol, the European law enforcement agency.
The report has also found that while violence by criminal gangs in Europe is increasing, the cost of contract killings has dropped.
Cheaper contract killings
The cost of a contract killing varies in different European countries depending on who is doing it and where it is being done. However, Europol says it is now becoming cheaper to have someone killed. The cost for a contract killing varies between €10,000 and €100,000 based on figures supplied by different European law enforcement agencies but "a hit" currently costs much less than previously because more and more inexperienced and younger criminals are willing to carry them out.
The involvement of these cheaper more unpredictable hitmen in criminal gangs, along with the accessibility of firearms and explosives, together with violent incidents in crowded public places and broad daylight constitute considerable threats to public security. Contract killings are primarily executed in return for cash and often committed by gang members, but the report also says that the gangs also "outsource" the violence.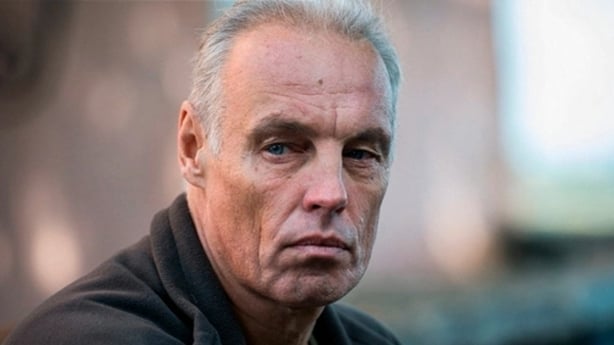 The Kinahan Organised Crime Gang is not referred to in this report, but the conclusions in it can be applied to the group. It outsourced its attempt to murder the rival Hutch gang member James 'Mago' Gately to an Estonian hitman in April 2017. Imre Arakas was caught by the Garda Drugs and Organised Crime Bureau, convicted in the Special Criminal Court and jailed for six years.
The Kinahan gang has also hired several inexperienced and incompetent Irish criminals such as Mohammed Smew, Mark Capper and Ciaran O'Driscoll as lookers and hitmen in an attempt to shoot Patrick Hutch, the brother of Gerry Hutch - the leader of the rival Hutch Organised Crime Group. The three are among eight men who were caught and jailed for their roles in the murder plot.
Rival Hutch gang member Gary Hanley was also a target for the Kinahan Organised Crime gang and five gang members have been jailed for their role in the conspiracy to murder him. So far 43 men and women have been convicted in the past four years for a variety of offences linked to the Kinahan Organised Crime Group.
These include murder, attempted murder, conspiracy to murder, helping a criminal gang, firearms and drugs possession and trafficking and money laundering offences. Seven more people have been charged and are before the courts for alleged Kinahan-related crimes. The Hutch-Kinahan gang feud has so far cost 18 lives but largely due to successful Garda operations there hasn't been a feud murder in over three years.
European organised crime violence
The Europol report points to gang wars in Sweden, Belgium, Denmark, Italy and Spain as examples of an increasing willingness by organised crime gangs, to employ deadly violence to pursue criminal objectives. It highlights the discovery in July 2020 of a number of shipping containers in the Netherlands converted to torture chambers as an indication of the increase in the gangs' impact and visibility.
The report identifies three types of organised crime violence;
Inter-Group; Violence between gangs
Intra-Group; Violence within gangs
Extra-Group; innocent victims of violence or law abiding targets.
It also distinguishes between crime where violence is 'intrinsic' and a part of the offence such as kidnapping or aggravated robbery and 'integral' where violence may not be necessary but is often a by-product of the crime, such as in cases of smuggling, human trafficking or the trade in counterfeit goods.

Gang violence it says is generated by shifting power balances within or between gangs, broader economic pressures, and the impact of law enforcement where for example drugs are discovered and gang leaders take revenge on those they blame.

The drugs market and European ports
The report also cites growing competition in the drugs market as a factor in the increasing violence, but says most of the drug-related killings and serious violence are linked to the Cocaine and Cannabis markets. This is because these drug markets have recently attracted "new players." The criminal gangs' heroin and synthetic drug operations it says have been far more stable.
Criminal gangs are also exploiting large ports in the EU and using them as transit points. They have, the report says, "established footholds" in and around these ports. They are involved in the intimidation and corruption of dock workers who are "critical to the unloading and storage of illicit commodities". The gangs, the report says, are also competing for distribution, all of which has made the ports and the surrounding streets "particularly vulnerable" to violence.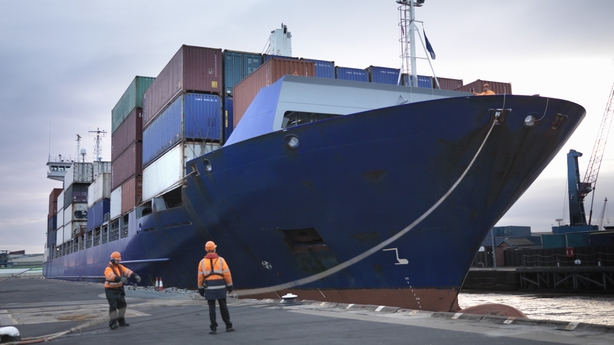 Organised crime groups rely on violence or the threat of violence to strengthen their reputations, maintain their market positions (eg to protect routes and other strategic assets associated with their trafficking activities) or to extend their market share. The report points out they also use violence to safeguard internal order and to settle conflicts, while individuals within the gangs resort to violence to expand their own personal criminal. reputation.

Victims
Victims of the violence can be gang members, rival gang members, innocent members of the public and those who engage in tackling or highlighting the gang's activities. These include law enforcement officers, border guards, tax officers, judicial officers, prosecutors, lawyers, witnesses and informants, court interpreters, investigative journalists, or uncooperative legitimate workers.
It cites as an example, the murder of the Dutch lawyer Derek Wiersum in 2019 outside his home in Amsterdam. Mr Wiersum was defending a gang member who had turned state witness in a case against members of a violent drugs gang.
Gang violence therefore, the report says, also poses a risk to the general public. Although not mentioned in the report there are several examples of this in Ireland not only in the current violence associated with ongoing drugs feuds in Dublin and Drogheda, but also historically dating back to the murder of the journalist Veronica Geurin in 1996 and before.

Innocent mistaken identity victims of the Hutch Kinahan feud include Martin O' Rourke who was shot dead in Dublin, council worker Trevor O' Neill who was shot dead in front of his family in Spain. Noel Kirwan was murdered after a photograph was published of him beside Gerry Hutch at his brother's funeral. Kirwan had "absolutely no involvement in criminality" and had only gone to pay his respects to Eddie Hutch, a childhood friend.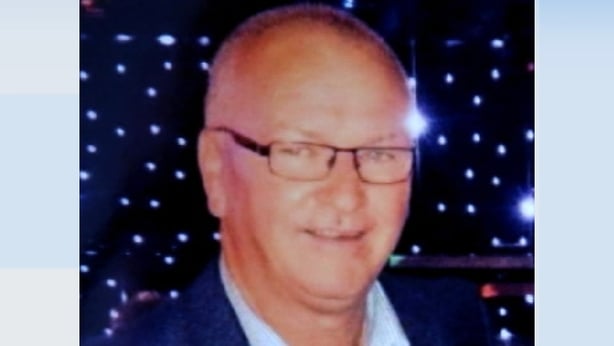 The head of Europol's Serious Organised Crime Centre says it has noticed "a spike in serious violent acts" in Europe which "is unlikely to decrease in the short term," Jari Liukku says "as violence will thrive from organised crime opening to diversity and competition, becoming more digitalised and expanding its global reach".

Gangsters and terrorists

The report differentiates between the violence of organised crime and the violence of terrorist organisations. Historically it says crime gangs tended to resort to violence only when other forms of intimidation prove inadequate. This is because violence attracts the attention of law enforcement agencies, which is often incompatible with the gang's profit-driven motives.
Unlike terrorists who seek to confront the state and rely on symbolic acts of violence to do so, the report points out that organised crime groups prefer to operate covertly to maximise profits while keeping the state at arm's length.
In Ireland, the activities of particularly dangerous criminal gangs, such as the current Kinahan Organised Crime Group and the John Gilligan drugs gang in the 1990's, have been perceived as a threat to the state and have been met with new legislation, robust policing and aggressive prosecutions in special courts.
Terrorist organisations such as the IRA and the dissident groups have also been dealt with in a similar fashion.
Challenges to police and law enforcement

The report also lists the challenges facing the gardaí and other European law enforcement agencies which include:
techniques, tactics and procedures used by organised crime groups members which lead investigations to dead-ends;
the increased mobility of criminals as well as the support networks at local level
the means available to them perpetrate attacks (firearms/explosives, surveillance equipment for target reconnaissance, etc.) complicate reactive investigations;
hitmen often remain undetected, as they are not a part of the criminal groups;
a homicide seen as an isolated event has no clear cross-border dimension,
and countries not consistently sharing information with international partners and Europol.
Future warnings

The report warns that organised crime is likely to increase its global reach in the near future. It will become more fluid and digitalised and as such, more open to diversity and competition.
Organised crime group-related violence, it says, is therefore not expected to decrease in the short-term and the current violence is likely to act as a breeding ground for retaliatory action and revenge.
Given the scale of the threat posed by organised crime, the report concludes that the development of strategies and tools to neutralise it, especially transnationally, and the promotion of cooperation at regional and international levels, should continue to constitute a priority for European states.