It's almost two years since Daniel Kinahan was identified in the High Court in Dublin as a senior figure in organised crime on a global scale.
The Criminal Assets Bureau said he "controlled and managed" the operations of the Kinahan Organised Crime Group, an organisation which smuggles drugs and guns into Ireland, the UK and mainland Europe and "has associations that facilitate international criminal activity in Europe, Asia, the Middle East and South America".
The Irish branch of the "wider international" Kinahan Organised Crime Group is the Byrne Organised Crime Group. It is also involved in guns and drugs trafficking, or as the High Court put it, "the importation and distribution of controlled drugs and firearms within this jurisdiction".
It is led by Kinahan's close friend, Liam Byrne.
Liam Byrne's brother David was shot dead at the Regency Hotel in February 2016 at an event organised by Kinahan's boxing promotion company, MGM, to publicise a boxing match at the National Stadium in Dublin that weekend.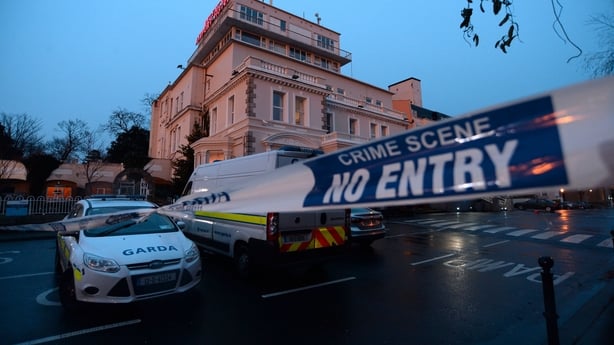 The murder escalated the gang's ongoing feud with the rival Hutch Organised Crime Group which has so far resulted in the deaths of 18 people in Ireland and Spain.
Daniel Kinahan attended David Byrne's funeral in Dublin alongside a who's who of Irish gangsters, many of whom have since been jailed, including Freddie Thompson and Declan Brady (aka Mr Nobody). It was the last time Daniel Kinahan was seen in Dublin.
He remains, to put it politely, "a person of interest" to An Garda Síochána's Special Crime Operations Unit who would seek to interview him should he decide to come back to his native land.
The National Crime Agency and the Spanish Police are also very interested in Daniel Kinahan's activities.
In 'The Cartel', their book about the Kinahan Organised Crime Organisation, authors Stephen Breen and Owen Conlon outline how the Spanish Police under Operation Shovel considered that Gary Hutch was "just under" Daniel Kinahan in the command structure.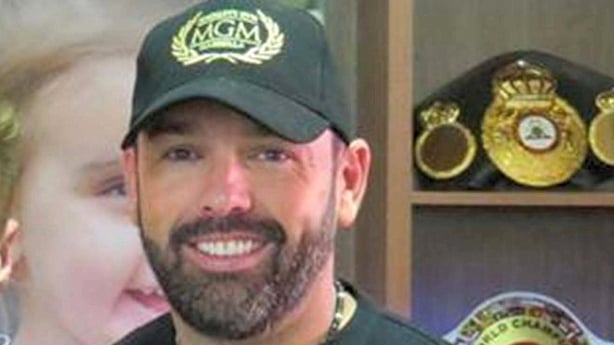 The Spanish files indicate that Hutch was "Daniel's right hand man and transmits Daniel's orders to members of a lower rank". Two years ago a chief investigator told a Spanish court that Daniel Kinahan had ordered the murder of Gary Hutch, the first victim of the Hutch-Kinahan feud. 
The Kinahan Organised Crime gang was previously led and directed by Daniel's father, the convicted drug dealer Christy Kinahan. Christy left Ireland following his release from Portlaoise Prison and moved to the Costa Del Sol from where he built the gang into a multi-million Euro crime corporation.
However, the series of retaliatory feud murders following the murder of David Byrne put the family under severe pressure from the Spanish authorities who were working closely with the gardaí. They were also under threat from the rival Hutch gang. The Kinahans moved to the Middle East and are now living in Dubai.
Daniel Kinahan was also named in the High Court judgment on 31 July 2018 that resulted in the loss to the criminal organisation of €1.4 million of criminal assets. These include houses, luxury cars, high-end jewellery, diamond rings and rolex watches, all deemed to be the proceeds of crime.
Ms Justice Carmel Stewart found that Liam Byrne was "a trusted lieutenant of Daniel Kinahan and the Kinahan Organised Crime Group." Byrne has also since left the country.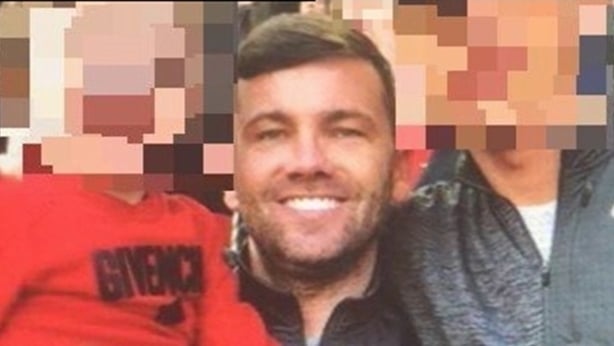 Daniel Kinahan has never challenged these assertions and judgments in an Irish court. However, in a somewhat surprising move a UK law firm recently sent letters on his behalf to a number of Irish newspapers claiming that Daniel Kinahan is an "Irish businessman" who has been "vilified" by their coverage. 
He also secured a sincere apology from a Middle East publication "Lovin' Dubai" after it published an article on 15 July 2017 about his upcoming wedding.
Gardaí see Kinahan's efforts to protect his reputation in boxing and in the Middle East to be part of a strategy they call "the reinvention of Daniel Kinahan". In the past week there has been a succession of high profile and influential sports entrepreneurs coming out to publicly to support him.
First the legendary boxing promoter Bob Arum, who has worked with the top boxers for decades including Mohammed Ali, announced this week on a YouTube boxing channel that Daniel Kinahan was "an advisor" to the boxing management company MTK. MTK denied this.
We need your consent to load this YouTube contentWe use YouTube to manage extra content that can set cookies on your device and collect data about your activity. Please review their details and accept them to load the content.Manage Preferences
MTK was set up after MGM was dissolved following the murder of David Byrne at its event at the Regency Hotel. MTK's boxers include Tyson Fury, Carl Frampton and Ireland's Olympic medalist Michael Conlan.
Mr Arum said he had met Daniel Kinahan a number of times and was very impressed with him. He said he spent four or five days with him in Dubai. He also spent some time with him in Khazakstan where he said Kinahan was an advisor at a charity function.
He said his company had been working closely with the man he personably referred to as "Dan", who he said is now "in effect our advisor regarding the Mid East".
Mr Arum's praise for Daniel Kinahan was effusive.
"Dan is like the captain when it comes to the practicalities of doing a fight in the Middle East," he said. "He's one of my favourite guys. I like to deal with guys, no nonsense people, whose word is their bond."
Mr Arum revealed that MTK had provided "a whole host of events" which could be televised in the US and that Daniel Kinahan would be very influential in securing a world boxing title fight between Tyson Fury and Anthony Joshua.
Such a global multi-million Euro bout would decide the undisputed heavyweight champion of the world. This is the sport of boxing at its highest level.
"We have great confidence in Kinahan," Mr Arum said.
"We think he's very, very, very honest, very astute, he has great connections and it appears to us that when that fight happens (presuming both Joshua and Tyson each beat their next opponents) next year we'll be looking for a site, US, UK, is the Middle East coming up with a very, very large number for that fight, and that's what Dan is looking into because everybody trusts Kinahan with handling that situation."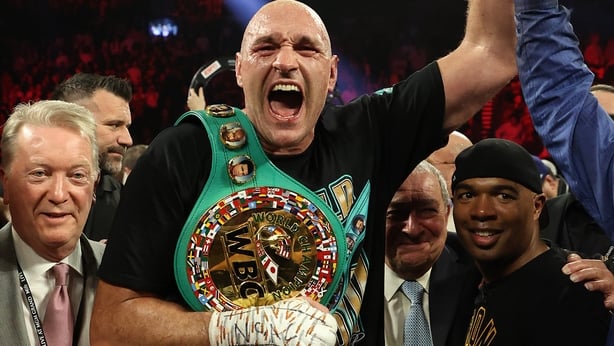 When John Hand, a reporter with The Irish Sun, subsequently called and asked Mr Arum about his views on Kinahan's links to organised crime, the boxing promoter said no one had contacted him about that, it hadn't affected him, so it was none of his business.
"I'm not naive. I was a federal prosecutor myself," he told the reporter.
"I'm saying I can disregard all of that stuff. It doesn't affect me. It hasn't affected me. When it does, I'll have to deal with it. But right now, I have absolutely no involvement with the Irish authorities. Nobody has come to me, nobody has questioned me.
"So my philosophy is, 'Stick to your business, son' - meaning me. Stick to your business and don't be distracted by the background noises. Anything that went before - allegedly went before - that's none of my business."
"If he's advising fighters in the MTK stable that's up to the fighters. They're not children, they're professional athletes who will make that decision themselves."
The CEO of MTK, Sandra Vaughan, who by her own admission is "far too busy to be doing interviews" and doesn't like doing them, subsequently also appeared this week on the same YouTube boxing channel to clarify Kinahan's position with MTK. She insisted that he was not employed by the company or an advisor to the company but was in fact an advisor to boxers and had recommended MTK to them as a management company.
"Daniel having connections to MTK," she said, "when he advises fighters they will be recommended to MTK if they don't have a manager, which I'm totally grateful for because we've had some really good fighters come to MTK because of Daniel's recommendations."
"If he's advising fighters in the MTK stable that's up to the fighters. They're not children, they're professional athletes who will make that decision themselves."
She also outlined MTK's continued relationship with Daniel Kinahan and his role in the company's management of Tyson Fury, the WBC heavyweight champion.
"The reason that we got Tyson Fury is because he was recommended to us through Daniel, which I am totally grateful for and that happens all the time and I hope it continues to happen.
"And as long as we fulfill what Daniel says that we are, which is, a great management company and we keep doing our best... we will continue to get recommendations from Daniel."
She insisted there is no financial relationship between MTK and Daniel Kinahan, insisting she couldn't afford to pay Kinahan for the recommendations he had given MTK. Sandra Vaughan has also been unimpressed by the Irish media's coverage of Daniel Kinahan
"What happens in Ireland, you know, they're a law unto themselves. It's bizarre what happens over there," she said. "There's a pandemic on and they're only interested in whether Daniel Kinahan has anything to do with MTK."
As if the plaudits from the CEO of one of the world's most successful boxing management companies, and one of the best and longest surviving boxing promoters in the business wasn't enough, another endorsement of Daniel Kinahan's talents also came this week, this time from the Royal Family of Bahrain.
KHK Sports announced that it had appointed Kinahan as a special advisor. The company which is involved in boxing and mixed martial arts was founded in 2015 by His Highness Sheikh Khalid Bin Hamad Al Khalifa, the fifth son of King Hamad, the ruler of Bahrain.
Daniel Kinahan has now been engaged by a company that, according to its press release announcement, "holds international world events and owns the largest sports media property in the Middle East," and whose founder is also "the First Deputy President of the Supreme Council for Youth and Sports, President of the Bahrain Olympic Committee and Founder of Brave Combat Federation".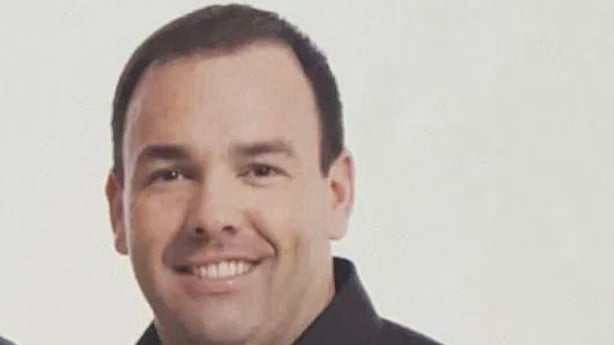 All this is a world away from the activities of organised crime in Ireland that has been outlined in meticulous detail by senior officers from the Garda's Drugs and Organised Crime Bureau over the last four years during the sentencing of successive Kinahan Organised Crime Group members in the Special Criminal Court.
So far 26 men and women have been jailed for feud related serious and organised crimes including six for murder.
The gang and its structure were publicly named for the first time in an Irish court last Monday. Detective Superintendent David Gallagher said the Kinahan Organised Crime Group was involved in murderous feuds, as well as organised drugs and firearms trafficking.
It has, he said, a hierarchical structure under which sub cells operate to benefit and enhance the gang's capabilities. He said the sub cells are assigned activities from the higher level and do not necessarily know what other sub cells are doing.
The detective, who has 25 years' experience, was giving evidence in the sentencing hearing of Mark Capper. The 31-year-old from Finglas in Dublin was sent to special school at 13 years of age after he was found to have an IQ of just 63.
He went on to develop drugs and addiction problems and got involved in serious and organised crime but at the lowest level, as "a footsoldier".
"The Kinahan Organised Crime Group is unlikely to shed many tears at the loss of another low-ranking member."
The Kinahan Organised Crime Gang ordered the murder of Patrick 'Patsy' Hutch, the brother of the leader of the rival Hutch Organised Crime Gang. Mark Capper pulled out three days before the hit which was foiled by the gardaÍ who saved Hutch's life.
The others in the gang saw him as "a bit of an eejit". Mr Justice Tony Hunt remarked that was why he was picked.
Capper will be sentenced next month. He faces up to 15 years in prison.
The Kinahan Organised Crime Group is unlikely to shed many tears at the loss of another low-ranking member. As Capper himself was told by the gangsters directing the attempted murder at street level before he withdrew, "if you're not up for it, there are hundreds of others to take your place".
Listen to RTÉ Crime Correspondent Paul Reynolds & The42.ie boxing journalist Gavan Casey discuss Daniel Kinahan's increasing influence in the world of boxing.
We need your consent to load this rte-player contentWe use rte-player to manage extra content that can set cookies on your device and collect data about your activity. Please review their details and accept them to load the content.Manage Preferences