"Once they have you hooked, they'll keep going until you stop paying the money".
This is how Detective Chief Superintendent Patrick Lordan describes how "romance fraudsters" operate.
On the eve of St Valentine's Day, gardaí are warning people who are looking for love online, to watch out for scammers.
The Garda National Economic Crime Bureau (GNECB) received more than 75 reports of so-called "romance fraud" last year, with Irish victims being conned out of more than €1 million.
Historically, it appeared that older women were falling victim to this type of crime, but the profile is changing.
Detective Chief Superintendent Lordan said gardaí are dealing with victims of all ages.
"Most of the people who report it are female, but we are of the view that there are a lot more males out there that succumb to this type of fraud, but don't report it", he said.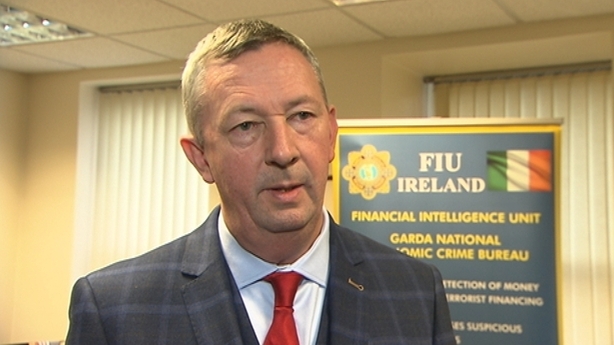 Cyberpsychology Researcher Nicola Fox Hamilton said that there are also some psychological characteristics that can make certain people more vulnerable.
She told RTÉ News: "Anyone can fall for online dating fraud. The typical type tends to be older people and more women than men.
"The people who fall for dating fraud tend to be more impulsive and sensation seeking.
"They may be engaging in online dating in ways that may be less careful perhaps, than other people, and that leaves them more open to fraud."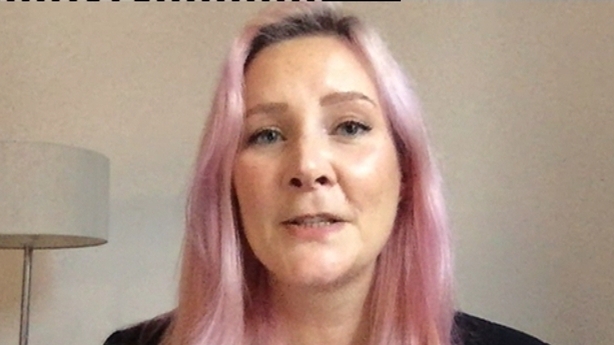 Gardaí say the romance fraud schemes are sophisticated and convincing, and that the web of deceit can be spun over many weeks, months and even sometimes for more than a year.
So how do these scammers build the trust of unsuspecting people trying to find a partner online?
According to gardaí scammers will use fake identities, fake photographs and fake stories to reel their victims in.
Gardaí also say they will know the "buzz words" to mention and will have done a lot of research on you, not just what is written on your social media or dating profiles.
Scammers lure their victims off the dating app or website and ask them to communicate via instant message, text or phone instead.
Once a relationship is established, the promises to meet up will begin and then, they will start to ask for money.
Ms Fox Hamilton described this as grooming, to the point where victims feel like they are giving money to a friend or someone they know.
She said that scammers can start messaging their victims "quite intensely and declare their love early on" and that victims will often describe this as never having met someone like this before.
But she said that when the victim finds out it is all been a lie, it can be a "double loss"; the loss of a relationship as well as a financial loss.
Detective Lordan said: "Most of the time, they (scammers) say they're abroad. They're looking to come and visit you, and they'll say the flight will cost a €1,000.
"They will say we'll get a five-star hotel in Paris. They'll ask the victim to send the money, and that they will book the hotel".
However, more unbelievable scenarios can and do happen.
In one of the 75 incidents of romance fraud reported last year, an Irish woman was scammed into sending more than €50,000 abroad.
In this case, the woman had been told by the person she was in an online relationship with, that their friend had been kidnapped in a foreign country and needed money to get released.
Ms Fox Hamilton said that people tend to ignore information that does not align with what we believe and so people will "ignore some red flags when they really like somebody".
Romance scams invoke people's emotions, making them feel good and making the scam all the more insidious, she said.
The Finance Intelligence Unit, which is part of the GNECB, investigates this type of crime.
So far there have been no convictions specific to romance fraud, however, gardaí say that all of the money "goes into the one pot".
"We have convicted people of money laundering... where some of the monies come from all these different types of fraud", Detective Lordan said.
Many of the criminals involved are international, however, some of them are here in Ireland also and gardaí work with Europol and Interpol on cases like this.
"They work in cells. One group might carry out the fraud in Europe, and another group will launder the money here. They work across international boundaries, which makes it more difficult to trace the money and to trace them".
Victims of romance fraud are urged to come forward and report the crime as quickly as possible.
This will give gardaí a better chance of recovering their money and catching the criminals behind the scams.