Minister for Justice Charlie Flanagan has said gang-related crime in Dublin is not out of control.
Murder investigations have been launched in the capital in recent weeks following the deaths of Eoin Boylan and Wayne Whelan.
Boylan, 22, was shot dead in the garden of his home on Clonsaugh Avenue, Coolock on Sunday evening.
Whelan's body was found in a burning car in Lucan in Dublin on Monday 18 November.
Mr Flanagan said he met Garda Commissioner Drew Harris and his team yesterday.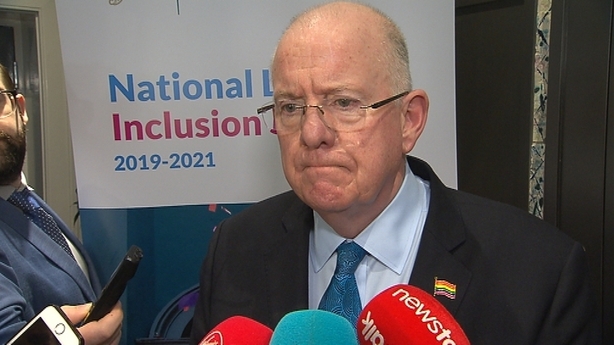 Speaking after the launch of an LGBTQ+ Inclusion Strategy at Government Buildings, the minister said it was important every effort be made on the part of communities to assist gardaí with their investigations.
"We've had a number of successes in recent times, particularly with drug heists, and I believe it's important that gardaí continue to relentlessly pursue those within our society who believe they can get away with it," Mr Flanagan said.
---
Read more:
---
The minister said people in communities in Dublin and across the country should understand that those who engage in law breaking will not succeed and that they will be relentlessly pursued by An Garda Síochána.
He said gardaí are enjoying record resources and are enjoying the leadership of Commissioner Harris and his team.