The Criminal Assets Bureau has taken possession of a house in Finglas in Dublin, worth an estimated €250,000, from convicted criminal Jason Boyle.
The three-bedroom house on Casement Drive was extended and fitted with luxury furnishings, high-end electronics and security systems, as well as a hot tub, sauna and bulletproof windows.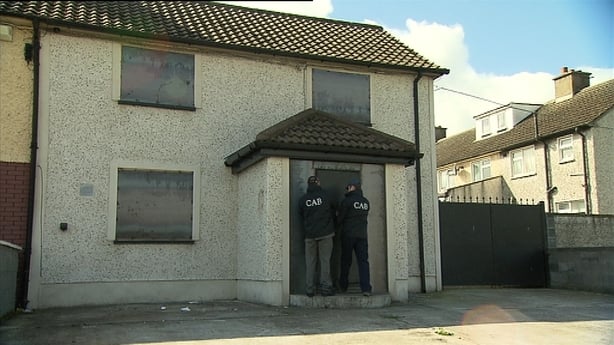 CAB said the seizure was part of its policy to target criminals who flaunt their ill-gotten gains while living among, and causing misery, to people within their own communities.
The bureau also seized a €47,000 Audi A7 and €72,000 in cash.
It is to all intents and purposes a modest three-bedroom home on a street in Finglas in Dublin.
But beyond the hall door it immediately becomes clear where hundreds of thousands of euro, the proceeds of crime, have been spent.
The downstairs bathroom has a sauna for two, a hot tub, twin sinks and a jet shower spraying water from all angles.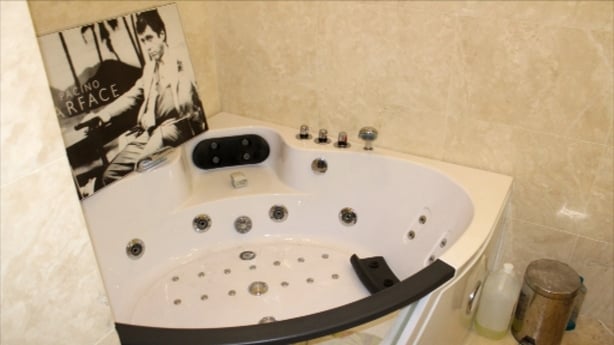 The corner bath had a flat-screen television with the poster of Al Pacino as the gangster Scarface.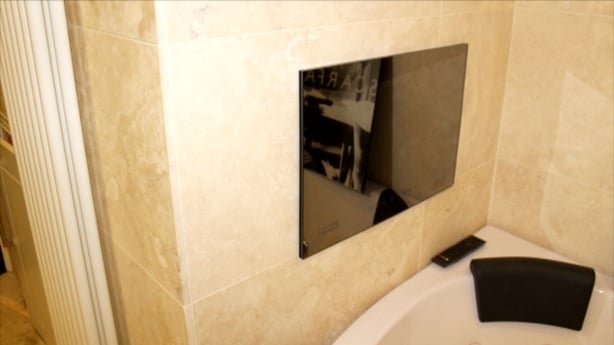 The ground floor vaulted ceiling extension is as long again as the house's original floor space, with state-of-the-art kitchen fittings and appliances, and a granite-top island, a grand white leather corner sofa faced on to a 65" TV.
The whole house was wired and connected to a surround-sound system and protected not only by a state-of-the-art CCTV system, but also by bulletproof glass installed in all the windows, estimated to cost over €20,000.
Up until a few weeks ago, this was the home of Boyle, a gunman and convicted criminal.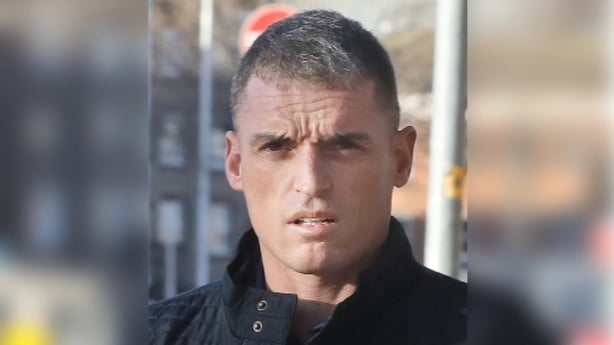 He served ten years in prison for armed robberies in the UK of almost €200,000.
Since his release in 2011, his sole legitimate income has been the dole and yet he was able to spend €17,000 in cash on getting his teeth done.
He also drove luxury cars, BMWs, a jaguar and a €47,000 Audi A7 Quattro, which CAB also seized.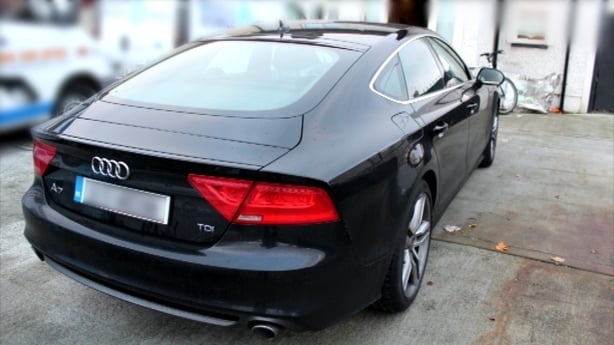 In his home, the second bedroom was the guest room, while the third bedroom was converted to a walk-in wardrobe where among other clothes he kept 44 pairs of runners.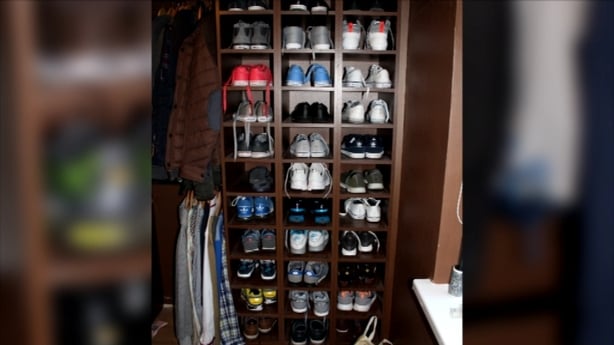 The master bedroom had a flat-screen TV, surround-sound and an en-suite bathroom.
As well as the house in its action against Boyle, CAB also seized over €72,000 in cash and an apartment in Sunny Beach in Bulgaria.
Boyle lived in the house for the last six years, but he was a known criminal in the community and the CAB were alerted to his wealth by a local asset profiler.
The house is now being valued and, if the city council has no need for it, it will be sold on the open market.