There was a 25% reduction last year in the recorded use of single separation at the Oberstown Children Detention Campus in north Co Dublin.
The facility's annual report, published today, attributes some of the overall decline in restrictive practices to an intensification of management's monitoring of them.
Oberstown is the Republic's only children's detention facility and today's review says it provides a safe and secure environment for children who are placed there by the Children's Court.
They are usually aged between 13 and 17 years of age. Last year, there were 125 boys and seven girls held in the facility.
Since the outbreak of riots there in 2016, there has been widespread concern about the frequency with which single separation, the use of handcuffs and the alleged use of internal body cavity searches which the Minister for Children Katherine Zappone said were not used.
The annual review reports a reduction during the 12 months in the recorded use of all restrictive practices.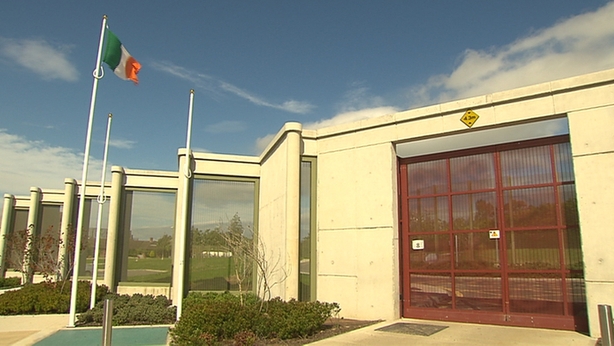 A spokesperson for the facility told RTÉ News that the number of single separations declined from 1,701 in 2017 to 1,277 last year.
She said some entailed separation in the detainee's bedroom while others involved movement into what are termed "protection rooms".
In 2016, Oberstown was plagued by a spate of intense violence which included riots, fires and extensive damage perpetrated by a number of detainees.
Ms Zappone responded by commissioning external experts to prepare a report on the facility.
It was completed two years ago but has not been published in full. Ms Zappone has, however, published the 95 action points recommended by the review and her department's comments on each one.
The report recommended that "internal body cavity searches should never be undertaken unless authorised by a doctor for medical reasons".
At the time, Minister Zappone's spokesman told the Irish Mail on Sunday that internal cavity searches "do not and have not taken place in Oberstown".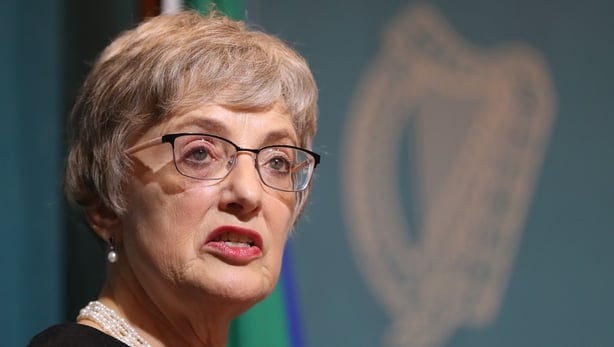 The chair of the board at Oberstown, Professor Ursula Kilkelly, has already said that it was not given the opportunity to address issues in the 2016 report before it was finalised and claimed it contained inaccuracies.
The report said that handcuffs should only be used in strict accordance with policy and should be subject to rigorous recording.
The Department of Children and Youth Affairs responded that new guidelines, issued in 2017, require that handcuffs be used only in exceptional circumstances and that steps had been taken to improve the quality of recording. Speaking on RTÉ's Drivetime programme today, Prof Kilkelly said that this remained the position.
The report urged the replacement of protection rooms with a central high-care unit with staff who would be able to offer professional care, therapeutic intervention and mental health support.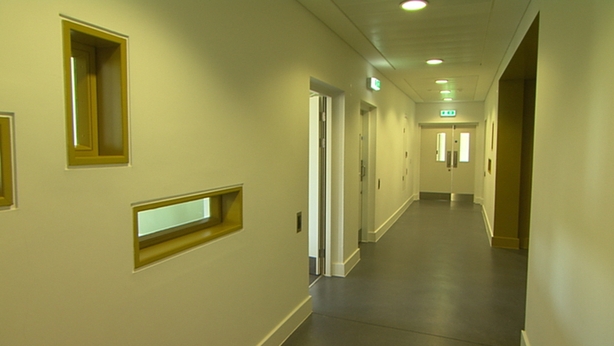 The Department said the use of protection rooms is kept under review and that a deputy director must be notified if one is to be used.
In a statistical table provided by Oberstown to RTÉ News today, the facility says policy is not to use protection rooms to accommodate young people overnight. 
It states that 99 "physical interventions" were recorded in 2018 with a notable decline after the first quarter of the year.
Today's annual report says that, of the 132 detainees, 55 participated in one or more programme which taught practical skills to support their return to the community.
They included a Victim Empathy Programme, a Drug (and Alcohol) Relapse Prevention Programme and a Cognitive Behaviour Therapy-based Programme designed to proactively learn effective coping skills and build resilience.
45 young people completed the course and the emphasis was on helping them to deal with impulsive behaviours.
15 young people completed the Anti-Violence Restorative Practice Training, which is a training programme which enables participants to deal with potentially violent situations in new and creative ways.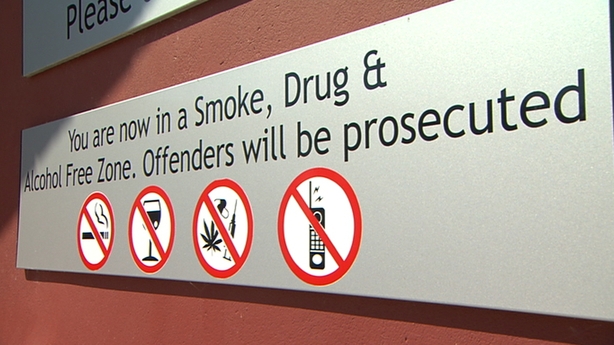 The report says that workshops were run by two external facilitators and used the shared experiences of participants, interactive exercises, games and role-plays to examine the ways in which they respond to situations where injustice, prejudice, frustration and anger can lead to aggressive behaviour and violence.
The board highlights an internally commissioned breakdown, published earlier this year, on the backgrounds of the 132 young people detained in the first three months of last year in Oberstown. 
125 were male and seven were female.
28 young people were Travellers and 13 were not Irish.
Key characteristics of those in detention were:
They had experienced high levels of adversity and trauma including neglect and abuse, substance misuse and disengagement from the education system.
Over half (52%) of young people arriving at the facility had a mental health need. 
72% had substance misuse problems.
Slightly under half of young people were not engaged in formal education prior to arriving in Oberstown
Between one third and one half had suffered the loss of one or both parents either through death, imprisonment or no long-term contact.
---
Read more:
Oberstown Annual Report in full
Minister criticised for failing to publish full report on Oberstown
---