The Garda Commissioner has said that while the upsurge in crime in Drogheda and Longford were "very different scenarios", law and order would prevail.
"We put effort in the short term to make sure we retake the streets, and in the medium and long term we have to work with other agencies to provide a more holistic response," Drew Harris told the Oireachtas Justice Committee this evening.
Mr Harris also told members that he was particularly conscious of the upcoming Fleadh in Drogheda, and the impact on the positive image of the town.
In his opening submission to the committee, he said that drug-fuelled crime, repeat offending and mental health issues can only be dealt with by a multi-agency response.
Mr Harris said that a joined-up approach was a key recommendation of the Commission on the Future of Policing, which said that policing and public safety very often require a multi-agency approach.
So far this year, 350 staff joined the organisation, while in 2018, 1,000 people joined An Garda Síochána, the committee was told.
He also said that there were 500 promotions to sergeant and inspector ranks to boost the force's supervisory capacity.
---
Read more: Garda files show cases with similarities to Majella Moynihan
---
Mr Harris said that his vision for the force was a "victim-centred police service, protecting the most vulnerable and providing a consistently high standard of service".
According to the Garda Public Attitudes Surveys, people have a high level of trust in gardaí, at 90%, and also a low level fear of crime, the committee was told. 
However, Mr Harris said they could always improve and the priority was so strengthen the connection with communities.
The committee was told about a pilot of a Divisional Policing Model, which would see greater autonomy and authority delegated to chief superintendents and superintendents.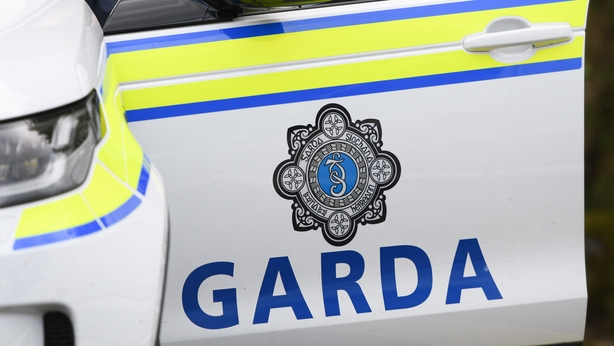 Policing Brexit
Meanwhile, Mr Harris said additional policing will be needed to patrol the border in the event of a hard Brexit.
He said any police response will depend on "what kind of Brexit we get".
"It will depend on the threats that arise.
"We are a community based policing organisation, threats will arise, threats that we cope with at the moment and have coped with in the past."
He added that in the event of a hard border, organised crime will increase.
He said: "The issue of organised crime, as tariffs diverge, there will be more and more opportunities then to smuggle over the border, that will require a response.
"Also then the threat from terrorism, we have to see, we don't know the severity of the issues that may arise.
"Even just looking at the situation (at the border) at the moment, with the ATM robberies, smuggling, and other crime, it is prudent for us to make sure the border is well resourced.
"We're moving resources there, with armed support and roads policing and general strengths of that area."