The Criminal Assets Bureau has seized ten high-end sports utility vehicles in Dublin this morning.
CAB said the vehicles, which are worth around €700,000, were seized as part of ongoing investigations into a suspected organised crime gang based in west Dublin.
CAB Officers, both garda detectives and Revenue Customs officers, carried out a Customs control visit at a motor dealership on Killeen Road in Dublin 10.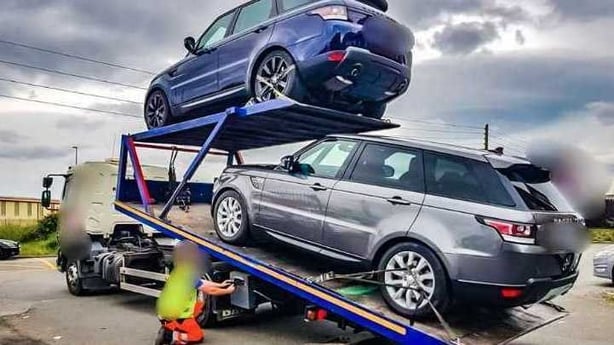 As a result of this investigation, the vehicles have been removed by CAB on suspicion of Vehicle Registration Tax related offences.
The vehicles include eight Range Rovers and two BMW X5s.