A 34-year-old man who pleaded guilty to careless driving causing the death of a seven-year-old boy while reversing a road sweeping vehicle has been sentenced to 18 months in jail.
Dublin Circuit Criminal Court heard that Carl Scully had nine months earlier caused the death of a 61-year-old pedestrian while driving his car in a bus lane. He received a suspended sentence for this offence.
The court heard Scully, from Glenhill Road in Finglas, was driving a city council road sweeper on All- Ireland Final day on 1 September 2019 at St Joseph's Way in Poppintree in Ballymun.
There were a number of children playing on the road and adults were sitting outside while others watched the football indoors.
Scully had been in one of the houses watching some of the match but then resumed his work using the road sweeper. Some of the children had been waving at the sweeper and one had moved a box out of his way.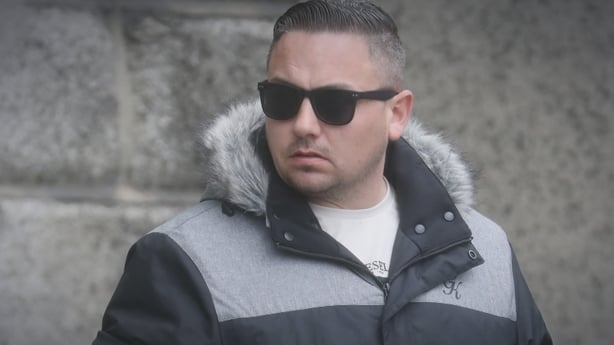 Devin Sheperd had run after the sweeper and was waving his hands behind it when it suddenly reversed. He was knocked underneath the machine and despite efforts to save him at the scene and in hospital, was pronounced dead a short time later.
The judge said Scully had quickly made a decision to reverse the vehicle without checking the camera to see if anyone was behind him.
The court was told that a forensic examination of the scene and the machine showed that Devin would not have been visible in the side mirrors of the vehicle but would have been visible on the reverse camera, which was fully operational on the day but had not been checked by the driver before he reversed.
The court heard the radio was also playing at a very loud volume.
Scully spent some time in psychiatric treatment after the event, but the following January made a statement to gardaí in which he said he had checked his mirrors but felt a bump when he reversed his vehicle that day. He said the sweeper would have been travelling very slowly at the time.
Detective Garda Enda Ledwith agreed that speed was not a factor in the case.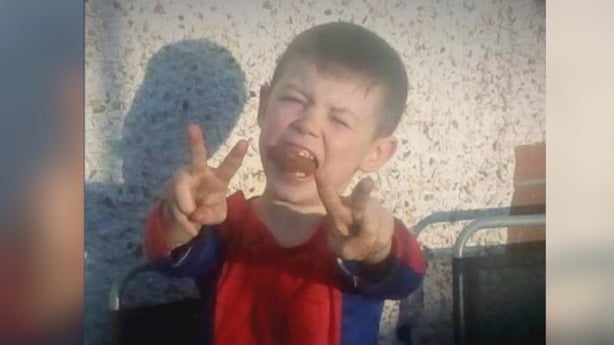 In a victim impact statement, Devin's sister Jasmine Noonan described the effect of his death on her and Devin's father, Andrew Crosby. She said her father suffered from flashbacks and depression and they could never find the words to describe their grief.
She said the loss had torn them apart and their house had grown silent and cold. When she had her own son, she did not know how to feel. "We did not want to replace Devin, we did not know how we could have another little boy in our family," she said.
Anniversaries, Christmas and Halloween are tough, she said, adding "all we can do is go to his grave and give flowers".
"There is so much we want to say but we can't it is too hard to put into words, the pain and grief."
She said Scully had "shown no remorse" and they never got an apology, despite his family knowing theirs.
A victim impact statement read on behalf of Devin's mother, Geraldine Sheperd, described how she got a call to say her son had been in an accident and she raced to the hospital, arriving at the same time as the ambulance. She said she was sent one way and her son another and "by the time they brought me to see him, my blue-eyed boy, it was too late, he was gone."
She said her son had been excited about going back to school and making his communion that year. He was a clever, outspoken and kind child.
"He was the one that kept me going," she said, adding "it was all taken away by one selfish person who did not care about his actions and killed my son".
She said there was no cure for her pain and asked the judge to impose a lengthy sentence.
Judge Pauline Codd said the family should be aware that the maximum sentence for careless driving causing death was two years in prison. The judge said it was shocking what the family had been through and the effect of losing a child was unimaginable.
Defence Counsel Conor Devalley said it was a tragic and delicate matter and a deeply unfortunate one given Scully's history. He said his client had suffered a degree of punishment already due to depression requiring psychiatric intervention. He offered testimonials from Scully's wife and friend and said an apology had been written but it might be "incendiary" to read it out.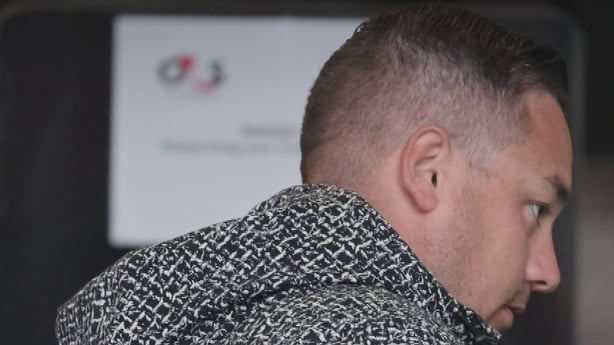 Judge Codd who had viewed the incident on CCTV in private, said Scully did not seem to demonstrate adequate care and the decision to reverse the vehicle had been made quickly.
The judge said she took into account his guilty plea and his remorse but said his previous conviction for an offence of careless driving causing death nine months earlier was a significant aggravating factor.
She said the main aspect of this case was his decision to suddenly reverse and a failure to look at the camera to ensure no one was behind particularly when there were children running around the area that day. She said it was not a case where a child had suddenly run out from a house unexpectedly.
She said the loss of a child was probably greater than any, and extended her sympathy to Devin's family. She said the sentence must be proportionate to the crime and to the individual offender.
Where there has been a fatality a sentence is not the measure of the value of the deceased's life but a measure of the offender's culpability, she said.
In cases of careless driving there is a lower level of culpability. Sentencing is not an exercise in vengeance or retaliation, the judge said, adding that no jail is bigger than the psychological prison the accused has now built for himself.
She set the headline sentence at 24 months - the maximum she could impose - and reduced it to 18 months after taking into account mitigating factors.
She also disqualified him from driving for ten years. Scully raised his hand and asked the judge to take away his licence for life before being led away by prison officers.