The former principal of Wilson's Hospital Secondary School in Co Westmeath has said she was embarrassed for herself and absolutely horrified for a student when teacher Enoch Burke publicly accused her of trying to get teachers in the school to "accept transgenderism".
Niamh McShane was giving evidence in the case being taken by the school against Mr Burke.
Mr Burke is not present in court and it is not clear if he is listening to the proceedings online. He was ordered to leave the court yesterday by the judge after refusing to accept a ruling of the judge and continuing to disrupt proceedings.
This afternoon, Ms McShane was asked about a church service on 21 June last year. The service was to celebrate the 260th anniversary of the school and to honour those who had given service to the school. There was to be a presentation to former teachers and a dinner afterwards.
In the previous month, Ms McShane had sent an email to all teachers in the school asking them to address a student by a new name and with gender neutral pronouns. Mr Burke had said she was trying to force the teachers to "accept transgenderism" and had told her she should withdraw her request, which he described as a demand.
By the time of the church service Ms McShane had received emails from Mr Burke on the issue, and it had been discussed at a staff meeting, and at a separate meeting with Mr Burke and the deputy principal.
Ms McShane said the church service was attended by parents, pupils, past pupils, members of the clergy, teachers and former teachers. She said she had no notice that Mr Burke was going to say anything.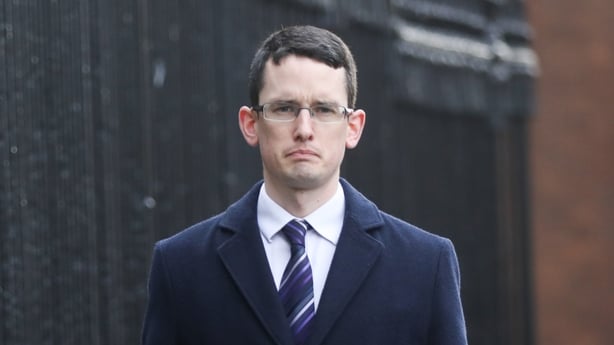 But shortly before the bishop said the concluding prayers, she told the court that Mr Burke stood up in the congregation and asked that she withdraw her demand of staff and students to comply with her request. She said he spoke about the ethos of the school and said her request was not in line with it.
Ms McShane said she was embarrassed for herself, embarrassed for the bishop and embarrassed for everyone else attending and trying to understand what was going on. She said she was also "absolutely horrified" for the student who had made the request and for other students that the issue was being raised in this public way.
She said Mr Burke spoke for about two-and-a-half minutes, and tried to speak again but the bishop told him he had his time and concluded the service. Ms McShane said students who had been in the chapel had walked out. She said she was made aware they were upset and did not want to come back in so a planned presentation for former teachers was moved outside.
She said the event then moved to the dining hall where a dinner had been planned. She said she was aware Mr Burke was sitting at the back of the dining hall. After the meal while she was talking to people, she said he approached her and interrupted her conversation saying he was asking her "one more time" to withdraw her demand. She said she told him "not now" and would discuss it with him the following day.
When she went to talk to someone else, she said he approached her again and again asked her to withdraw her "demand".
She told the court he was close enough to her that she could feel his spittle on her face. She said she felt "kind of hunted" and described Mr Burke as "agitated". She said she was really embarrassed and mortified at that stage.
Ms McShane said she was feeling nervous and apprehensive and felt she didn't want to be on her own in a difficult situation, but she said the school chaplain and a retired staff member escorted her to her home on the school grounds.
She said she had not considered taking disciplinary action against Mr Burke until the aftermath of this event. But while reflecting on it, she thought that a student who behaved in a similar manner would have been disciplined. And she said she felt it was gross misbehaviour for Mr Burke to have brought a private matter for a student into the public realm.
Ms McShane said Mr Burke had misrepresented the school's position and she had never demanded that Mr Burke or any other teacher should "accept transgenderism" as he had claimed.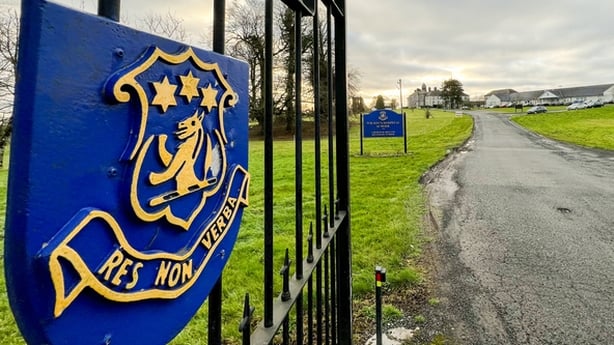 She said there may have been other students present on the night who were on a journey themselves and may have been questioning their own gender. She said they may have been questioning if their school supported them. Ms McShane said the care of students was at the core of everything they did and for students to feel they wouldn't have been accepted in their school was "massive misbehaviour" on the part of a teacher.
She said she had tried to progress the matter and reach a compromise with Mr Burke, but she felt she had no other pathway left but to begin the disciplinary process.
Asked by the judge if she had given any thought to writing Mr Burke a letter or giving him a warning, she said she had given this a lot of thought but she said she was not going to write to him again. It was now in the public domain and extremely disrespectful to herself, the church or to the student. She said in her opinion it was gross misbehaviour.
Earlier, the court heard that Mr Burke raised concerns with Ms McShane the previous year, about an anti-bullying display made by students, featuring an actor who identified as "gender neutral" the High Court has heard.
Ms McShane said she had a number of conversations with Mr Burke around his own belief system and how he found it difficult for certain things to be happening in the school.
Ms McShane gave the example of "Stand up" week in November 2021. This was a week promoting anti-bullying initiatives, she said, and the objective was to educate young people on diversity and how sometimes people could be targeted for being different.
A group of students had organised a display on a wall near her office with famous people and how they identified their gender and their sexuality, she said.
She said there was an actor from Harry Potter who identified as gender neutral. Mr Burke brought her to the poster and asked her if she was supportive of this. She said he left her under the impression that he was very unhappy about it, that he believed it was not in line with the school's ethos, and that he believed the school was promoting gender fluidity.
Ms McShane said it was not a heated discussion and it was not raised by Mr Burke subsequently.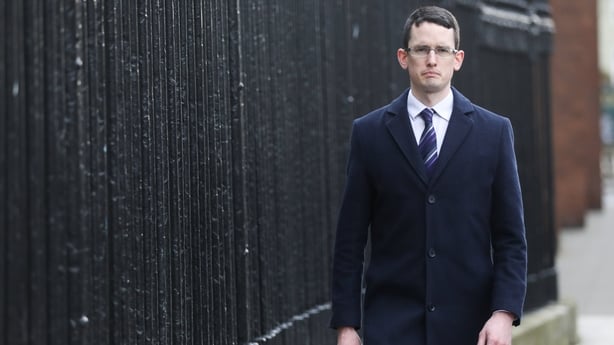 Ms McShane also told the court about a previous interaction with Mr Burke as the school prepared to reopen after the Covid-19 pandemic. She said Mr Burke did not want to wear a face mask. But they had some discussion and found a compromise whereby he wore a visor and stayed socially distant. She said that was an occasion where they had compromised and found a way through.
The former principal said that in November 2021, a student had requested to be known as a different name and for gender neutral pronouns to be used. This was the first time a student had asked for such support and she wanted to be sure they did it properly.
She said she spoke to colleagues in other schools, to her managerial body and also took advice from Transgender Equality Network Ireland (TENI) who conducted an online workshop for the school.
She said she then issued an email to all staff members explaining the situation and said she had no recollection of getting any feedback from Mr Burke on the issue.
In May 2022, she said a similar situation arose with a different student who needed a variety of supports. Ms McShane said she sent out a similar email and didn't see it as a big deal as they had done it before.
She said Mr Burke sent an email in response to her asking if the chaplain had agreed to this and if all the parents in the school would be told that the child would be referred to as "they" and have a different name. Mr Burke also said he was shocked that students in the school would be forced to accept this belief system.
Ms McShane said she felt they could talk out the issues and reach a compromise, but when she got a second email from Mr Burke she realised that this was a particular challenge for him. At a staff meeting that evening, she said everyone could see Mr Burke was tense and that this was a matter of particular significance to him. She said Mr Burke told her request in relation to the child, which he described as a demand, should be withdrawn.
Ms McShane said she and the deputy principal then had a meeting with Mr Burke. She told the court it was very clear at this meeting that Mr Burke needed her to remove this request.
She said they asked Mr Burke how he would address the child if he was taking the roll or if he had to get the attention of the student during a fire drill. Mr Burke did not say he would not call the student by their new name. He said he responded that he was a professional, but could not because of his religious beliefs. Ms McShane said she then looked for further advice on how to deal with the matter.
The case was due to get under way at 9.30am this morning but was adjourned until 11am after lawyers told the judge it was not clear Mr Burke was aware of the early start. When matters resumed at 11am, there was still no sign of Mr Burke or his family.
Lawyers for the school said they understood Mr Burke could be at the Criminal courts where his brother, Simeon, was due to appear. The judge adjourned matters for another 15 minutes to allow contact to be made with Mr Burke.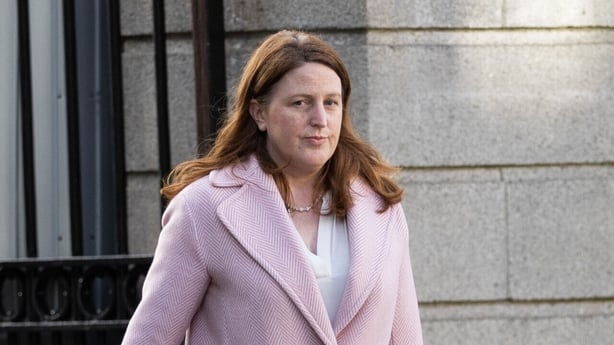 When the case resumed, Judge Owens was told that there had been no response from Mr Burke, and the case got under way.
Senior Counsel Alex White said the school's lawyers had reviewed all the matters relating to the disclosure of documents raised by Mr Burke yesterday and was making further documentation available to him.
He said if Mr Burke had asked specific questions of the school rather than raising "absurd conspiracy theories", they could have answered him at an earlier stage.
Senior Counsel Mark Connaughton told the court that Mr Burke remained on the payroll of the school despite being notified in January that he was to be dismissed. Mr Connaughton said Mr Burke had argued that his appeal against his dismissal should not be heard until the outcome of these proceedings and he would remain on payroll until then.
He also told the court that the content of a report from Ms McShane furnished to the Board of Management at a meeting on 15 August at which Mr Burke was not present, was not discussed at that meeting.
Mr Burke has disputed this.
The court also heard from Catherine Gibson Brabazon, who said she had been involved in the school in various capacities over the years.
She said when she went into the church service on 21 June, she noticed a young man whose body language suggested that he did not want to engage with anyone else.
Ms Gibson Brabazon said she was "mesmerised" when Mr Burke started what she called his "diatribe" towards the end of the service. It was a very personal attack on Ms McShane, she said, and she told the court she had never witnessed such a blatant breach of the sanctity and sanctuary of a place of worship.
She said he had hijacked the service and she could not make head nor tail of what he was saying.
After the service she said she was so horrified that she went over to Mr Burke and said "Who are you?". When he told her he taught at the school she said she was absolutely knocked back.
He told her the founder of the school, Andrew Wilson, would be spinning in his grave if he knew what was going on. Ms Gibson Brabazon said she replied that he would be spinning in his grave if he witnessed Mr Burke's behaviour and she told him that if that was how he felt he should consider his position.
Later at the dining hall she saw "this dark figure" sitting in the hall and she thought "heavens, he's got some nerve".
After dinner, she saw him approaching Ms McShane when another woman, the mother of a child at the school stood in front of him and blocked his progress. She said Mr Burke was not happy and was visibly upset.
The case will continue tomorrow.