A sister and brother of teacher Enoch Burke have made official complaints about the way they were treated by gardaí during an incident in the Court of Appeal earlier this month.
Ammi Burke, who is a qualified solicitor, and Simeon Burke, who is studying to become a barrister, have each made complaints to the Garda Síochána Ombudsman Commission complaining about their treatment by gardaí after the court attempted to give judgment in their brother Enoch's appeal against a number of court orders on 7 March.
Proceedings in the court were disrupted after members of the Burke family interrupted the President of the Court as he attempted to deliver his judgment.
The three judges left the courtroom and returned after a short time, warning that if there were any further interruptions, they would deliver the judgment electronically.
After further interjections from members of the family, the judges left the courtroom for a second time and gardaí removed the six members of the Burke family from the Appeal Court one by one, in chaotic and unprecedented scenes.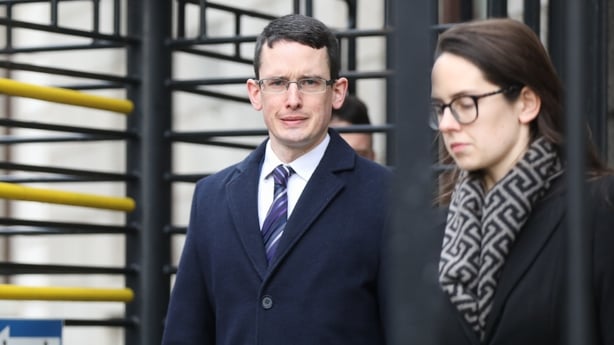 Simeon Burke was arrested at the court and charged with a public order offence. He has pleaded not guilty to a breach of the peace in connection with outbursts in the Court of Appeal and remains in Cloverhill Prison with consent to bail.
In their complaints, submitted to GSOC last Friday, both Ammi and Simeon claim that the court did not direct anyone be removed from the courtroom and say the judges did not ask or order anyone to leave.
They say no one had been found in contempt of court and the court was no longer in session.
The Burkes claim a mob of "up to ten" gardaí then entered the courtroom and they make various allegations against them.
Both Ammi and Simeon claim they were assaulted and dragged violently from the courtroom.
Simeon Burke claims he was manhandled and dragged out of the courtroom when he attempted to protect his mother.
He says no attempt was made to explain why gardaí were doing what they were doing.
He says his clothing was torn and his glasses were taken from him and he was left injured and in shock.
Mr Burke claims he did not use any threatening, abusive or insulting words or engage in any such behaviour with intent to provoke a breach of the peace.
He says he has been unlawfully arrested and incarcerated. He says his degree examinations to become a barrister began on 14 March and he is being prevented from sitting them.
Both Simeon and Ammi Burke complain that other members of their family were left outside the Court of Appeal building, whereas they were dragged out of the main gates of the Four Courts onto the public roadway.
Ammi complains that she was pushed to the ground by a garda and was in a state of shock. She says her treatment was shameful and appalling.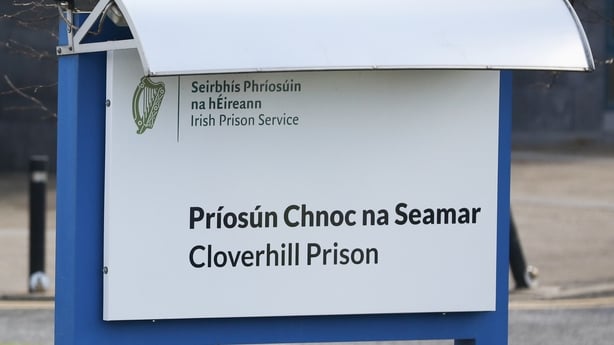 Ms Burke goes on to say she teaches many young families in her local community and her reputation has been severely damaged.
Both siblings say their parents and another sister went to the Bridewell Garda Station a few days later to report their complaints. But they say no action was taken.