A man who stabbed his wife to death in their home with a samurai sword almost three years ago has been jailed for life for her murder.
Sixty-two-year-old William Eagers, from Willow Wood Grove in Hartstown, Dublin, pleaded guilty to the murder of mother-of-two Jean Eagers earlier this month.
She was stabbed more than 16 times with the weapon, which had been acquired on a family holiday.
The court heard in a victim impact statement from their son Dillon, who witnessed the fatal assault after he was woken that Father's Day afternoon on 21 June 2020 by the sound of shouting and screams.
He was able to see into the sitting room through a glass panel in the door and saw his father striking his mother with the weapon using both hands.
He said his father had then shouted at him "alright you're next", before Dillon ran out of the patio doors at the back of the house to a neighbour's house, where the authorities were alerted.
When emergency services arrived, they had to be stood down as William Eagers was still on the premises with a weapon.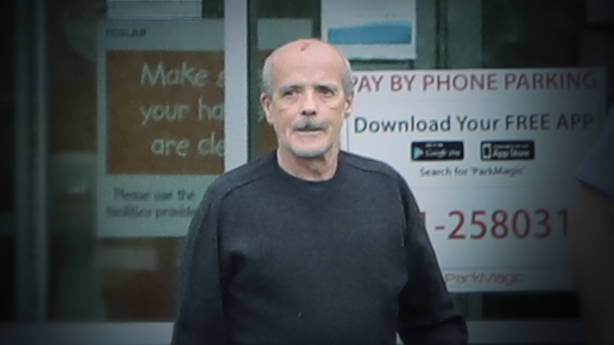 The Armed Support Unit had to be called in to gain access to the property, with an emergency response plan put into place to tackle him to the floor and arrest him.
Jean Eagers was found unresponsive in the sitting room, having suffered massive blood loss as a result of the multiple stab wounds.
Her daughter Michelle, who no longer lived at home, and was 14 weeks' pregnant with her first child at the time of the murder, told the court that her mother had been her best friend. She said she had grown up in a happy home with love and hugs, and that that day had now destroyed her life.
She said she had never expected it to be her dad who could do this, and that he had robbed them of so much. She said that her heart now physically ached over the loss.
She said her father had thought of nobody but himself that day, and that her own son would now never get to experience love and hugs from his grandmother, who had been looking forward to becoming a "nanny".
Sentencing William Eagers to life, Ms Justice Mary Ellen Ring said she would backdate the sentence to his entering of a guilty plea earlier this month.
He has already spent three years in custody.
She said Jean Eagers' life had been taken away in inexplicable circumstances and that her children and now grandchildren had been deprived of the maternal stability that brings to a family.
She said Jean Eagers was a young woman who should have had many years to live and much to give to her children.
She wished both of the children some kind of peace into the future, although she said that was not likely to come for many years, if at all.