The Supreme Court has ruled the seizure and analysis of a computer from convicted murderer Patrick Quirke's home was unlawful.
However the court has not yet decided on whether or not Quirke's conviction should be overturned and is to hear further arguments on the consequences of today's judgment.
The seven-judge court was giving a decision on an appeal by the Tipperary farmer against his conviction for the murder in 2011 of Bobby Ryan.
Quirke, 52, is serving a life sentence imposed after his conviction in 2019 following a 15-week trial.
He lost an appeal against his conviction but the Supreme Court heard a further appeal on two issues.
Quirke's lawyers had argued before the Supreme Court that a search of his home in 2013, during which key prosecution evidence was seized, was unlawful because the warrant was invalid as it did not specify that computers were to be seized and analysed.
Today the seven-judge court ruled the analysis of the computer led to a "more significant intrusion" into the privacy rights of the accused than permitted.
The court said the law allowed for a search of a physical space and while a computer could be examined as a physical object for, as an example fingerprints, its use "as a portal into a virtual space" would have to be specified by gardaí when applying for a warrant.
The court said the warrant in this case made no reference to computers or digital devices or any potential reason for searching them.
The further intrusion into the digital space was not permitted because it was not authorised by the judge issuing the warrant and therefore was unlawful, the court ruled.
Mr Justice Charleton said there was insufficient judicial analysis prior to the granting of the warrant and said this could have been obtained through a clear reference to computer devices and a statement as to why a digital search might be reasonably needed when the warrant application was made.
The case will be mentioned before the court next week when a date may be set for further arguments as to whether or not the conviction should stand.
The court dismissed Quirke's point of appeal regarding the discretion of the DPP to call certain witnesses in relation to pathology evidence.
Judge Charleton ruled the trial was fair as the defence had notice of the witnesses available and was entitled to call their own witnesses not called by the prosecution.
He said the lack of a requirement on the defence to call evidence in a criminal trial had not been undermined through their calling of contradictory pathology evidence and did not lead to potential confusion.
The trial in 2019 heard that Quirke murdered his love rival Mr Ryan - a DJ known as Mr Moonlight - so he could rekindle an affair with farm owner Mary Lowry.
Mr Ryan's remains were found in a disused underground tank on Ms Lowry's farm almost two years after he went missing.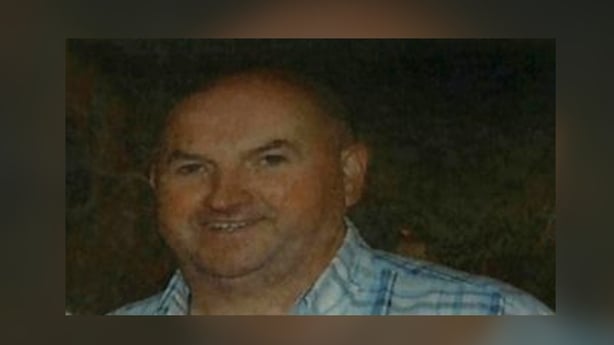 He had been in a relationship with Ms Lowry and was last seen alive as he left her home to go to work early on 3 June 2011.
The prosecution said Quirke staged the discovery of the body as he was about to give up his lease on the farm and feared he would be found out.
A seven-judge Supreme Court sat for two days last December to hear Quirke's appeal following the rejection of his case by the Court of Appeal.
The court agreed to hear the appeal because it involved two matters of public importance – the validity of a warrant used to search Quirke's home and the discretion of the DPP to call witnesses at trial.
Among the items seized with the warrant was a computer which formed a key part of the evidence against Quirke after it was found to have been used for internet searches on human decomposition and DNA.
Quirke's lawyers argued before the Supreme Court that a search of his home in 2013 was unlawful because the warrant was invalid.
Senior Counsel Bernard Condon argued the District Court judge who issued the warrant was not given all the necessary information.
He said there was a specific failure to inform and expressly include the intention to seize computers containing the personal data of an entire family and this avoided scrutiny and safeguarding of constitutional rights.
Mr Condon said the search warrant for Quirke's home listed a number of items including clothing, a mobile phone, keys, jewellery a murder weapon and "any other relevant evidence".
He said there was no mention of computers despite the fact that this had been discussed by investigating gardaí when preparing to apply for the warrant.
Mr Condon said for search warrants to be lawful there must be prior judicial scrutiny and proportionality.
For judicial discretion to work there must be a duty of candour and full disclosure especially where computers are concerned, he said.
It was not enough to state "any other evidence" on a warrant where computers had been contemplated by gardaí before applying for the warrant, he said.
Senior Counsel Michael Bowman said gardaí must when applying for a search warrant satisfy a judge that they have a reasonable suspicion that an offence has been committed and that evidence may be found.
However there was no legal requirement to outline exactly what that evidence might be, he said.
In reply to questions from a number of the judges as to whether the seizure and search of a computer might require separate authorisation given the nature of the information to be found on a computer Mr Bowan said no such separate authorisation was required.
Asked how a judge could apply a proportionality test, to balance the rights of the State against the privacy rights of an individual, when making a decision on whether or not to grant a warrant if they did not have the information, Mr Bowman said it was open to a judge to engage with the garda applicant and to ask any necessary questions.
Counsel for the Attorney General had argued that Quirke's appeal was legally unsustainable and ignored the facts of the case and the legal protections already in place.
Senior Counsel Paul Gallagher said investigators must have a reasonable belief an item is related to the commission of an offence before it can be seized. It would be odd if the law said gardaí could identify evidence but not take it away and would be an enormous restriction on the ability to investigate crime.