A man in his 50s has been before the District Court in Killarney, Co Kerry, charged with murdering his mother at her home in the town last August.
Billy Burns faced a single charge of murdering his mother, Miriam Burns. He was remanded in custody.
Ms Burns, who was 75, was a mother of four and a grandmother. She was found dead at her home at Ardshanavooly in Killarney on 15 August 2022.
A post-mortem examination on her body concluded that she died violently.
At the District Court in Killarney, Detective Sergeant Michael Quirke gave evidence of arresting Billy Burns at 12.45pm at the town centre in Tralee, Co Kerry.
He said Mr Burns replied "no comment" when he read the charge to him.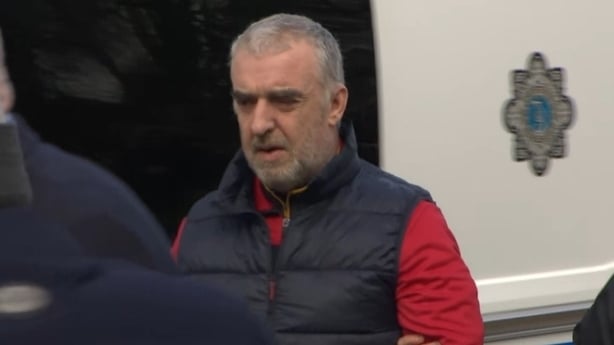 Mr Burns was brought before Judge David Waters at 3.10pm.
The hearing lasted two minutes.
Solicitor Padraig O'Connell applied for free legal aid. He told the court his client was on disability allowance.
Judge Waters remanded Mr Burns in custody on the application of the State.
Mr O'Connell asked that Mr Burns, who is of no fixed address, receive appropriate medical treatment, including psychiatric treatment, while he is on remand.
He also said a bail application would be made to the High Court at a later date.
Mr Burns will be before the District Court again in Tralee tomorrow, via video link.