A 57-year-old farmer accused of murdering his elderly aunt in a dispute about land, pulled out a double-barrelled shotgun after her death and said he couldn't live with what had happened.
Chrissie Treacy, 76, was found dead on her farm at Derryhiney in Portumna, Co Galway on 27 April 2018.
The prosecution claims her nephew, Michael Scott with an address at Gortrae, Portumna, deliberately drove over her with a JCB teleporter because of a row over the land they co-owned.
Mr Scott has pleaded not guilty and the defence case is that Ms Treacy's death was an accident.
The jury was told the focus of the case will be Mr Scott's intention at the time.
A neighbour and second cousin of Ms Treacy, told the court he got a phone call from Michael Scott on 27 April 2018.
He said he had known him all his life.
Francis Hardiman said Mr Scott told him he had been "setting back out with the teleporter" and that he had hit Chrissie and asked him to come down to him quickly.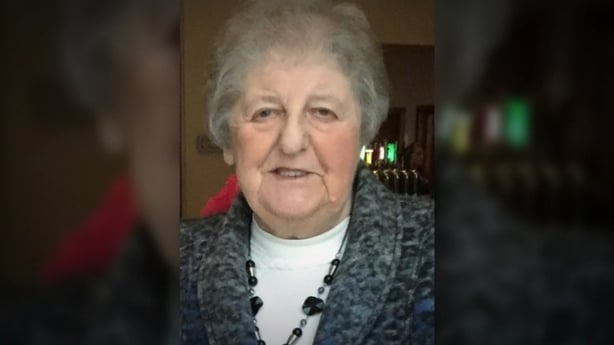 He described Mr Scott as being very upset.
When he got there, Mr Hardiman told the court he saw Chrissie lying face down on the concrete behind the teleporter.
He said he ran to her and when he felt her wrist he could feel no life.
He told prosecuting counsel, Dean Kelly he knew she was a religious woman and he knelt down and said an act of contrition for her.
He said there was blood around her face and the marks of the teleporter tyres were on her trousers.
Her hand, he said was "pretty smashed up".
Mr Hardiman said he couldn't see Michael Scott but then heard him crying and shouting and found him "in a hysterical way" sitting inside a shed.
He said Mr Scott told him he hadn't contacted anyone and Mr Hardiman told them they had to get help straight away and rang the guards.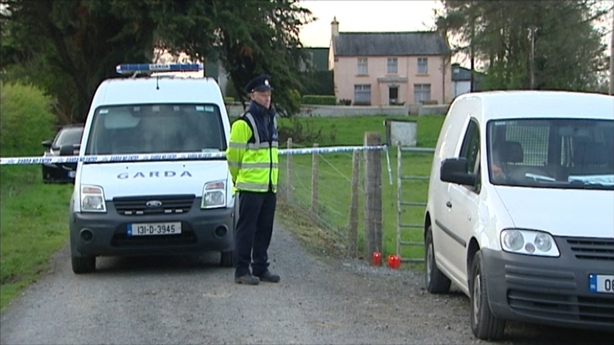 When he told Mr Scott he thought Chrissie had passed away, he said Mr Scott just cried more.
Mr Hardiman said Mr Scott then jumped up, went for his jeep and pulled out a double-barrelled shotgun, saying "I can't live with this, I can't live with this, I can't live with what happened".
Mr Hardiman told the jurors Mr Scott loaded the gun and was going backwards while he went forwards, shouting at him.
Mr Scott then tripped over a tyre and lost his balance.
Mr Hardiman managed to grab the gun and took the cartridge out.
He said Mr Scott was very hysterical and very hard to control.
He was roaring about the misfortune that had happened to him and how he couldn't live with what happened to him, the court heard.
Earlier Ms Treacy's GP, Dr Raymond Brogan said Ms Treacy had a long-standing depression going back 20 years and had been attending mental health services for seven or eight years.
Both her brothers had died fairly suddenly in 2003 and 2009 and the doctor said she felt their loss deeply.
He said she suffered recurrent anxiety and depression and was very anxious about her general health, something that was more prominent in the year or two before she died.
He said her mobility wasn't great but she could walk short distances.
The court will deal with legal argument tomorrow and the jurors have been asked to return to court next Wednesday.
Yesterday, the court heard Ms Treacy lived alone but farmed 120 acres of "the finest agricultural land" around her home.
She farmed it with Michael Scott, who had inherited half the farm when Ms Treacy's brothers died.
He was described as "an accomplished, skilled and hardworking" farmer.
The jury was told Ms Treacy's relationship with Mr Scott had disimproved and by 2018 had broken down.
Mr Kelly said the deterioration in the relationship was accompanied by a sense by Mr Scott that he was wronged and disentitled and he was angry because of his position in relation to the ownership of the land.
The prosecution case is that Mr Scott drove to Derryhiney and wilfully and callously drove his aunt in what the prosecution described as a "crime of the most terrible and dark sort".
The trial is expected to last two months and a jury of 15 has been sworn in to hear it.