The mother of a man who accidentally shot his sister with a gun he had obtained to protect himself and his family from a criminal gang has begged a judge not to jail her son.
28-year-old Derek Boyd pleaded guilty to the manslaughter of his 36-year-old sister Sandra on 19 March last at his family home in Collins Place in Finglas, Dublin.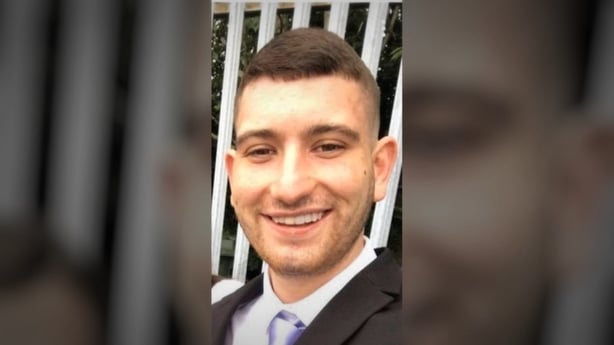 Family members wept in court as details of the shooting were outlined and the judge was asked by family members to allow Boyd to go home.
Dublin Circuit Criminal Court heard he had obtained a gun and had to watch a YouTube video on how to use it, because he was under threat from a criminal gang after tackling one of them about beating up his 17-year-old nephew.
He had left home for a time, but had returned when he believed the threat had subsided.
However, in the days leading up to 19 March, shots had been fired into neighbours' homes which were intended for his house, the court was told.
On the night in question, he had escorted another sister to her car and "armed" the gun, because he was so paranoid about being attacked.
He returned to the kitchen and remained out of sight of his mother, while he tried to disable the weapon, which he had hidden in his tracksuit jacket.
The court was told the gun was discharged, hitting his sister in the chest.
When gardaí arrived, they found Ms Boyd on the floor of the kitchen with a bullet wound to her chest.
She was still alive at that stage, but was later pronounced dead in hospital.
Gardaí were at first told that someone had entered the house and shot her, but later that night a solicitor told gardaí that Boyd was in a psychiatric unit at St James's Hospital and would be making a statement.
The court was told that Boyd was at first urged to leave the house, because it was not known his sister was fatally wounded.
During his garda interviews, Boyd immediately admitted he had shot his sister accidentally describing it as "a terrible accident".
He said: "I love her dearly and would never intentionally do anything to put her at risk."
He told gardaí about the argument he had with a gangland criminal, who had "gone door-to-door with guns" looking for him and had threatened his friends and family.
He eventually called in a favour from a friend and had to look up on YouTube how to use the gun he secured.
He said whatever way he held the gun it had accidentally discharged.
"I heard an enormous bang. I dropped the gun and heard ringing in my ears. I could hear my mother shouting. Sandra jumped up and said 'what the f**k', she stumbled around and fell to the ground.
"I dropped to the ground with her. I held her. She tried to talk to me, but there was blood coming from her mouth.
"I lay beside her for a moment. I could hear my mam screaming 'call an ambulance'.
"I was so afraid. I heard someone saying 'she is going to be ok, just run'.
"I was terribly shocked, ashamed and afraid. I left my sister behind. I picked up the gun and ran out of the house. I'm so very sorry for leaving her like that."
He also told gardaí that by bringing "that gun into my house, I destroyed my family, I lost my sister."
The court was told he hid the gun and called to several friends' houses and was "incoherent, frantic and upset," according to those who met him.
He later went to St James's Hospital, where he received psychiatric treatment.
He told gardaí he could not give the names of those who had threatened him, nor the person who gave him the gun, as his family would not be safe and he would not be safe in prison.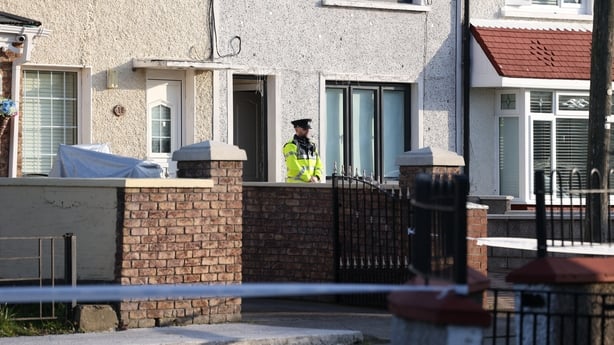 In a victim impact statement, Sandra Boyd's mother told the court that Sandra was the second eldest child, to whom she had given birth at the age of 20 and they "grew up together".
She said her daughter went on to have five children herself and was an excellent mother and there was nothing she would not do for her children and for her family.
She said her life was shattered when her son accidentally shot his sister.
"This tragic accident has left me broken. It is the night I lost both my children," she said.
"I had to bury my daughter while also trying to save my son.
"I know this was a tragic accident. He was only trying to protect his family. He would never intentionally harm any of his siblings.
"It has left him broken beyond repair. He will live this nightmare for the rest of his life. He will struggle to live his life. We will all face this struggle on birthdays, but we are strong family and we will always support Derek."
She added: "I wish I could turn back time and have all my children here with me and prevent all this hurt and heartache.
"So, I am begging you to please help rebuild my life and my family's and show mercy and send my son home, so we can begin to grieve as a family to help and support each other, as this would be our first Christmas without Sandra.
"This family has suffered greatly in the past eight months, especially Sandra and Derek's children.
"Please don't take my son away from us. He is a good man who made a mistake who will pay for it for the rest of his life.
"Please, when you look at my son, don't see the crime, look and see the broken man who stands before you and let him come home to his mother and children, please."
As she left the witness box, Derek Boyd left the custody area and hugged his mother. telling her "You don't have to do this mam, fair play to you".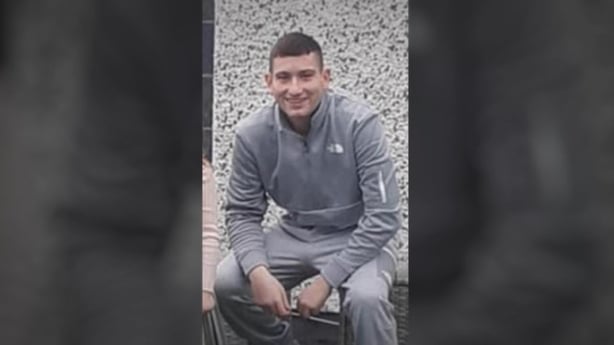 In a victim impact statement on behalf of Derek and Sandra Boyd's siblings, Melissa Clarke said it felt impossible to describe the effect on their family.
"We lost both our brother and sister when he accidentally discharged a firearm," she said.
"We are victims on both sides. We know he would never cause intentional harm to any of his sisters.
"We love and miss Sandra. We can't bring her back and no one can punish Derek more than he is punishing himself.
"We could not save our sister, so we ask today please help us save our brother. To punish him any more would be punishing a family who has suffered enough heartache.
"Please bring some light to a family shadowed by darkness."
The court was told the 9mm semi-automatic pistol was later recovered. Boyd pleaded guilty to manslaughter and possession of ammunition and a firearm.
Gardaí agreed with defence counsel Michael Bowman that Boyd's version of events was consistent with the evidence and that what had occurred was a tragic accident.
They also agreed that he had left the home after the shooting at the urging of his mother, because no one knew Sandra Boyd was fatally injured.
Gardaí also agreed that Boyd was "utterly inconsolable and had described himself as having committed an unpardonable crime".
Mr Bowman said the main concern when he first presented at the garda station was for Boyd's well-being and mental health and he had been placed on suicide watch.
Mr Bowman said the court had considerable discretion in how it could deal with the case.
He asked the court to consider the very unusual circumstances of the case and said the mitigating factors were extraordinarily powerful.
He asked the court to consider returning Boyd to his family so he could be reunited with his own two children and atone for his "sin" by allowing him to play a part in raising his sister's children.
Judge Codd was told that Derek Boyd has a number of previous convictions mainly from the district court, including road traffic offences and possession of drugs. He has been in custody since his arrest in March and has never sought bail.
Judge Codd adjourned sentence to 16 December.