A young woman who was raped when aged 17 by four men has told the Central Criminal Court of the devastating effects of the crimes against her.
The woman, who is now in her early 20s, told the court she would never be the same person again and her life had been ruined.
She was giving her evidence in the sentence hearing of five men, four of whom were convicted last month at the Central Criminal Court of a range of sexual offences against the then 17-year-old in the midlands in December 2016.
A fifth man had earlier pleaded guilty to rape. All of the men will be sentenced on Thursday.
The woman broke down in tears a number of times as she gave her victim impact statement. She said she had carried the blame of the attacks for five years because she had decided to take a five minute walk to a friend's house in her home town where had always felt safe.
She said she felt compelled to the tell the court the type of person she was before the attacks which described as " very spirited, possibly eccentric".
"I craved my independence and from a young age wanted to see every part of the world. I was a very sociable creature. I loved making friends in school. I loved having a laugh with anyone I met," she said.
"I was fiercely ambitious and driven. I was almost naïve to the point that I believed if I worked hard enough I could do what I wanted in life."
She said she was looking forward to doing well in her exams and had hoped to study pharmacy. She said after the rapes she lost her identity and self worth and had to drop out of two different college courses.
The woman said the pending court case disrupted her plans for study and travel and she suffered from post traumatic stress disorder which affected every part of her life.
"I felt like spoiled goods. I was robbed of my right to be a dignified human being in my own mind. I hated my body. My own body was virtually taken from me."
She had suicidal thoughts and self harmed. She said she wanted to change her body "because I thought the more unattractive I looked the less likely I was to meet the same treatment I was given that night.
"For the past five years I put this in a box and never came to deal with it fully. Because of that I grew to despise myself and could not properly understand why I felt like this."
She described in harrowing detail how having to give evidence in court had re-traumatised her and brought her back to the place and time of the assaults.
"Knowing I was going to have to go back in vivid detail, with no stone unturned, was terrifying. It felt like this weight on my shoulders that no matter where I was, what I was doing, whether I was happy, sad, angry or having fun I was I was bearing this weight I did not deserve to bear and knowing I had to re-visit that time killed me."
She said she felt nauseous every time she thought about getting into the witness box and spoke of her fear of saying something wrong in cross-examination that could be used by defence lawyers as a "loophole", adding "the thought of someone using my truth against me was silencing me before I even got to say anything".
We need your consent to load this rte-player contentWe use rte-player to manage extra content that can set cookies on your device and collect data about your activity. Please review their details and accept them to load the content.Manage Preferences
However she said giving her evidence meant her attackers would have to listen to the truth of how each of them made a decision to act towards another person "in a most foul manner".
"They couldn't hide behind anything. Sure, they could tell whoever they wanted that I was making it all up as I believe they have been doing for the past five years but at the very least, deep down they had to sit there with their shame listening to what they did … they have torn me down to my core and this was my chance to expose them."
While she praised defence counsel for "leaving me with my dignity" with their respectful cross-examination, some of the questioning made her angry.
An example of this was being "badgered about when was the first time I said stop, as if it was some sort of technicality to being raped made me feel like nobody took what I said seriously."
She said one thing that stuck in her mind was one of the accused saying to gardaí that she had ruined the last few days of his life.
"You haven't a notion what you have done to my life … you have robbed me of so much and carry yourself as all of you do as if it was no big deal. The ironic thing is you have ruined the last few days of your life. If all of you did not defile me none of us would be here. You have ruined so much of my life it has spilled over in to the ones I love the most. How dare you?"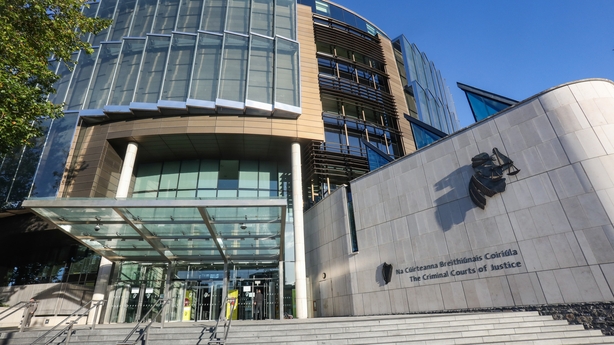 She described the "deviously calculating reasons" some of the men gave as to how their DNA could be found in the car that night.
She criticised their reasons given for telling lies as being scared, adding: "If someone makes a decision to rape someone isn't it fair to assume they are prepared to lie about it?"
She also criticised how parts of the memos of the men's interviews with gardaí were redacted during the trial. "Two had the gall to ask my forgiveness in those interviews but yet decided to chance their arm and try to get away with it."
She said youth was used as an excuse, adding "I was also 17, I was also a kid not yet met by the evil in this world at that stage. Age is not an excusable factor for what these people have done."
Addressing Conor Byrne who pleaded guilty to rape, she said "You have done me really wrong. I will never be the same after what you and your friends did to me. However you did in fact plead guilty but it took you five years. You did not leave a second to spare, you decided the night before I was due to give my evidence. You could have at least partially taken away some of the suffering.
"But I have tried to remember that you did the right thing. You wrote me an apology letter. I was hoping to feel better after reading it but I did not feel anything. Aside from how I feel I do believe that after all this time you have recognised your guilt. I don't think I will ever forgive the other four but in time I will try my best to forgive you.
"In return, I ask that you don't let this be the defining moment in your life. Prove to others and most importantly yourself that you have learned from your wrongdoings and in turn have become a better person.
"To the other four you give me no reason to even address you by your names. All of you made me feel I was not even a human being, but in my eyes you are sub human. What you have done has stripped me of all that I am and rot me to my core. I honestly don't feel like the person I once was. How could you possibly take pleasure doing something so horrific to another person?
"Each of your vile acts reflects entirely on the type of people you are. The part that really gets me is that the four of you have shown no remorse for what you have done."
She said some had shown no remorse for what they had done and one, Ethan Nikolaou - who was convicted of sexual assault - had offered €30,000 compensation.
She said the offer of money shortly before the sentence hearing had angered her and no apology had been given. She said in such circumstances a written apology could be considered standard practice and instead she felt the money as being offered to mitigate any sentence.
She said the blame she placed upon herself was enormous and said the crime had made her "deluded".
She blamed herself for "not going with my friends...for going to a different take away…I blamed myself for taking the five minute walk to (a friend's) house, a walk I had taken so many times before. I blamed myself for getting into the car a split second decision I will regret for the rest of my life."
'Falling colosseum'
She said she assumed it must have been her friends coming back for her because that is the type of community she had been privileged to grow up in where no one was left behind.
"I allowed myself to feel safe in my own town, near my own home where everyone looks out for everyone.
"I carried that blame for over five years that I allowed this to happen that I had been so trusting and innocent, that I got into that car," she said.
"I did no harm to any one of these five however they did horrible things to me to fulfil their own sick pleasure, but four of them did not find it in their humanity to acknowledge," she said
She said she could only describe the internal struggle she had lived with every day after the crime was as a "falling colosseum". First it took the internal parts of me my dignity, my innocence, my trust, my confidence, my self worth then it started taking my external parts, my education fell apart, my social skills fell apart, my friendships dwindled, isolation crept in and then it began attacking my family.
After describing the effect of the crimes on her wider family she said: "It is a part of my life and a part of their lives I will never be the same person I was. I am (name) who was raped and sexually assaulted… I am a rape survivor who if I could go back in time would say to my 17 year old self: 'don't get into that car, it will change your life immensely'".
The five men will be sentenced on Thursday after Ms Justice Tara Burns heard submissions from defence lawyers.
The court heard that three of the four men who had been on trial now accepted the jury verdicts and were remorseful and apologetic to the victim. Character references were also handed in and the judge was asked to take into account the young ages of the men when the offences occurred.
Sentencing due on Thursday
Four of the men were convicted last month at the Central Criminal Court of a range of sexual offences against the 17-year-old girl in the midlands in December 2016. A fifth man had earlier pleaded guilty to rape.
The four men who had been on trial were all found guilty of sexual assaulting the girl in the early hours of 27 December 2016.
The incidents happened near Kilbeggan in Co Westmeath and near Tullamore in Co Offaly.
Three of the men were found guilty of raping her. Two were convicted of falsely imprisoning her in a car.
Marcus De Silva Umbelino, 22, from Block C Riverview, Kilbeggan, Co Westmeath, was convicted of raping and sexually assaulting the girl. He was found not guilty of falsely imprisoning her.
Eduardo Dias Ferreiera Filho, 24, from Block D Riverview, Kilbeggan, Co Westmeath, was convicted of oral rape, and of sexually assaulting and falsely imprisoning the girl.
Gabriel Gomes Da Rocha, 24, from Mount Armstrong, Rahan, Tullamore, Co Offaly, was convicted of raping her at two different locations as well as sexually assaulting her and falsely imprisoning her.
Conor Byrne, 24, of Ballybeg, Moate, Co Westmeath, pleaded guilty at an earlier date to a charge of rape.
Ethan Nikolaou, 23, from Brosna Park, Kilbeggan, Co Westmeath, was convicted of two counts of sexual assault.
The verdicts followed a trial during which the jury heard how a 17-year-old girl had been driven to a remote location near Kilbeggan, in the early hours of 27 December, where she was assaulted and raped.
The young woman described how she had been out with friends in Tullamore on St Stephen's night 2016 and made what she described as a "stupid, snap decision" in the early hours of the morning to get into the car with the men after hearing one of them call out her name.
She told the jury she was repeatedly sexually assaulted while in the back of the car and got into the front with one of the men to get away from the others but the sexual assaults continued with "hands reaching in from the back of the car".
She said she pushed the hands away as the men were arguing about where they would drive to.
She asked to be driven to a friend's house but agreed to go to another location first if it meant the assaults would stop.
She heard someone say "ah lads she is good" and "we are getting it all tonight". She told prosecuting counsel Lorcan Staines she took this to mean they wanted to "do stuff" to her.
She described feeling "suffocated" and feeling like she was "teleported" between the front and the back of the car as the sexual assaults continued.
She said when the car stopped the men got out but returned one by one. She said she felt "paralysed, like my body and mind went into autopilot and I froze up...I was going nowhere. I was in a car" .
When the third man got into the car she told him to stop but he would not stop. Around that time she became aware of flashes and lights from camera phones outside the car and she told them to stop with the cameras.
As the assaults continued, she described feeling "almost a bit numb, it is a bit of a weird thing to put into words it was almost like an out of body experience because although I was there I could not believe it was happening".
She said at this stage she was "vacant, upset and in tears and quite static" and was in the passenger seat alone with four men in the back as they drove back towards the town.
She said two of the occupants were dropped off at a housing estate and she was driven back to a car park where two men in the back demanded a threesome. She said she was raped and orally raped in the back of the car and was prevented from leaving the car.
"I was upset and I was counting down the time until I could get out of there, it was a nightmare," she said.
She said she was allowed to go when one of the men stopped holding onto her.
During cross-examination she said nothing was consensual about what happened that night.
"I repeatedly told people to stop on different occasions. I repeatedly took hands away that weren't meant to be there," she said.
She was asked why she did not make any attempt to get out of the car or demand to be let out on the journey out from the town, and she said: "There was one of me and five of them…it was very intimidating. I don't know what would have happened especially when I had been objecting to things and no one listened to me".
She did not agree that the atmosphere in the car was jovial and said the men were not smiling or laughing.
She agreed that nothing was said when the first man had intercourse with her and when asked why she felt she could not resist, she replied: "I don't think it's unreasonable that I didn't scream stop or how dare you. I had told them to stop (earlier) and they didn't so what makes that different, why were they going to stop then."
In closing arguments, prosecuting counsel Lorcan Staines SC told the jury that the complainant was legally a child at the time.
He said that during her evidence she did not seek to do "anybody down" and that there were numerous opportunities for her to exaggerate her evidence but she did not do that.
Many of the charges against the defendants came not from her allegations but from their own admissions to gardaí.
He asked the jury to imagine a situation where "so many sexual things were done to you that you yourself can't even remember some of them".
He said that the defendants seemed to have a misunderstanding of what constituted consent and their assertions that she "didn't scream, didn't shout" spoke to "rape myths".
He said that failure to offer resistance does not amount to consent and that a person does not consent if she permits or submits to an act because of the application of force.
He said the complainant's evidence was that she did not know how the men would react if she tried to run from the car or call gardaí using one of the men's phones.
Each of the four defendants told demonstrable lies during the course of numerous garda interviews and they later admitted to these lies, he said.
Lawyers for the five men handed in a number of testimonials to court.
Counsel for Umbelino said his client had limited English and suffered from a muscular disorder.
Lawyers for Ferreira Filho, Da Rocha, Nikolaou, told the court their clients accepted the jury verdict; were remorseful; and offered their apologies to the woman.
All five men were remanded in custody and will be sentenced on Thursday afternoon.
---
HELPLINES
If you have been affected by any of the issues raised in this report, here are details from organisations that offer advice and support.
Dublin Rape Crisis Centre
Web: www.drcc.ie
Helpline: 1800 77 88 88
Phone: 01 661 4911
Email: info@rcc.ie
One in Four
Web: www.oneinfour.ie
Phone: 01 662 4070
Email: info@oneinfour.org