A woman who carried out a campaign of harassment against former TD Jonathan O'Brien rang or texted him over 5,500 times, regularly sending him over 100 text messages a day, a court has heard.
Cork Circuit Criminal Court also heard that 42-year-old Sonya Egan, of Lios Cara, Killeens, Blarney, Co Cork, had falsely claimed on Facebook that the former Cork North Central Sinn Féin TD was bullying her, had caused her to lose her baby, and that he had driven her to suicide.
The court heard that Egan did this while also messaging him privately to say she loved him and that she "would drop all the claims against him if he gave into his feelings for her".
In February, Egan pleaded guilty to a charge of harassing Mr O'Brien contrary to Section 10(1) and (6) of the Non-Fatal Offences Against the Person Act at various locations on dates between 17 January, 2018 and 9 January, 2019.
She also pleaded guilty to harassing Laura O'Connell at various locations on dates between 8 April, 2018 and 26 June, 2019.
She was due to be sentenced today but it was adjourned until 22 June so that Judge Helen Boyle could read Mr O'Brien's victim impact statement and a report on Egan from a forensic psychologist.
Earlier, prosecuting barrister Donal O'Sullivan told Judge Boyle that Mr O'Brien was not in court today but would like the judge to read his victim impact statement.
At Mr O'Sullivan's request, investigating garda sergeant John Sheehy outlined the background to the case telling the court that Mr O'Brien made a formal complaint to them about the harassment in November 2018.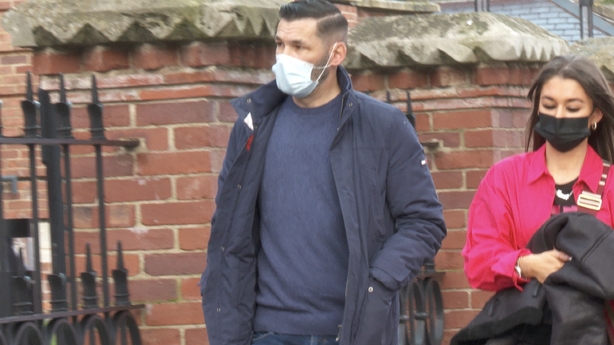 He told them he first became aware of Egan in April-May 2017 when she began to make a protected disclosure of a conspiracy to cover up alleged abuse of her by members of gardaí.
He said that after the married mother-of-three became a party member he offered her moral support as she felt overwhelmed by the alleged abuse done to her.
But in December 2017, she began sending him suggestive comments that made him uneasy, claiming she had feelings for him that were beyond friendship.
Sgt Sheehy said that Mr O'Brien then began receiving numerous emails and messages from her including from fake accounts, one of them purporting to belong to Jeremy Corbyn, the then leader of the British Labour party, claiming to be her father.
He believed she contacted him using over 20 different profiles and even claimed to be a personal friend of his deceased father, who had died seven years earlier.
She turned up at his place of work at Leinster House demanding to speak to him and publicly posted on Facebook a number of times that she had taken an overdose and it was his fault.
She also falsely claimed online that she was pregnant and lost her baby due to his bullying and that of Sinn Féin, and also claimed she had a sexual relationship with him and that he was the father of her miscarried baby, all of which was untrue.
When publicly posting about him bullying her, she would then message him privately saying she would drop all her allegations against him if he just gave into his feelings for her.
After he made his official complaint to gardaí, Mr O'Brien said Egan called him a rat, sending him pictures of a rat and publicly posting that "you don't rat on a republican".
Sgt Sheehy said when Egan was arrested they found 16 active online accounts, nine of which were fake, four were personal and two were in the names of real people - Jeremy Corbyn, the then leader of the Labour Party claiming that he was her real father, and Mary McKernan, the sister of Gerry Conlon in Belfast, claiming she was her aunt.
He said that after she was arrested, Egan began making multiple criminal statements of complaint against Mr O'Brien and Ms O'Connell, these, he said, "were consistent with complete fabrication".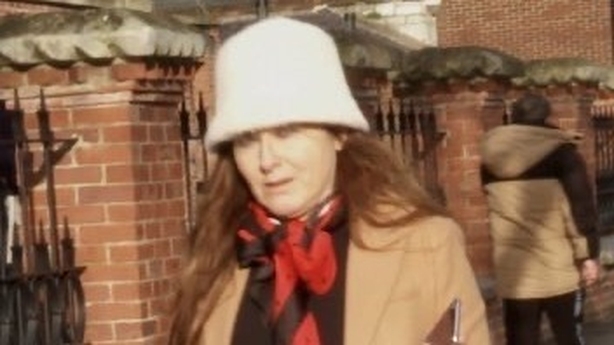 Both parties took out a civil injunction on 22 March 2019 to prevent her from uttering further defamatory comments against them, and to cease all contact with them.
Egan then began issuing Circuit Court and High Court summons against them, which caused even more stress to them, he said.
Sgt Sheehy told the court that after she pleaded guilty to the two charges in February, Egan then emailed a large number of people including the Taoiseach, the Tánaiste, and the Minister for Justice, as well as the Garda Commissioner, saying she had pleaded guilty to protect someone else.
Ms O'Connell, in her victim impact statement, told the court that she had met Egan in October 2018 at a community meeting where Egan "made a beeline for her" and claimed she was a barrister and met Ms O'Connell for coffee on Washington Street wearing a white collar and barrister's gown.
However, Egan went on to claim that Ms O'Connell breached her trust and she began to harass her by bombarding her with emails and Facebook communications about her.
Similar to Mr O'Brien, Egan publicly claimed on Facebook that she was going to kill herself due to alleged bullying.
When Ms O'Connell contacted Sinn Féin after becoming aware of the harassment of Mr O'Brien, Egan began to harass her more intensively.
Ms O'Connell told the court that at 43 years of age, she is a broken woman and on her knees from Sonya Egan.
We need your consent to load this rte-player contentWe use rte-player to manage extra content that can set cookies on your device and collect data about your activity. Please review their details and accept them to load the content.Manage Preferences
She said she has been left with a €26,000 legal bill and now feels it best if she moves out of Cork or Ireland for her own sanity.
"Due to the social media content caused by Sonya Egan, the bullying, the looks, the gossip, the confrontations, the accusations, the remarks, the rejections have led to both myself and my son to step away from all local activities and involvements but now I feel it best I move out of Cork, maybe Ireland for my own sanity. I am being forced to leave Ireland, just to get away from it all," she said.
Ms O'Connell added: "She has mentally broken me, set me back in my health, impoverished me to the point where I now have to engage with insolvency services and defend an execution order for the exorbitant legal bill I now have to try and pay."
Judge Helen Boyle said she wanted to read Mr O'Brien's victim impact statement and the forensic psychologist's report before sentencing.
She said: "In truth there is a lot to consider and I will put sentencing back to the June sessions."
Sentencing in the case was then adjourned until 22 June.
Egan undertook under oath to have no contact with the injured parties or third parties about them and return to the court to be sentenced on 22 June.