A 70-year-old man who was catastrophically injured three years ago after he was knocked down by a drunk driver while on holidays in Malta has settled his High Court action for just over €3 million.
David Cooley from Youghal in Co Cork, was struck by a car on the first night of his holiday in April 2019.
He suffered multiple fractures and a severe brain injury, which means he requires round-the-clock care and has had to remain in hospital ever since.
His solicitor Dan Wall criticised the way the case was handled by Maltese authorities. He said the driver of the car was five times over the limit and no prosecution has taken place yet.
Mr Wall said the case raised serious questions as there had been no contact from the Maltese authorities since his client left in an air ambulance in 2019.
He described the denial of liability in the case as "appalling".
The case against a Maltese insurance company was taken under an EU directive. Because Maltese law does not allow compensation for general damages for pain and suffering, only medical expenses and the cost of care could be claimed.
Mr Wall said €600,000 in hospital costs had not been recovered.
The High Court heard Mr Cooley had just arrived in Malta with his wife and two friends when he was struck by a drunk driver while crossing the road.
He suffered catastrophic injuries and remains in a community hospital.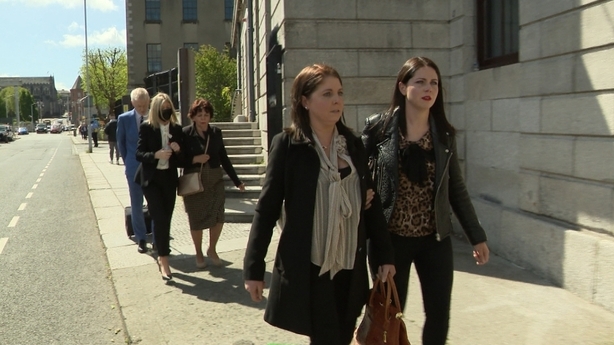 Barrister Tom Creed told Mr Justice Paul Coffey that Mr Cooley spent more than a year in the National Rehabilitation Hospital.
He suffered greatly from not being allowed to have family visits during Covid-19 restrictions. Mr Creed said the priority was for Mr Cooley to be able to go home.
The settlement figure was largely made up of care costs because damages have to be assessed in accordance with the laws of the country in which the accident occurred. Maltese law does not allow for general damages, Mr Creed said.
Mr Justice Coffey approved the settlement and offered his well wishes to Mr Cooley's wife and three adult daughters, who were in court.
Mr Wall said the case was taken under an EU directive. He said there is no compensation for pain and suffering.
He said the case raised serious questions about the civil and criminal justice system in Malta in the context of it being an EU member state.
Mr Wall added that today's settlement would allow Mr Cooley to go back home to his family.