The mother of a young woman who was beaten to death by her former partner almost two years ago has said her family are broken by the thought of the evil she suffered in her final hours.
Claire Lott was praised by the judge at the Central Criminal Court for trying to revive and comfort her daughter Nadine as she lay severely injured in her apartment in December 2019.
Daniel Murtagh, 34, from Bawnogue in Clondalkin was given the mandatory life sentence for murder this morning.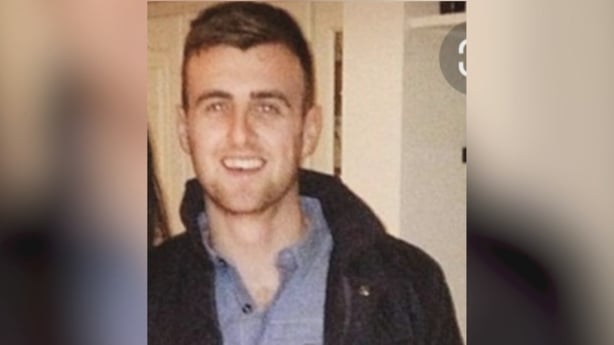 He was found guilty of murdering 30-year-old Nadine Lott at her apartment in Arklow in Co Wicklow in 2019.
The jury rejected Murtagh's claim that he was too intoxicated to form the intent to murder his former partner on 14 December 2019.
Ms Lott had enjoyed a day with her family on 13 December 2019.
But in the early hours of the following morning, Daniel Murtagh, from whom she had split three years previously, brutally beat her causing injuries to her head, neck and face.
She died from her injuries three days later.
A neighbour witnessed the assault and called emergency services.
Nadine's mother Claire arrived shortly afterwards. She told the court, her baby was "beyond recognition" and all she could do was try to give her comfort.
She also tried to resuscitate her daughter until emergency services arrived.
Mr Justice Michael McGrath paid tribute to Claire Lott's courage and love and said the evidence of those at the scene and in the hospital was testament to the terror, evil and brutality Nadine had been subjected to.
Nadine's family said the trial process had added fresh grief and while they were thankful for the support they had received, nothing could ever truly provide justice for their loss.
In her victim impact statement, Claire Lott said: "Life without Nadine is cruel, empty, to have to carry on without her every minute of every day is a struggle.
"The never-ending pain, tangible emptiness, constant flashbacks are now part of an existence for us – Nadine's adoring family.
"We live in a never-ending nightmare that has no waking up time.
"We are haunted by Nadine's terror, fear, panic, cries on that night during the prolonged evil attack.
"The effect on our family now sees traumatic counselling replace hobbies, night terrors and sleepless nights replace sleep, life replaced with existence.
"The horrific evilness has changed all of us, our bubbliness and laughter are gone."
Around two weeks before the killing, Ms Lott had told Murtagh not to threaten her and had told him she wanted to make it clear that nothing was ever going to happen between them again.
Murtagh initially told gardaí he could not remember what had happened.
In a subsequent interview, he said he had given her "a few slaps" and claimed it was the first time he had ever hit her.
In a tweet, the Minister for Justice said: "The murder of Nadine Lott was an act of pure evil which took a beautiful woman from her friends and family. Violence against women is a scourge on our society. Please seek help if you are a victim. We need to do more to help victims and get tough on perpetrators - and we will."