Six people - three Kinahan gang members and their former wives and partners have been sentenced at the Special Criminal Court - five for money laundering for the gang and one for helping the gang in the attempted murder of a rival hutch gangster.
Declan Brady, of The Park, Wolstan Abbey, Celbridge, Co Kildare, James Walsh from Wheatfield Avenue, Clondalkin, and David Duffy of Greenfort Lawns also in Clondalkin were all sent to prison.
Brady and Walsh's former partners - Deirdre Brady, The Bailey, Castlefarm, Naas, Co Kildare, Erica Lukacs with an address at Lakelands, Naas, Co Kildare, and Lisa O'Hara of Wheatfield Avenue Clondalkin - were all given suspended sentences.
Declan Brady and Walsh were laundering hundreds of thousands of euro for the gang .
Brady involved his wife Deirdre Brady and girlfriend Erica Lukacs and laundered over €1.3 million through multiple and single accounts.
Deirdre Brady paid €3,000 a month to a Spanish mortgage account for a property in Cala Dor, Majorca, and over €140,000 over four years to the Spanish account of Thomas Kavanagh, the man gardaí say was the second highest member of the Kinahan crime gang.
He is currently in custody in the UK awaiting sentencing
The Bradys also paid €66,301 to the Druids Glenn Hotel for the wedding of a family member, €27,265 of which was paid in cash for bar and room bills.
Deirdre Brady also, "unbeknownst to herself" paid the rent through one of her accounts on a rented property her husband shared with his girlfriend.
Lukacs had cash in the house Declan Brady paid the rent on and laundered almost €200,000.
Walsh and his former girlfriend Lisa O'Hara also laundered over €200,000 for the gang, but O'Hara did not
know where the money was coming from and thought Walsh worked like she does.
Mr Justice Tony Hunt accepted that none of the women were involved with the Kinahan gang and would not have been before the court but for their relationships with the men.
We need your consent to load this rte-player contentWe use rte-player to manage extra content that can set cookies on your device and collect data about your activity. Please review their details and accept them to load the content.Manage Preferences
However, he said Deirdre Brady and Lukacs should have known or suspected the "disconnect" between Declan Brady's activities and the money they had.
Declan Brady was a senior figure in the Kinahan Organised Crime Group has been jailed for an additional seven years and three months, on top of the 11-and-half year sentence for firearms offences he is currently serving.
Walsh, who was also caught with him at the Kinahan Organised Crime Group's arms depot and is serving a sentence for firearms offences, got an additional four years and nine months.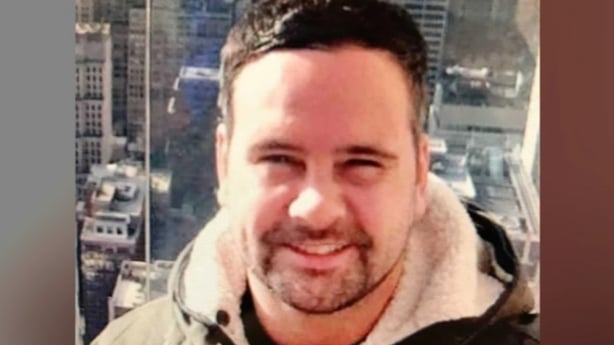 The third Kinahan gangster, David Duffy, was jailed for five years in a separate case after he admitted helping the gang in its attempt to murder rival Hutch gangster James 'Mago' Gately.
Estonian hitman Imre Arakas had been brought in to shoot Gately.
Deirdre Brady and Lukacs were each given a three year suspended sentence today and walked free.
O'Hara was given a two year suspended sentence.
She is employed and her employer knows what happened and will keep her on. She also looks after a young child and wrote a letter to the court saying she realises she should have known better.
Mr Justice Hunt said the judges did not see the logic of jailing her in this case.