A 21-year-old man, who killed a "trusting, gentle and vulnerable" pensioner when he set fire to his home in Co
Monaghan five years ago, has been jailed for eight years.
Aaron McDonagh, of no fixed abode, pleaded guilty at the Central Criminal Court to the manslaughter of Gerry Marron and to committing arson to the 61-year-old's home at St Macartan's Villas, Carrickmacross on 21 March 2016.
Mr Justice Michael White said Mr Marron died in horrific circumstances.
Mr Marron lived alone in his home in Carrickmacross but was "open to exploitation".
He was being harassed and intimidated in his own home and his family were concerned for his safety.
He had worked in construction but suffered a stroke and was diagnosed with an acquired brain injury from which he never recovered.
A gifted tradesman, he kept his home very clean, but McDonagh was among a group of youths who had been taking advantage of him and drinking in his home.
Mr Marron's family were so concerned that they intervened with McDonagh and there had been an incident two weeks earlier between McDonagh and the Marron family that led to a minor assault on a family member.
McDonagh and other youths continued in spite of being told not to by the family and were in Mr Marron's house drinking lager and eating Chinese takeaway the evening before the pensioner died.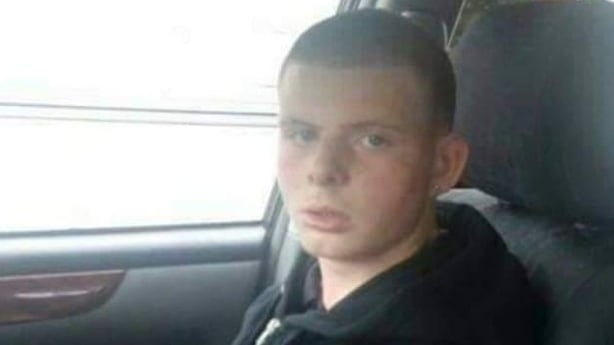 Later that same evening, the then 16-year-old, who has 11 previous convictions for possession of knives, burglary, theft, handling stolen property and trespass, went to nearby houses looking for a lighter.
McDonagh set Mr Marron's house on fire in the early hours of 21 March.
Neighbours, gardaí and paramedics were unable to rescue him.
The heat was so intense it melted the television, the fridge, lampshades, the plastic on a music system and destroyed family photographs and other memories.
It emerged during the Garda investigation that there was an extensive history between McDonagh and Mr Marron.
When gardaí searched the halting site where McDonagh lived at the time they found several items from Mr
Marron's home, including the key to his medicine cabinet
McDonagh was living in a caravan, sometimes with up to 11 other people, and the court heard his childhood comprised of traumatic experiences, adverse child rearing, neglect, parental criminality, peer rejection, poor academic performance, substance abuse, poverty and food scarcity.
McDonagh, who has an intellectual disability, wrote a letter to the Marron family expressing his sorrow for what he had done. He said he could not make up for what had happened and hoped one day the family would forgive him.
Mr Justice White said a very nasty aspect of the case was the exploitation of a vulnerable man in spite of being warned, but said McDonagh was a child at the time
He sentenced McDonagh to nine years in prison with the final year suspended.