Beaumont Hospital in Dublin has gone to the High Court to seek injunctions against former journalist Gemma O'Doherty over three videos it claims are "clearly defamatory".
The videos, posted on the internet, include a claim that the hospital is a "death camp".
Lawyers for the hospital told the court that the videos, which were posted last week, show Ms O'Doherty making a series of untrue claims, including allegations that the staff are being "forced" to take the "experimental Covid-19 injection" which Ms O'Doherty claims has "killed hundreds of thousands".
In a sworn document, Beaumont's CEO Ian Carter says the videos are damaging to the hospital and upsetting to staff.
He said they were concerned that some patients, especially those who are vulnerable, might be influenced not to avail of healthcare at the hospital.
The hospital wants the videos removed and wants to prevent any republication.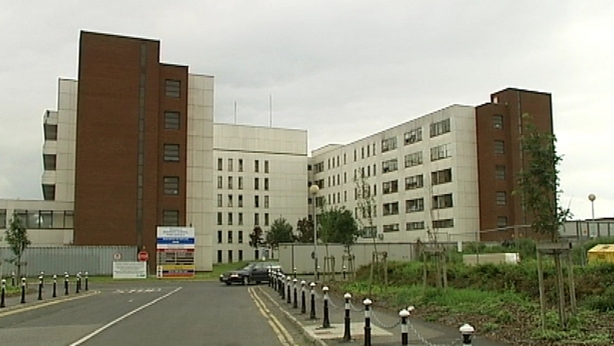 Mr Justice Senan Allen gave lawyers for the hospital permission to bring the application for injunctions at short notice to Ms O'Doherty.
He adjourned the matter until Friday to give Ms O'Doherty time to respond.
Beaumont says the videos, as well as being defamatory, also contain what it describes as disparaging references to named members of its staff, who are described by Ms O'Doherty as "psychopaths", and what it says are wildly inaccurate descriptions of the hospital.
In his affidavit, Mr Carter said Ms O'Doherty had also alleged that management, senior consultants, nurses, doctors and everyone involved in providing the vaccines had "blood on their hands".
She had also falsely alleged that staff were forced to get the vaccine and were demoted, ostracised, harassed and stalked if they did not.
Mr Carter stated that "for the avoidance of any doubt", this was untrue. He noted that all vaccinations were undertaken on a voluntary and consented basis, and any adverse reactions were reported to the relevant authorities.
More than 32,000 vaccines had been administered to patients and staff and no instances of blood clots had been identified, he said.
He said Beaumont was a major academic teaching hospital with a strong commitment and track record in innovation in patient care, contrary to Ms O'Doherty's claims that it was "totally dysfunctional" and "unfit for purpose".