A spectator at a golf tournament who was knocked unconscious by a golf ball has lost his claim for damages at the High Court.
Colm Campbell, from Donegal had sued the golf club, the organisers of the competition and the golfer who struck the shot.
But the High Court found he was responsible for his own safety.
The 65-year-old was watching the West of Ireland Amateur Golf Championship at Rosses Point Golf Club in County Sligo on 28 March 2016.
He and his friends were standing at a vantage point near the 11th hole where elite amateur golfer Kevin Le Blanc was playing his second shot.
Mr Campbell admitted to the court that they were talking at the time and were not watching when Mr LeBlanc hit the ball. He was hit on the head by the ball and knocked unconscious.
He claimed the golfer had hit a wayward shot and should have shouted "fore" to warn spectators.
He sued Mr Le Blanc, who was 17 at the time, the golf course and the organisers the Golfing Union of Ireland now part of Golf Ireland, who all denied the claims.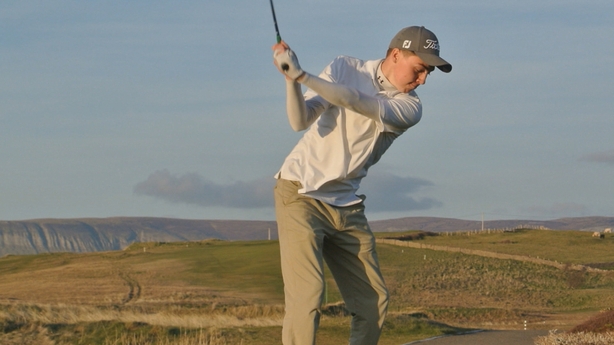 Ms Justice Bronagh O'Hanlon in her ruling, said Mr Campbell had attended the event over many years and had picked what he believed to be a good vantage point. But she said of particular note was that he was not paying attention at all when the incident occurred.
She said she was exceptionally impressed by the evidence of Mr Le Blanc, who was a highly experienced elite amateur golfer who later turned professional for a short time.
She said he had done everything correctly and the evidence of the tournament referee was that his shot was not a wayward shot.
All spectators at the tournament were deemed to be knowledgeable about the game of golf and would be reasonably expected to take care of their own safety accordingly.
She said there was no evidential basis for a finding of negligence against the golf club or the tournament organisers.
The judge said this was an amateur sport, even though it was being played at an elite amateur level. Mr Campbell was a recreational user responsible to a huge extent, as matters played out, for his own safety.
Costs were awarded against Mr Campbell, but a stay was put on the costs order to allow for a decision on whether or not there will be an appeal.
Lawyers for Mr Campbell said they would definitely be appealing.