The Minister for Health has created a form of widespread civil detention which is unprecedented in this country and is not being operated in accordance with the constitution, lawyers for a woman challenging her detention in hotel quarantine have told the High Court.
They said the law had inadvertently created detention but the protections that ought to be there under the constitution were not in place.
Charlotte Heyns, 52, from South Africa has previously had Covid-19 and has also had one dose of the AstraZeneca vaccine.
She lives here but flew back to South Africa for medical assessment as she developed cardiac issues after recovering from the virus.
Her lawyers previously told the court she was suffering from high blood pressure and was stressed at having to isolate in a hotel room with a heart monitor.
Senior Counsel Conor Power said Ms Heyns took Covid-19 very seriously and wanted to self-isolate at home.
He said she was not challenging the concept of mandatory hotel quarantine. And the fact that it was necessary in the exceptional circumstances of the global pandemic was not in dispute.
But he said the fact that it amounted to detention, was not adequately catered for in the procedures that had been adopted by the State.
Mr Power said the applicants had to pay for quarantine. And there was no individual assessment of their risk of infectiousness by a medically qualified person.
He said a person could only appeal against their detention when they had already entered quarantine, but there was no acknowledgement by the reviewers that they were dealing with someone who was in detention.
Mr Power said the reviewer was not able to take into account a person's full medical circumstances including their vaccination status. And there was no evidence that someone in quarantine was told they could have an oral hearing of their appeal against detention or that they could have access to legal advice.
He also told the court that the requirement to have a negative test on day 10 of hotel quarantine before being released was based on advice from the European Centre for Disease Prevention and Control (ECDC), issued in January.
But Mr Power said the advice had been updated since then, recommending a negative test carried out between five and seven days could be sufficient. Such a reduction in time would be significant for someone in quarantine, he added.
He said the minister should be reacting to the latest public health advice.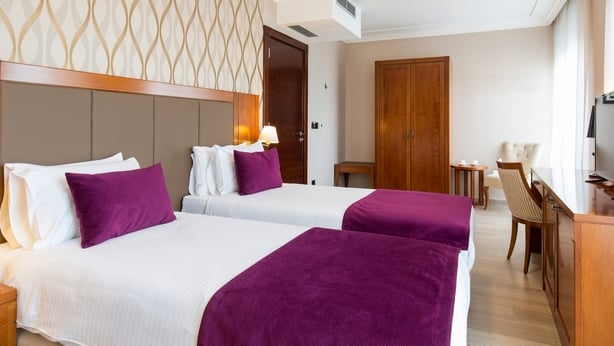 The director of the Health Protection Surveillance Centre told the hearing that public health authorities in Ireland were most worried about the variant of Covid-19 that first originated in South Africa.
Dr Darina O'Flanagan, who is also an adviser to the National Public Health Emergency Team, said the last thing she wanted was that in the summer there would be huge outbreaks of the South African variant here, against which vaccines would not work.
She said there was a heightened risk of infection from people coming in from countries where there were variants of concern.
Dr O'Flanagan said current vaccines do not work as well against the South African and Brazilian variants, and it was really important to make sure they do not get a foothold in the country.
Of the 46 cases of the South African variant already identified here, she said they had only been able to identify foreign travel as a factor in a proportion of them. This was worrying as it implied some people had come in and spread it unknowingly. She said Ireland had to be "so careful" about importing this variant.
In relation to whether someone who had previously been infected with Covid-19 had immunity against reinfection she said that was currently under consideration by NPHET. But she said the amount of antibodies people had following an infection was "highly variable".
Dr O'Flanagan said NPHET did not always folllow the advice of the ECDC. She said it took account of the advice but every member state had to take their own public health advice.
She said there was different advice in relation to the duration of quarantine but she said NPHET decided that where there was particular concern about variants of concern, people would not be allowed to leave quarantine unless they had a negative test at day 10. The risk of someone being positive for Covid-19 was so much higher if they were coming from a designated state, she said.
Dr O'Flanagan said people who had previously had Covid-19 could be reinfected with variants of concern. She pointed to a report that NPHET received two days ago from another EU country which had an outbreak of the South African variant in a nursing home where everyone had been fully vaccinated. This was a major concern, she said.
She added that there was a marked reduction in the efficacy of the AstraZeneca vaccine against the South African variant and that was the one she was most worried about.
In public health you had to act sooner rather than later, she said. And the last thing she wanted to happen was that in the summer, Ireland would suddenly have huge outbreaks of the South African variant against which vaccines would not work.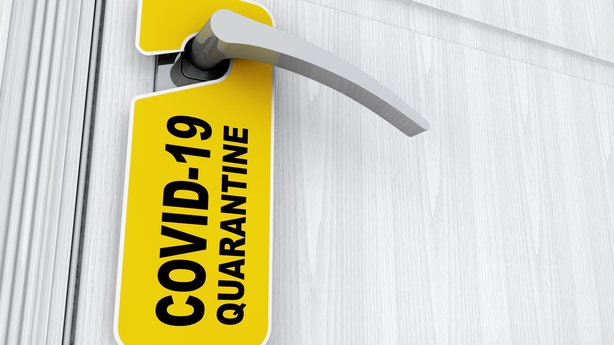 Meanwhile, a second woman who had challenged the legality of her detention is to be released from hotel quarantine as she has been fully vaccinated against Covid-19.
Last night the Minister for Health said people who had been fully vaccinated would no longer be subject to mandatory hotel quarantine.
The challenge by healthcare assistant, Philomena Meredith, was due to be heard this afternoon.
But Senior Counsel Michael Cush, for the State, told the court that he expected Ms Meredith to be released as soon as the regulations exempting vaccinated people, were finalised by the Minister for Health and as soon as they had proof of her vaccination status.
Ms Meredith had travelled back from Dubai where she had been visiting her daughter.