A 32-year-old man has gone on trial for the murder of Daithi Douglas who was shot dead over four and a half years ago in Dublin, as part of the ongoing Hutch-Kinahan feud.
Lee Canavan with an address at Edenbrook, Rathfarnham, in Dublin has pleaded not guilty.
The Special Criminal Court was told today that it is the prosecution's case that Canavan was the gunman who shot Daithi Douglas six times.
The trial is expected to last four weeks.
Daithi Douglas was shot dead at his partner's shop 'Shoestown' in Dublin on 1 July 2016 as part of the ongoing Hutch-Kinahan feud.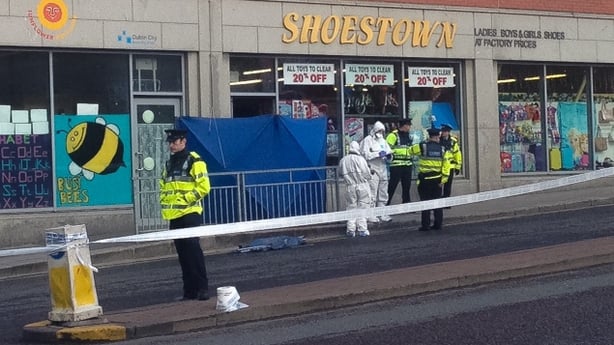 A gunman walked in and shot the 55-year-old six times as he took a meal break at the counter.
The murder weapon was left at his head with the hammer cocked.
Mr Douglas' daughter rushed to his aid, but he was pronounced dead in hospital within the hour.
The prosecution told the special criminal court that Mr Canavan "is the person who literally pulled the trigger."
Senior Counsel Sean Gillane said in his opening statement that four cars and their occupants acted in concert in the planning and prosecution of the murder.
Mr Canavan, he said, was forensically linked to two of those cars, a Fiesta and the Mercedes which was used to bring him to and from the murder.
He was, he said, also identified on CCTV thoughout the course of the day, was with the others involved at a restaurant after the murder, and was linked to the destruction of one of those cars three days later.
The prosecution also told the court that it will be able to infer that Mr Canavan acted with the others in a carefully and meticulously planned assassination, with a variety of roles assigned, and tasks allocated to ensure Daithi Douglas would meet his death the way he did.
We need your consent to load this rte-player contentWe use rte-player to manage extra content that can set cookies on your device and collect data about your activity. Please review their details and accept them to load the content.Manage Preferences