A man has gone on trial accused of murdering his 61-year-old mother-in-law in Dublin.
The trial of 34-year-old Kieran Greene has heard that Patricia O'Connor's body was dismembered and found in nine different locations in the Dublin mountains in June 2017.
Mr Greene denies murdering Mrs O'Connor, the mother of his then partner, Louise O'Connor on 29 May 2017 at a house in Mountainview Park in Rathfarnham.
Mrs O'Connor's daughter, Louise, granddaughter, Stephanie, and Stephanie's father, Keith Johnston all deny charges of impeding the apprehension or prosecution of Mr Greene.
Louise O'Connor denies agreeing to Stephanie disguising herself as Patricia O'Connor to conceal the fact that her grandmother was dead.
Stephanie O'Connor denies a charge of disguising herself as her grandmother, knowing or believing that she had already been murdered.
Keith Johnston has pleaded not guilty to helping Mr Greene buy various implements to help conceal Mrs O'Connor's remains and he also denies refurbishing the bathroom in the house to conceal any evidence relating to the murder.
Prosecuting counsel Roisin Lacey told the jurors that Patricia O'Connor lived with her husband, Gus, their daughter Louise, Louise's partner, Kieran Greene, their three young children and Louise's two children with Keith Johnston in a modest four bedroom house in Rathfarnham.
Ms Lacey said the living conditions were quite cramped - which did not lead to a happy environment. Tensions were high, she said; it was stressful and there were interpersonal conflicts.
Ms Lacey said Mrs O'Connor was reported missing on 1 June 2017 when her husband Gus O'Connor and son, Richard, told gardaí at Rathfarnham that she had been missing since 29 May 2017.
Between 10 June and 14 June, 15 different body parts were found at nine locations over an area of 30km in the Dublin mountains, first by members of the public and then by gardaí.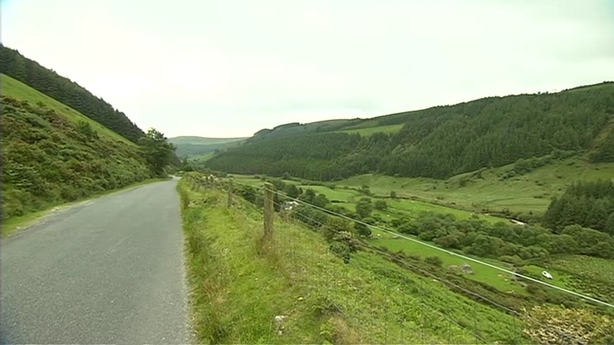 The remains turned out to be those of Patricia O'Connor, but in the early stages of the investigation, the body parts were identified as belonging to a man in his 20s.
While the body parts were still being discovered, Kieran Greene went to Rathfarnham Garda Station and told gardaí he had killed his mother-in-law.
He said there had been a dispute in the bathroom of the house; Mrs O'Connor had hit him with a hurley.
He said he hit her a few times and she fell. He said he put her body in the boot of her own car and drove up the mountains. He said no one else was involved or was aware of what had happened.
But because gardaí believed the body parts recovered were those of a young man, Mr Greene was not arrested and left the station in an emotional state, the court was told.
The next day he returned to the station and told gardaí he had taken Mrs O'Connor's body initially to Wexford where he had buried her in a shallow grave.
He said he had dug her up on 9 June, dismembered her, put her body parts in plastic bags and strewn them from the car in the Dublin mountains. Again, he said he had done this without any assistance.
He was arrested after bringing gardaí to Wexford to show them the shallow grave and after it became clear the body parts discovered were those of a woman.
In interviews after his arrest, he said there had been a row over a cat, Mrs O'Connor had stormed out of the house and had come back around midnight.
He said she came into the bathroom and struck him a number of times with a hurley. He said he disarmed her, struck her and she fell.
He said he also fell, blacked out and could not remember much more until he came to and found blood everywhere.
A post-mortem examination revealed Mrs O'Connor had been struck a minimum of three blows with a solid implement and had died of blunt force trauma to the head.
Prosecution alleges 'a ruse'
Ms Lacey said Mrs O'Connor was last seen on CCTV going into her house just after half past six on 29 May 2017. She said the prosecution case was that Kieran Greene murdered her at some point after that.
She said CCTV also showed someone leaving the front of the house after 9:30pm that night, wearing a jacket with a hood, concealing their head and face, and carrying a suitcase.
Around half an hour later, a woman entered the house from the rear, carrying a coat and a suitcase. Ms Lacey said it was the prosecution case that this woman was Stephanie O'Connor, Mrs O'Connor's granddaughter.
She said the prosecution case was that this was a ruse planned by Louise and Stephanie to pretend that Mrs O'Connor had stormed out of the house carrying a suitcase to cover up the fact that she had been killed by Mr Greene.
The prosecution alleges that Stephanie O'Connor's father, Keith Johnston, was with Kieran Green on 9 June 2017 when items including axes, hacksaws and blades were bought in a number of DIY stores.
Ms Lacey said at this time, Mrs O'Connor was lying in a shallow grave and Mr Johnston was aware of this. The prosecution also alleges he replaced tiles and regrouted others and repainted a wall in the bathroom.
Mr Greene later told gardaí that it was Mrs O'Connor's husband, Gus, who had killed her with a crowbar, after Mrs O'Connor had attacked Mr Greene with a hurley.
He said Mr O'Connor told him "I'm defending you so you can take the rap for it".
He said Louise O'Connor was aware of what happened and he said Mr Johnston travelled to Wexford with him, dismembered the body, directed him through the Dublin mountains and disposed of the tools.
He claimed he had been persuaded to take the blame but had been set up by the others.
The trial is expected to take five to seven weeks.