A 52-year-old man has been sentenced to 11-and-a-half years in prison for managing and running an arms storage and supply facility for the Kinahan crime gang.
Declan Brady, from The Park, Wolstan Abbey, Celbridge, Co Kildare, pleaded guilty to firearms charges at the Special Criminal Court.
Known as 'Mr Nobody', Brady "supervised and was in overall charge" of an "arsenal" of 17 firearms and thousands of rounds of ammunition.
Mr Justice Paul Coffey said Brady was working to support organised crime of the most serious nature.
He suspended the final year-and-a half of the sentence.
Three other men have already been jailed in connection with the firearms seizure.
Gardaí investigating the ongoing Hutch-Kinahan feud raided an industrial unit at the Greenogue Business Park in Rathcoole in Co Dublin on 24 January 2017.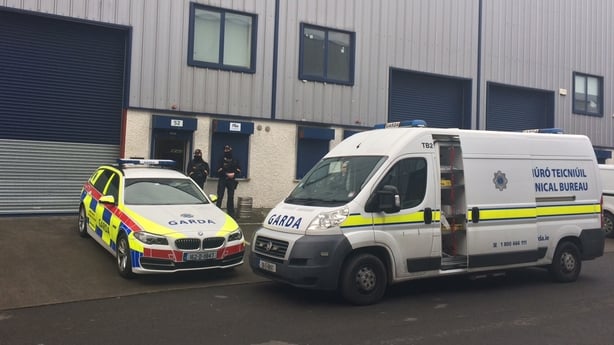 Officers from the Drugs and Organised Crime Bureau discovered 15 lethal firearms and more than 4,000 rounds of ammunition.
These included nine revolvers, including Magnum and a Smith & Wesson model.
There were four semi-automatic pistols, including a Baretta, an Ingram sub-machine gun, a VZ assault rifle and five magazines for various calibre of bullets.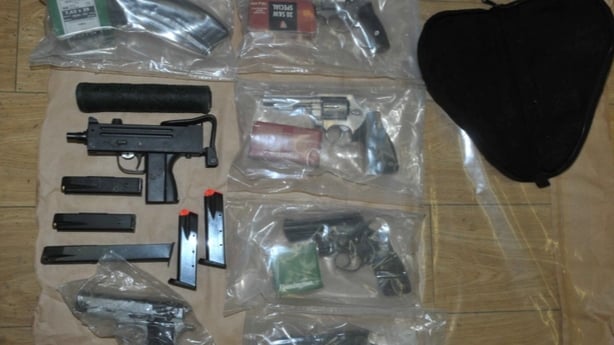 Brady was one of four men arrested in connection with the arms seizure.
He was to all intents and purposes a respectable family man working as a truck driver.
However, Brady was the manager of the facility and the principal target of the garda operation and tasked by senior Kinahan gang members abroad to manage and run the arsenal of weapons in Ireland.
The facility operated as a fake logistics business, purporting to be a branch of a legitimate UK transport company, which does not have a branch here.
Mr Justice Coffey said the arsenal was assembled to support organised crime at the highest level.
Gardaí have described as significant the conviction of two senior and experienced criminals linked to the Kinahan gang.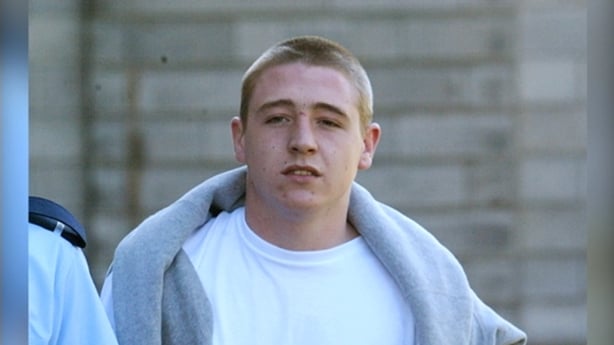 As well as Brady's conviction, Paul Beatty, from Eugene Street in Dublin 8, was jailed for seven-and-a-half years after he was caught with a loaded revolver.
Six other men, who have been convicted of offences related to the Kinahan gang, are also being sentenced at the Special Criminal Court today.