A 47-year-old man has been jailed for life for the murder of Irene White in Dundalk, Co Louth 14 years ago.
Niall Power, with an address at Gyles Quay, Riverstown, Dundalk, had pleaded guilty to the murder of the 43-year-old at her home at Ice House, Demesne Road, Dundalk.
Power is the second person to be jailed for the murder of the mother-of-three who was found dead at her home on 6 April 2005. Anthony Lambe, who carried out the killing, was previously jailed for life.
Power was described in court as "the middle man" in arranging the murder of Ms White and told gardaí he was repeatedly pressurised by another man who is not before the court to "sort her out".
We need your consent to load this rte-player contentWe use rte-player to manage extra content that can set cookies on your device and collect data about your activity. Please review their details and accept them to load the content.Manage Preferences
Irene White was stabbed multiple times in the kitchen of her Dundalk home in what was described by the judge as "an unspeakable crime".
Prosecuting counsel Sean Gillane told the court that at the time of her murder she had three children aged 17, six and four. She was separated from her husband.
On 6 April, 2005 she was found by her mother Maureen lying in a pool of blood on her kitchen floor. A post-mortem showed she had been stabbed 34 times.
A murder investigation began and a number of arrests were made but the investigation "ran into the sand", the court heard.
Then in 2011, after a second television reconstruction and a review of the case, a further line of inquiry was opened as a result of an anonymous phone call.
A woman contacted gardaí to say Anthony Lambe had admitted involvement in the murder.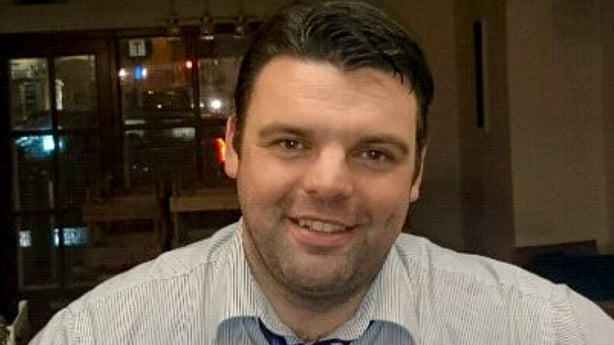 Thirty-five-year-old Lambe from Annadruman, Castleblayney, Co Monaghan later pleaded guilty to the murder and was jailed for life in 2018. He told gardaí he was paid by a man on behalf of another man to carry out the killing.
The Central Criminal Court heard that the day after Lambe was sentenced, Niall Power arrived at a garda station in Dundalk told gardaí: "I'm not going anywhere until I get this off my chest. I'm going to put my hands up, I'm going to ruin a lot of lives here."
He told gardaí he knew Ms White through another man, and was asked throughout 2003 and 2004 to "sort her out".
He understood this to mean he wanted her dead. The man repeated this and at one stage it got to the point where he would say it every day, the court heard.
He began to feel under pressure and mentioned it to Anthony Lambe, whom he knew through security work, that he had been told Irene "had to be done".
Lambe told him he could get it done for him. Power then reported back to the first man and described himself as the "middle man".
On the day of the murder Power was in the company of the first man when he got a call from Lambe to say "that job is done". He then told the first man it was done.
The garda investigation revealed phone analysis which supported this, the court was told.
When interviewed by gardaí, he said he was the middle man and did not pull out of the plan because it had gone too far and he was under pressure.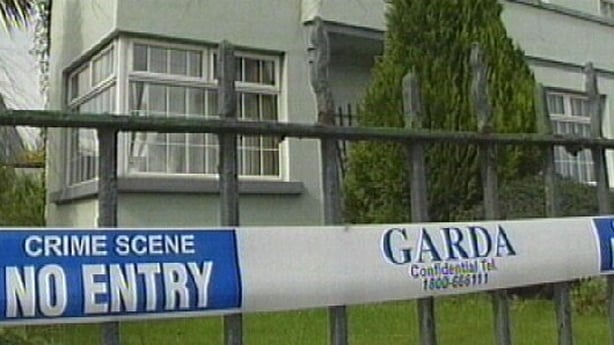 The other man would be on to him complaining that the job had not been done and he would convey this to Lambe. He accepted in his garda interviews that he was complicit in Ms White's murder.
He had introduced Lambe to the first man who said "so you are the man doing the job" and gave Lambe information about what time the kids would be gone to school, Mr Gillane said.
The court heard he had no previous convictions and gardaí agreed he was "visibly distressed" and genuinely contrite when he arrived at the garda station.
They agreed he said he had been put under considerable pressure to involve himself and was afraid to go to gardaí because he was afraid of the first man.
Mr Justice Michael White described it as an "unspeakable crime" and a great tragedy for the family of Irene White. He sentenced Power to the mandatory life sentence in jail.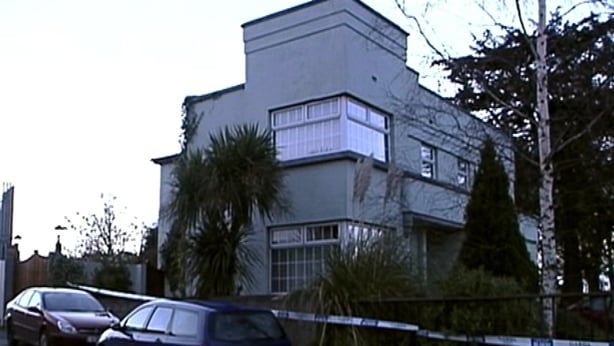 Sister of victim says Power was 'hiding in plain sight'
A victim impact statement read by prosecuting counsel on behalf of Ms White's sister, Anne Delcassian, addressed Niall Power directly saying his actions had impacted so many people.
She said he had been "hiding in plain sight" having deprived Ms White of a chance to watch her children grow up while he enjoyed his own family.
She said it took the conviction of an accomplice for him to come forward and he had been "hiding like a coward as we have searched for those responsible".
She said it was difficult to understand why a family man would organise the murder of a mother. 
She said her beautiful sister had been cruelly murdered and her mother had died shortly afterwards.
Ms Delcassian was too ill to attend court as she has terminal cancer and may only have weeks to live. She said it was her dying wish that Power and all those responsible be brought to justice.
In an emotional victim impact statement Irene White's daughter Jennifer McBride said this was the second opportunity she had to read out a statement and she was just as anxious and scared as before.
"This time around it is even harder than the first as the man who stands before the court, Niall Power, is not a stranger to our family but is in fact a person who was at one time a close family friend and would have not only been trusted but also welcomed into our home, not only by myself and my siblings but by our Mam.
"Because of this connection it brings a deeper level of pain and shock and hurt."
Delivering an emotional statement on behalf of her brother Damhan and sister Dairine she said "the 6th of April 2005 was a day filled with tremendous pain, sorrow, heartache and complete and utter devastation. It is a day that will haunt us for the rest of our lives."
She described seeing her mother for the last time when she dropped her to school that day and not knowing it would be the last time she would see her or see her siblings.
She described how after her mother's death her younger brother and sister were taken to live with their father who was separated from Ms White at the time. She had to wait until she was 18 before she able to resume their relationship.
She described the days after her mother's murder as a blur of pain, shock and disbelief as details emerged about her brutal murder. 
"To even think of the torture our gentle loving Mam had to endure in the last moments of her life will haunt us forever," she said.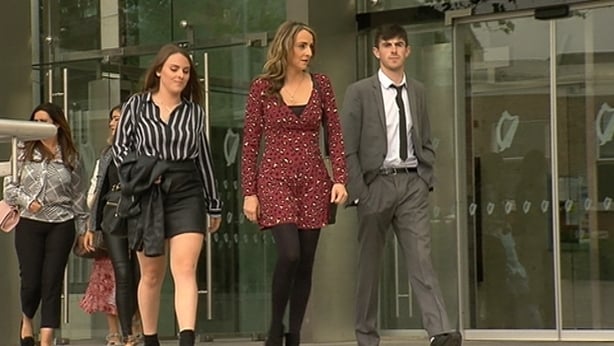 She described having to leave her home and live with her grandmother who died six months later. "Yet again, in the space of six months I found myself homeless and grieving".
She said the only thing that kept her going in those dark months was rebuilding her relationship with her siblings who were "the light at the end of the tunnel, they were all I had".
"I got to spend 17 treasured years with our Mam filled with memories throughout my childhood. Happy times shared with her. My younger siblings were robbed of those precious moments.
"It breaks my heart that they did not have the opportunity to receive or experience the same level of guidance and support and unconditional love that only a mother can give."
She broke down in tears a number of times as she described how her mother would be proud of her brother and sister who had grown into "bright, kind, independent young adults", adding: "I hope they know how extremely proud Mama would be of them and everything they have achieved in life so far."
"As we continue into 2019 hopefully we can get some answers as to why our beautiful Mam was taken from us.
"In April this year it would have been 14 years since we lost Mam. Years filled with pain, anxiety, bittersweet joys and so many other emotions. But through them all we remained hopeful that we would get justice."
"The impact of such a horrific event and everything that happened as a result after it will continue to traumatise us for the rest of our days. For each one of us we lost a vital piece of our hearts that day.
"Mam, we will always have our treasured memories together and as we move forward in our lives through all of our accomplishments and happy times we will carry you with us in our hearts and thoughts.
"Hopefully as we move forward we as a family can continue in the process of getting some sort of closure and you, Mam, may finally be able to rest in peace knowing that you will get the justice you deserve.
"You were such a kind and gentle soul. You are loved and remembered by so many people whose lives you touched. You will never be forgotten. We miss you as much today as the day you were taken from us."