A witness in the Tipperary murder trial denied asking someone if gardaí would be able to tell if there was a body in the boot of a car.
Mary Lowry is being cross-examined for a second day in the trial of Patrick Quirke of Breanshamore, Co Tipperary.
Mr Quirke has pleaded not guilty to the murder of Ms Lowry's boyfriend Bobby Ryan at an unknown location on a date between 3 June 2011 and 30 April 2013.
Mr Ryan's body was found in a disused tank on Ms Lowry's farm almost two years after he disappeared.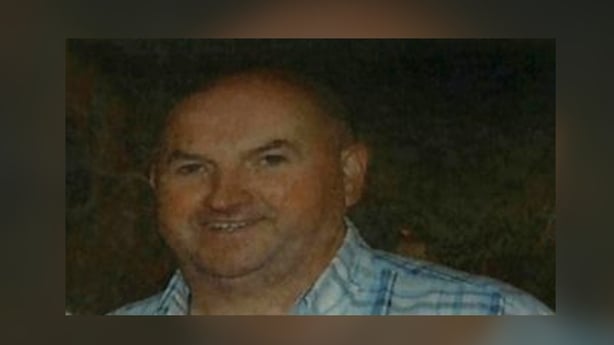 During cross-examination, defence counsel Bernard Condon said a witness told gardaí that Ms Lowry telephoned her "out of the blue" two days after Mr Ryan went missing and asked if gardaí would be able to tell "if there was a body in it".
The witness, Ann Stapleton who was Mr Ryan's sister-in-law, told gardaí she presumed Ms Lowry was referring to Mr Ryan's van which had been found at a wooded area on the day he disappeared.
Mr Condon said Ms Stapleton would also say that Mary Lowry had mentioned fingerprints and that Ms Stapleton had said that is what forensics are for. Ms Stapleton had confirmed her account of the conversation a second time when gardaí checked with her.
When questioned by gardaí, Ms Lowry said: "I never said anything to Ann Stapleton about a body in the boot of the car."
In the witness box today, Ms Lowry said: "I can't remember but it would be highly unlikely that I would say such a thing. Why would I say such a thing?"
We need your consent to load this rte-player contentWe use rte-player to manage extra content that can set cookies on your device and collect data about your activity. Please review their details and accept them to load the content.Manage Preferences
She also said she must have "subconsciously" been thinking of a wooded area when asked about driving towards Kilshane Woods where Mr Ryan's van was found on the day he went missing.
She said she had collected Mr Ryan's daughter, Michelle, from town and intended to drive to her home at Fawnagowan but missed the turn to her own house and drove on.
She added: "We were very distraught here. Bobby was missing ... Michelle was saying I think my dad is in the woods. I presume subconsciously I thought of a wood and I just kept driving. It was a like a bolt from the blue ... he had left my house at 6.30 that morning and all of a sudden he was missing I can't tell you what it was like ... I thought my bad luck had finished and now it seemed to be starting."
She said as they drove towards the woods they spotted Mr Ryan's van in the car park.
Ms Lowry denied being "coy" about telling the jury that Mr Ryan's son Robert had earlier called to her farm to inquire about his father. Mr Condon said she repeatedly "left this out of the sequence of events".
Ms Lowry said she had not mentioned having a conversation about Mr Ryan possibly being depressed or suicidal because she wanted to preserve his dignity.
She said she had mentioned to his son to check the lake because Mr Ryan had confided in her about a previous diagnosis of depression and suicidal thoughts. She said she could not remember if Robert Ryan had said to her "that's lies". She could not remember if she said "I don't know where he is, we didn't have a fight."
She could not remember if she was shaking or crying but said she was very worried and it was a traumatic time. She did not remember if she asked Robert Ryan for his phone number or if he had refused.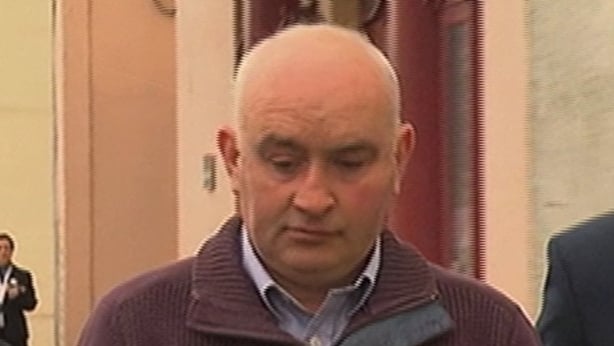 Mr Condon suggested she was carefully saying she could not remember so she could not be later accused of lying.
He also said she had told gardaí that she tried to contact Mr Ryan after hearing from his daughter that he was missing. However phone records show only one contact with Mr Ryan's phone at 10.30am that morning which was "considerably" before she had been contacted by his daughter.
Ms Lowry said: "I don't know but I'm telling the truth. I tried contacting him."
Earlier Mr Condon has suggested to Ms Lowry that her various garda statements were "replete with inconsistencies" about various matters.
Ms Lowry repeatedly told him she was "telling the truth, the whole truth".
Mr Condon pointed to what he said were differences in the account she had given of a disagreement she had with Mr Ryan while on a trip away the weekend before he went missing.
Ms Lowry had told the court the argument happened because she was disappointed he had spent time talking to another woman.
Mr Condon said in one of her statements she had told gardaí she was "raging" because he had danced with another woman.
Ms Lowry said she was telling the same story using different words and there was no inconsistency.
He also said she had given different accounts of her recollection of the time it took Mr Ryan to leave her house on the morning he disappeared.
Ms Lowry replied again that she was telling the truth, adding: "This is a murder trial, it is pretty serious. I am telling the truth and I want justice for Bobby Ryan."
Mr Condon said she needed to "conduct herself like a witness" adding "Mr Bowman (prosecuting counsel) is representing the people of Ireland, not you.
"Allow him to make whatever speeches he wants to the jury, not you."
Mr Condon asked if she was at times trying to mislead the jury. She replied: "I think the jury know I'm telling the truth.
"I have bared my soul in my statement. I have told everything in my whole life, some of it I am ashamed of but I have put everything in to try solve this case."