A witness has told the Central Criminal Court that a man now on trial for murder was overpowering and intimidating, and made constant demands for money.
Mary Lowry was giving evidence in the trial of Patrick Quirke, of Breanshamore, Co Tipperary, who has pleaded not guilty to the murder of Bobby Ryan at an unknown location on a date between 3 June 2011 and 13 April 2013.
Ms Lowry began by outlining how she met her late husband Martin Lowry and moved to his family farm just outside Tipperary town. The couple had three sons and their father died when they were very young.
She said it was a very difficult time for her as her sons were aged three-and-a-half, eight and ten when her husband died from cancer in 2007.
She said she was "completely lost" and vulnerable and knew nothing about her husband's share investments or the farm.
Ms Lowry said Mr Quirke, who was married to her late husband's sister, advised and helped her. He offered to make investments for her and divide any profits equally.
She said at one stage he advised her to make a new will and promised that he and his wife would look after their sons in the event of her death.
He suggested she leave €100,000 in her will so they could extend their home in such an event. Ms Lowry said she made the will with a solicitor and did as he suggested.
Ms Lowry also told the court that she had a sexual relationship with Mr Quirke, which began in January 2008 and continued for almost two years. She said she was very vulnerable at the time.
She said the physical side of the relationship would happen twice a week and that he was very overpowering and would not be pleased if she was late when they were due to meet. She said he was "always around" and she would leave the house or go into town to avoid him.
Ms Lowry said she felt very ashamed of the relationship and told no one about it. She tried to end it several times, but Mr Quirke would say who else would have her and her three boys.
She told the court that he would also say if you tell your friends and family they will not talk to you. She said she felt alone and scared. She said Mr Quirke told her at one stage he was in love with her, but he loved his wife.
Ms Lowry said she had regard for him but more as a friend. She had not had a sexual relationship in a number of years because her husband had been very sick.
"That is the only explanation I can give for this seedy affair. That is what I would call it," she said.
In the summer of 2010, she met Bobby Ryan, a part-time DJ known as Mr Moonlight and they "got on like a house on fire".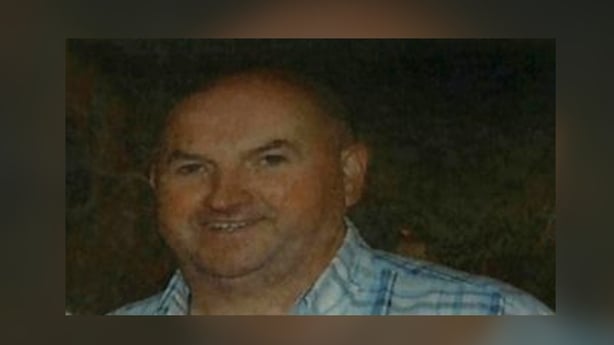 She said Mr Quirke was unhappy about her new relationship and at one point had taken her phone from her when she received a text message from Mr Ryan.
Mr Ryan had also received a text message saying "she is mine," according to Ms Lowry.
The jury was told that Mr Quirke was continuously asking her for money, saying the cattle he had bought from her had a disease and had died. She said he wanted her to reimburse him because those cattle had infected his.
She said he was very forceful and tried to make her feel guilty about it and told her that her late husband would have paid up and would not have seen her stuck.
She said she felt the cattle did not pass on the disease and she did not owe him any money, but his demands for money were consistent.
The prosecution alleges that Mr Quirke killed Mr Ryan, who was in a relationship with Ms Lowry, because they were "love rivals".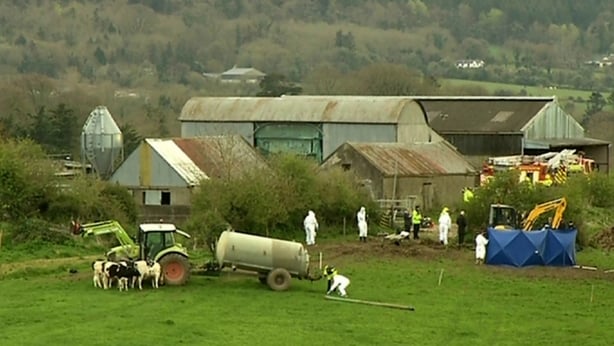 Mr Ryan went missing in June 2011 and his body was found almost two years later on Ms Lowry's farm.
The prosecution alleges Mr Quirke staged the discovery of the body because his lease on the Lowry farm was coming to an end and he would have to hand over control of the land.
Mr Quirke denies the charge.
Court hears of letter sent to agony aunt
Ms Lowry also told the court she read a letter published in the Sunday Independent to agony aunt Patricia Redlich in February 2011.
The writer outlined that he was married but had had an affair with a woman. The man said he had been kind to the woman and had helped with financial advice but the woman had later dumped him when she met someone else.
Ms Lowry said she immediately recognised the writer of the letter as Mr Quirke and confronted him about it. She said he had admitted writing it and said he had no one to turn to.
She said her relationship with Mr Ryan progressed throughout 2010 and she "loved him to bits".
"He made me laugh and he was good to my boys, what more could you want?" she said.
She told her mother-in-law about the new relationship in early 2011 and she was happy for her. She said they broke up briefly for two days after a weekend away in late May 2011 when she was unhappy that he spent so much time talking to another woman.
However they made up two days later when he came to her home. Later that week, on 2 June, was the last night he spent with her before he went missing.
She said Mr Ryan would stay in her home but leave early in the morning as she did not want her sons to know he stayed over.
On the day he disappeared he left the house just after 6.30am but it was up to seven minutes before she heard his car drive out of the driveway which was longer than usual.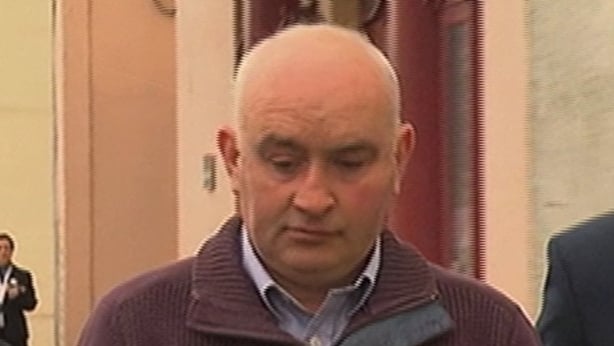 She saw Mr Quirke enter the farm later that morning at around 8.30am and wondered what he was doing there at that time. She later saw Mr Quirke looking "hot and sweaty and bothered," she said.
Later in the morning she was contacted by Mr Ryan's daughter who was distraught. Another family member had reported him missing.
They jury has already heard the alarm was raised when Mr Ryan failed to turn up for work that day. Ms Lowry met Mr Ryan's daughter, Michelle, in Tipperary town and she was saying she thought her father was "in a wood".
They drove out to her home but she forgot to turn into her driveway and instead drove on towards Kilshane Wood where they saw Mr Ryan's van.
She said Michelle Ryan ran screaming into the woods calling out for her father and they stayed there until after dark.
Searches took place for days and weeks afterwards and Mr Quirke took part in one of the searches she said.
Trace Ireland - an organisation that helps find missing people - became involved in the search for Mr Ryan and she confided in one of their members about her affair with Mr Quirke.
She then had to tell the gardaí and her family.
She said Mr Quirke later began pestering her to get back in to a relationship but she refused. However she said she did agree to spend a night with him in Dublin. She had a lot to drink and she did not remember much of the night.
"I felt pressure and did not want to be there," she said. However she said they did not have sex.
She said she agreed to go with him for the night to "suss him out" to see if he knew anything about Mr Ryan's disappearance.
She said she repeatedly refused to re-enter a relationship with Mr Quirke.
In March 2012 she met Flor Cantillon while on a trip to Killarney and began a relationship with him.
Mr Quirke asked her if it was not a bit soon to be going into another relationship and wanted to know if she was sleeping with her Mr Cantillon.
Around this time Mr Quirke was telling her he was finding everything very hard and was saying he wanted to tell his wife about their previous affair and she told him to do so if it made him happy.
She later sent a card to Mr Quirke's wife with the word "sorry" written on it.
She said Mr Quirke challenged her about this and asked her why she did it. She said she felt very guilty about the affair.
In August 2012 the Quirke family had a tragedy when a young boy died on Mr Quirke's farm.
Ms Lowry said she had attended the hospital but later Mr Quirke had accused her of not being supportive to him.
He had on one occasion "appeared out of nowhere" in her garden and was shouting at her.
That September she was preparing to take her family to Spain for a wedding when her passport, which had been on the kitchen table, went missing at the last minute.
She had to rearrange the trip and confronted Mr Quirke about the missing passport. She said he told her he had sold it and made money from it.
Her evidence continues tomorrow.