The State Examinations Commission has not yet decided whether to appeal last week's High Court judgment against it, the High Court has been told.
Lawyers for the commission wished 18-year-old veterinary medicine student Rebecca Carter well in her studies, but said it was waiting on the full, written judgment from the court before deciding on an appeal.
Last week, Ms Carter won her case aimed at forcing the commission to rectify an error in the totting up of her Leaving Certificate marks before UCD closed its admissions for 2018.
Mr Justice Richard Humphreys ruled that the appeals process was highly unfair, not fit for purpose and caused untold stress to students.
He said the Minister and Department of Education should review the process to ensure all appeals were completed before the start of the academic year in 2019.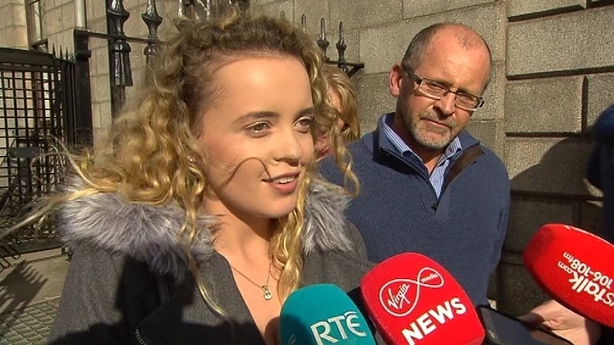 He also ordered the commission to review Ms Carter's case immediately instead of waiting until 10 October.
After her marks were reviewed, Ms Carter's business studies grade was increased from a H2 to a H1 and she was offered a place to study veterinary medicine.
The court heard she started her course this morning.
Senior Counsel for the commission Conor Power said it wanted to wish Ms Carter every success in her future studies.
Mr Justice Humphreys said it was "great news" that Ms Carter had started her course.
He said he would issue his full written judgment not later than 5 November.