A 61-year-old former member of the Irish Defence Forces has been sentenced to 18 years in prison for regularly sexually assaulting his daughter from the age of three.
John Murphy, with an address in Arbour Hill Prison in Dublin, but formerly from Foxford in Co Mayo, pleaded guilty to the sexual assault and rape of his eldest daughter between 1988 and 2010.
His daughter Sophia, who is now 33, said she wanted to encourage others in similar situations to come forward and take back their lives.
Murphy has previously been convicted of systematically sexually abusing Ms Murphy's two sisters and of sexually assaulting two other children.
Mr Justice Michael White said the evidence and the victim impact statement read by Ms Murphy to the court were harrowing and exceptional, given the length, intensity and depravity of the sexual abuse.
He said Murphy's violation of his daughter went on for a very substantial period of time beginning when she was just three years old and the abuse was regular and intense.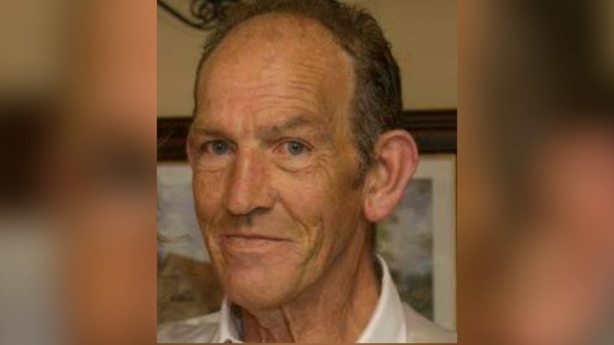 At the time, he said Murphy was aged between 31 and 44. He was a member of the Defence Forces and working in security.
The judge said the most serious aggravating circumstance was the effect on Murphy's eldest daughter.
'He took everything from me': Sophia Murphy speaks as her father is sentenced pic.twitter.com/hrH77dXuDY

— RTÉ News (@rtenews) July 20, 2018
He said Ms Murphy showed remarkable lucidity in her victim impact statement. She was a very dignified person, he said, who had overcome this horrific experience and had been able, with professional help and help from loved ones, to become a loving mother and partner and to take up employment. 
He referred to Ms Murphy's victim impact statement in which she told how her father had stripped her of every human right, her worth, privacy, energy, time, confidence, innocence, childhood, education, her teenage years, a normal life and her own voice.
She said her father had destroyed her life for his own sick pleasure.
The judge said Ms Murphy had great love and affection for her father, but hated what he was doing to her.
He said the breach of trust from the man who should have been protecting her the most was a very grave wrong.
'Nothing is ever going to hurt you as much as your abuser' - Sophia Murphy pic.twitter.com/GV2Lggv87j

— RTÉ News (@rtenews) July 20, 2018
Murphy pleaded guilty to three counts of rape and 15 counts of sexual assault on his daughter.
Seventy other counts of sexual assault were taken into account in the sentencing.
Murphy is already serving an eight-year sentence for the sexual abuse of Ms Murphy's two younger sisters and another child, which was imposed last February.
He has a previous conviction for the sexual assault of another child. 
In mitigation, the judge said he had pleaded guilty, he had shown genuine remorse and had acknowledged the grave hurt he had caused to his daughter.
Mr Justice White said Murphy also suffered from serious health problems.
If you have been affected by anything in this report help is available from the Rape Crisis Centre on 1800 77 88 88 and One in Four on 01-6624070.