Two brothers have been found guilty of murdering a gunman who fired at their home while their father has been acquitted of the same crime.
Dean Bradley, 24, and Jason Bradley, 20, were found guilty by a unanimous jury verdict following more than nine hours of deliberations.
Members of the Bradley family, including a third brother Ryan, 18, who was acquitted of the murder charge earlier in the trial, cried when the verdicts were read out.
Paul Bradley, 54, who was acquitted of murder by the five men and six women of the jury, consoled his sons Dean and Jason as Justice Paul Coffey refused bail and remanded them in custody until a sentencing hearing next Wednesday when the victim's family will be given an opportunity to speak.
Ryan Bradley will also have a sentence hearing on that date, having pleaded guilty to impeding the investigation into Neil Reilly's death following his acquittal on the murder charge.
Both Dean and Jason, of Liscarne Gardens, Dublin 22 face mandatory life sentences having been convicted of the murder of 36-year-old Reilly at Esker Glebe in Lucan, Dublin on 18 January 2017.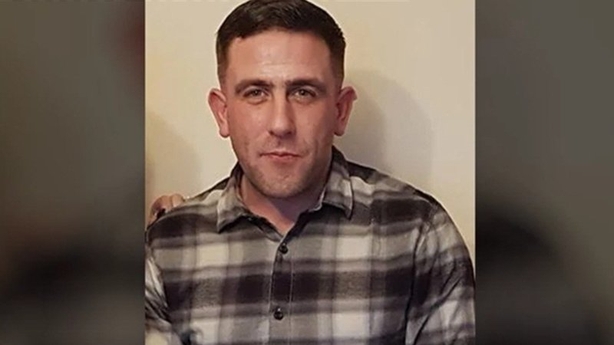 The court heard that the Bradleys got to know Mr Reilly through his son Dean.
Dean told the trial that Jason Bradley amassed a debt of €9,000 to Neil Reilly.
In December 2016 the court was told that Neil Reilly broke into the Bradley home armed with a garden shears.
CCTV cameras inside the house showed him entering with two other men and going directly upstairs where he switched the CCTV system off. They ransacked the house and stole Paul Bradley's passport.
In January 2017, Neil Reilly drove to Bradley home in a white van and fired two shots that hit the house, smashing one of the front windows.
He drove off and abandoned the van a short distance way, threw the gun over a garden wall and got into a Mazda driven by someone else.
Dean Bradley was driving around the area with then 17-year-old Ryan as his passenger, while Paul Bradley was in another vehicle with Jason.
CCTV showed that Paul Bradley had turned towards home and called gardaí to report that shots had been fired at his house and by chance passed the car with Neil Reilly in the passenger seat.
Jason recognised the driver as Neill Reilly and was heard on the 999 call telling his father: "Go after them in that car," and, "Put up that phone and go after them. Go after them."
CCTV footage showed Paul Bradley's SUV chasing the Mazda at speed towards Esker Glebe where the Mazda crashed.
Neill Reilly sustained seven chop wounds during a fight with Jason Bradley and as he lay on the ground Dean Bradley ran over him at least twice in his BMW.
The three brothers will return to the Central Criminal Court next Wednesday for sentencing.