Former solicitor Michael Lynn has been released on bail after the Circuit Criminal Court approved an independent surety of €100,000.
Mr Lynn, 49, with an address in Maynooth, Co Kildare, faces 21 charges in relation to the alleged theft of almost €30m from seven financial institutions.
Mr Lynn was released from Cloverhill prison this evening to be reunited with his wife and four children.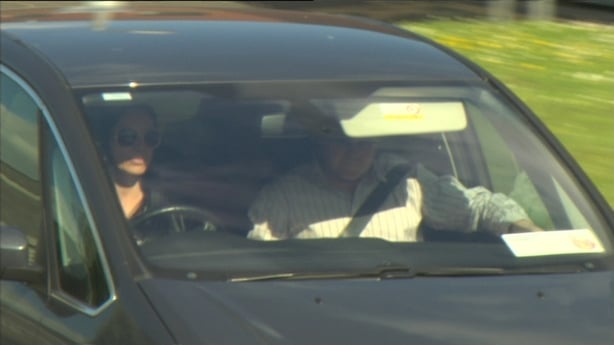 He has spent almost five years in custody, most of that time in a Brazilian prison.
He was extradited back to Ireland earlier this year.
He is due to go on trial on 21 counts of theft from seven financial institutions in January 2020.
He was refused bail by the High Court but the Court of Appeal overturned that decision and granted bail with a large number of conditions.
The court ruled he could be released if an independent surety of €100,000 was provided.
But the State and the court had to be satisfied about the bona fides of the person providing this surety.
The Circuit Criminal Court heard that Mr Lynn's sister in law, Lilian Lynn, had agreed to have €100,000 frozen in a bank account until the trial is concluded in 2020.
Judge Melanie Greally told Ms Lynn this was a large sum of money and asked Ms Lynn if she understood her money could be "in peril" if he did not turn up for his trial or if she became aware of any breach of his bail conditions and did not inform gardaí.
Ms Lynn said she understood the conditions.
Mr Lynn's wife, Bríd was also in court. The court heard that her passport and those of the couple's children have all been surrendered to gardaí.
Mr Lynn has undertaken not to apply for a new passport, he must observe a curfew at his home between 9pm and 6am.
He must sign on daily at Leixlip Garda Station. He must also stay away from all ports and airports and must not leave the jurisdiction.