The jury in the Gary Hutch murder trial in Spain has found James Quinn acted as a "necessary participant" in his murder in 2015.
He was also found guilty of possession of illegal weapons.
Gary Hutch, 34, from Dublin, was shot dead on the Costa del Sol on 24 September 2015.
He was shot 15 times.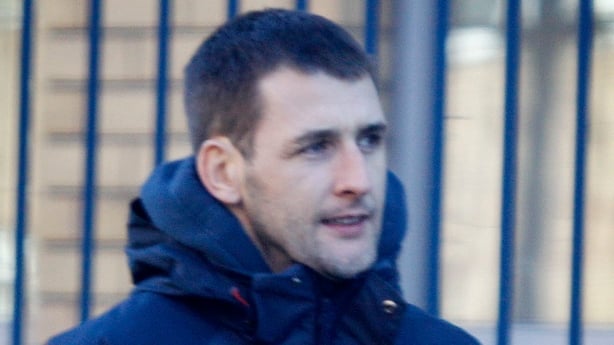 Quinn, aged 35, was accused of shooting Mr Hutch, a nephew of Gerry 'The Monk' Hutch, in the head twice from close range after allegedly chasing him around the Angel de Miraflores residential estate in Mijas.
The murder provoked a series of killings between the Hutch and Kinahan gangs.
The nine-strong jury, of five women and four men, began deliberating yesterday afternoon.
State prosecutor, Jose Barba, had wanted to hand Quinn a life sentence under a new Spanish law, but jurors stated it had not been proven that he acted on behalf of a criminal organisation, nor was he paid for the act - meaning he cannot be handed a life sentence.
We need your consent to load this rte-player contentWe use rte-player to manage extra content that can set cookies on your device and collect data about your activity. Please review their details and accept them to load the content.Manage Preferences
The jury stated Quinn - acting as a driver in the "preconceived plan" - and the unidentified attacker had been hiding for more than two hours in a stolen grey BMW X-3 waiting for Mr Hutch.
Although the jury said it was not proven who the gunman was, a jury spokeswoman added they could place Quinn in the car due to a baseball cap found with his DNA on it, which was recovered from the BMW which had been set on fire following the attack.
She said Quinn stayed inside the vehicle on the look-out during the attack, ensuring a subsequent getaway.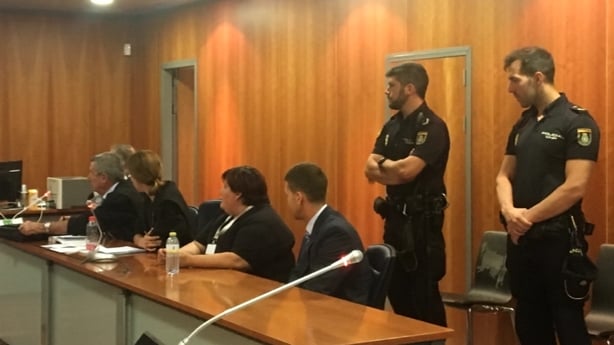 She added that as the attacker fled out of the residential complex, Quinn was in the car at the entrance "ready and waiting".
The jury also said the charge of possession of illegal weapons was proven after a semi-automatic pistol was found in a box on the bedside table in the apartment where Quinn was allegedly living near Marbella.
Quinn, who was closely guarded by five National Police officers, will be taken to Alhaurin de la Torre prison today.
Quinn could face a total of 28 years in prison - 25 for murder and three for a second sentence for possession of illegal weapons.
He is due to be sentenced in the coming weeks.
Defending, Pedro Apalategui said that he would appeal the ruling to a higher court, adding "I completely disagree with the verdict."
Garda statement on outcome of court case
Gardaí have welcomed the conviction of James Quinn in Spain.
In a statement, Assistant Commissioner John O'Driscoll, head of Special Crime Operations, said: "The successful outcome to particular court proceedings in the UK and Spain, this week, is a very positive development in the efforts being made by law enforcement authorities, at an international level, for the purpose of tackling criminality associated with organised crime groups.
"An Garda Síochána will continue to liaise with the law enforcement in as many jurisdictions as is necessary, for the purpose of achieving additional success into the future.
"We are currently engaged in liaison of this nature, which we are satisfied will soon lead to significant additional success".