The judge in the sentencing hearing of a suspended garda from Sligo has said she has undermined the force and the reputational damage done was incalculable.
Judge Keenan Johnson said that Jimell Henry, who has admitted passing on information to criminals, had let down herself, her former colleagues, her family and her community.
In the first prosecution of its kind in the State, Henry, 36, of Cairns Hill, Sligo, pleaded guilty to 11 charges at Sligo Circuit Court and she will be sentenced on 25 June.
At her sentencing hearing, Henry pleaded guilty to three charges of disclosing information obtained in the course of her duties as a garda knowing it was likely to have a harmful effect.
The offences were committed in September and December of 2014 and in January 2015 in Dublin.
She also admitted four counts of disclosing personal data obtained without authority.
These four breaches of the Data Protection Act corresponded to the charges under the Garda Síochána Act of disclosing information.
In addition, Henry pleaded guilty to four charges of dishonestly obtaining prescription drugs, including anxicalm and Stilnoct, by using invalid photocopied or forged prescriptions.
A number of other charges were taken into account.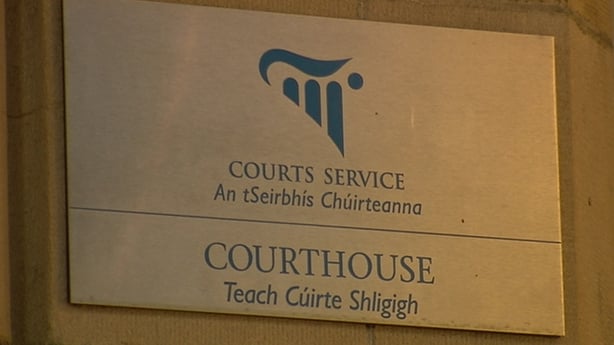 Superintendent Jim Delaney, who was based in Sligo at the time of the offences, told the court that an investigation began when concerns were raised that certain confidential information was finding its way to members of an organised crime gang in Sligo.
The information was sensitive and could be used to target a rival gang. He said the focus was soon on the Sligo garda, who was based in Ballymun in Dublin.
In one two-to-three-week period she made 980 inquiries on the garda Pulse system and 73% of those related to Sligo, he said.
A surveillance operation was put in place with the support of the National Bureau of Criminal Investigation.
Acting on information about a potential drugs transaction, Henry's vehicle was observed driving into an underground car park in Ballisodare, a black Volkswagen Passat driven by a man nicknamed "Pharmacy" was also driven in and both he and Henry were arrested.
Gardaí found two phones in Henry's car, one of which was described as a "gouger" or "burner" phone.
Supt Delaney said among the numbers on it were one for "Pharmacy" and another number saved as "child".
Both of those people were senior members of a criminal gang in Sligo, according to Supt Delaney.
He said the investigation was complicated, complex and unprecedented. He said it confirmed that requests were made by the criminals and answers given by text.
Accessing the Pulse system at this level, he said, was tantamount to opening up every terminal by a criminal gang.
Supt Delaney said certain requests by a senior gang member were looking for information specific to a rival gang and there were also questions regarding future prosecutions being taken by gardaí in Sligo.
One stated: "Two summonses on the way for you from your man."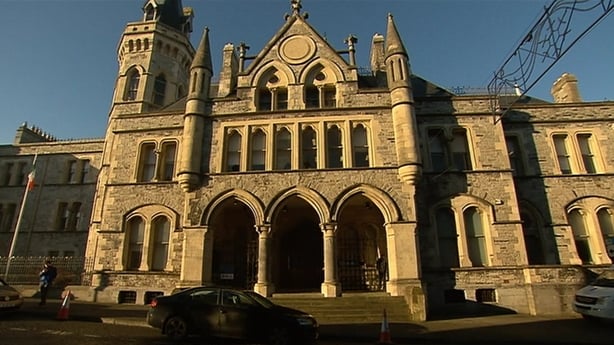 He said that one of the parties identified by name in breach of the Data Protection Act had provided a victim impact statement in which he said he found it difficult to trust anyone after this, in particular the gardaí.
He said the passing of information by Henry was illegal and endangered his life and that of his family.
Barrister Keith O'Grady for Ms Henry said she had no previous convictions and had 11 years service in the force.
She lost her mother at a young age and was raised by her father who was then a detective in Sligo. He also said she was very severely compromised by drug use.
Supt Delaney said there was evidence of drug use but said the tone of the texts was that she was a willing participant in an organised crime gang and her actions added to the volatility the gardaí had to deal with.
He agreed that no actual harm had been done but said the potential for harm or damage to the reputation of the gardaí cannot be overestimated.
Garda David Hannigan gave evidence in relation to the prescription drugs offences.
He said Henry indicated she had been on prescription drugs for a period of time and referred to the tragic death of her mother, a car crash and an incident at a concert.
Garda Hannigan said there were seven pharmacies involved.
In April 2016, over the course of 15 days, he said she obtained four months of prescription drugs and the fifth attempt was refused.
Over ten days in February 2016, she attempted to obtain seven months' prescriptions. Only one was genuine and one was refused.
He said four of the offences were committed while she was on bail for the offences relating to the disclosure of information and she refused to say what the quantities were for. The reasons were her own, she said.
Barrister Kerida Naidoo, for Henry, said her offences only related to a short period of time and she was not someone who had been involved in criminal activity for the entirety of her life.
She had a pre-existing drug problem and pre-existing relationships with people on the wrong side of the tracks in Sligo.
This combination led her to make extraordinarily poor choices that she clearly does not understand herself.
He said she apologised to the gardaí, the community and her family, who were decent and well-known.
Mr Naidoo said she has brought all of this on herself and the consequences of this behaviour will never leave her and her future employment prospects cannot be great. Her reputation in Sligo was in tatters, he said.
He told Judge Johnson that she was no longer taking drugs but had not had any formal treatment for her drug use.
Judge Johnson said she had pleaded guilty to very serious offences and he wanted urine analysis produced.
He said he had listened very carefully to Mr Naidoo's plea on her behalf and agreed there were significant mitigating factors, but he was going to take some time to consider the case and adjourned sentencing until 25 June.