Broadcaster Claire Byrne has rejected claims that her judgement was "fundamentally flawed" during a live programme during which allegations were made about IRA army council control of Sinn Féin councillors.
Ms Byrne was being cross-examined by counsel for Nicky Kehoe, a former Sinn Féin councillor and IRA member, who is suing RTÉ for defamation.
The case concerns comments made on the Saturday with Claire Byrne programme by then-Labour TD Joe Costello, who claimed a member of the IRA army council was directing Sinn Féin councillors on how to vote.
Sinn Féin's Eoin Ó Broin then named Nicky Kehoe as the person to whom Mr Costello was referring and described the comments as "outrageous" and "bizarre".
Ms Byrne said she absolutely did not accept that her judgement was incorrect in not shutting down the debate immediately after the allegation was made.
In a lengthy exchange with senior counsel Thomas Hogan, Ms Byrne said she had thought a lot about her judgement since the broadcast in 2015 and she had never wavered, changed or altered her view that she had acted "in the right and proper and correct way, in the only way I could in giving Eoin Ó Broin the space and time to defend the man he had named".
She added: "That was the call I made and I stand by it today as I sit here in front of you. I've been in broadcasting for 22 years and I stand by my view and I believe I made the right call."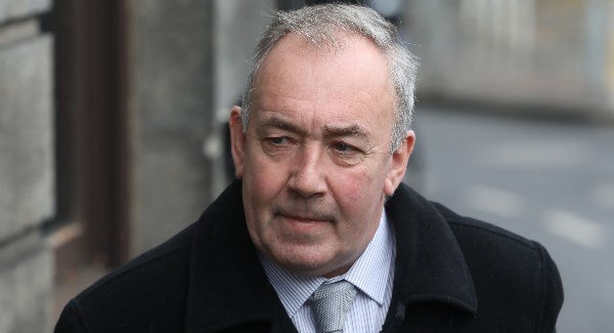 She said she was about to intervene when: "Eoin Ó Broin turns in his chair and looks at Joe Costello, gives him both barrels and names and defends Nicky Kehoe. My call was 'Eoin Ó Broin you've got the ball, run with it dismantle it and defend your man'."
She said Mr Ó Broin was "ripping Joe Costello to shreds" and in her view it was appropriate to allow him to continue to defend Mr Kehoe.
"That is what a live, robust politician discussion is about and that is the call that I made," she said.
It was put to her by Mr Hogan that she was "completely at sea" and "did nothing but stoke the fire with Joe Costello".
Ms Byrne replied: "I reject that."
She also said she could not have known in advance that Mr Costello was going to make the allegation and denied the reason she did not shut down the debate immediately was because it was where she wanted the discussion to go.
Mr Hogan said the item had been flagged at the beginning of the programme and this was exactly where she wanted it to go.
Ms Byrne said the item flagged at the beginning of the programme was a question raised in the media that week as to whether or not there was a senior Sinn Féin politician sitting on the army council.
Ms Byrne said Mr Kehoe was not a senior politician and she did not know who Mr Costello was referring to.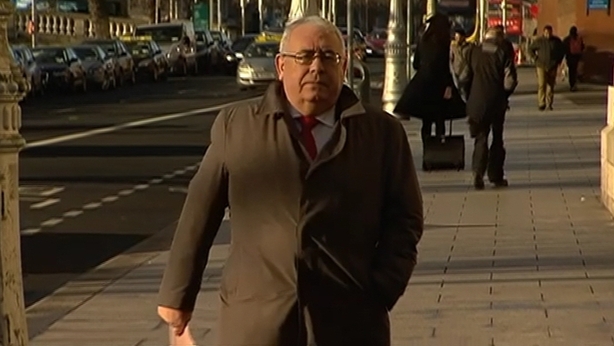 She said the questions asked were legitimate questions that she as a public service broadcaster had to ask.
"So what am I to do? Don't ask the question because I'm afraid of the answer?" she said.
"I'm not going to do that. I will continue to ask those questions. That is my job as a public service broadcaster ... that is what I do day-in-day-out, week-in-week-out."
Ms Byrne also rejected a suggestion that she let Mr Kehoe down on the day in question and allowed his named to be "kicked around like a football".
She denied that she had not been in control of the programme and said she was always in control of her programme.
She would not accept that speaking to Mr Costello before the show may have given them a warning about what he might say. She said many guests would say one thing before they went on air and another during a live programme.
It was not possible to predict what someone was going to say, she said.
We need your consent to load this rte-player contentWe use rte-player to manage extra content that can set cookies on your device and collect data about your activity. Please review their details and accept them to load the content.Manage Preferences
She said that she was confident that she did everything in compliance with the RTÉ Journalism Guidelines.
It was put to her that one of the guidelines said clarifications should only be aired after editorial and legal advice and should be pre recorded if possible.
Ms Byrne said another guideline also stated that corrections should be aired as quickly as possible in the course of a live programme and this was the correct approach on the day. It was impossible to verify allegations and take legal advice in the context of a live political debate, she said.
In citing the guidelines and referring to responsible reporting, she said defence counsel was confusing two very different disciplines within the journalism profession.
There was a distinct difference between investigative or prerecorded reporting for programmes and live political debates.
She also did not agree that it would have been appropriate to operate a delay system for the programme adding: "This programme has been broadcast live for 40 years and to my knowledge that has never happened.
"If you are telling your audience this is a live programme you have an obligation to broadcast that live. It would be a dishonest way to treat your listeners if we were to say you will hear what we want you to hear and not if we are afraid of the answers.
"We need to be brave and we need to be able to deal with matters competently and that is what I believe in, so delay button or none I am steadfast in that view and I am not going to change that view."
The jury is expected to hear closing arguments tomorrow.