A former Sinn Féin councillor has been cross-examined in the High Court about his links to the IRA and firearm convictions.
Nicky Kehoe, who is now a political manager for the party, has taken the action for defamation against RTÉ over comments made during a radio programme on 24 October 2015.
The case concerns comments made on the Saturday with Claire Byrne programme by then Labour TD Joe Costello.
Mr Kehoe told the court he first became aware of the Troubles when refugees from Belfast came to stay in his family home in the 1970s.
He said he learned from two teenage boys who were "ordinary, non-political people" what life was like in the north.
He said Bloody Sunday was a watershed for him and he later became involved in active republicanism. However after he left prison in 1992, having served nine years, he decided not to have any more to do with it.
He concentrated on his community work and work with the GAA club but was approached by Sinn Féin to run for local elections in 1997.
Mr Kehoe was elected as a county councillor and also ran in a General Election for Dublin Central, but failed to secure a seat.
He said the Dublin Central constituency was called the "Bear Pit" because of the number and calibre of political representatives such as Bertie Ahern, Jim Mitchell and Mr Costello.
He was devastated when he failed to win a seat because they had put in a massive campaign with help from people who were "ordinary people, they weren't shinners".
He retired from politics in 2007 and went back to work but because of the economic crash could not secure work.
He returned to education through an access course and attended Trinity College Dublin as a mature student and secured a degree which was "one of the happiest days" of his life.
He was later employed by Sinn Féin as a political manger and paid €400 a week.
In 2015 on the day of the programme he said his phone "hopped" with numerous calls from people telling him he had been named as a member of the IRA army council.
He said he was shocked by this and his family and friends were upset.
"It was a shock to me personally and I'm a seasoned campaigner. I thought Jaysus, I nearly fell off the wall," he said.
"This went around the area like wildfire. I've lots of friends who are not Sinn Féiners and for a week this was bouncing around."
He said parents of children he worked with in his GAA club were asking what it was about.
He was being described as the "main man on the IRA army council" and "the chief of staff."
He said: "I have worked to reclaim my name for 26 years and in one swipe I'm back to square one. I believe in my good name and I believe people who would not like me believe I have a good name. My name is very important to me."
He said he was "getting nothing back from RTÉ" when he complained about the broadcast, which is why he took legal proceedings.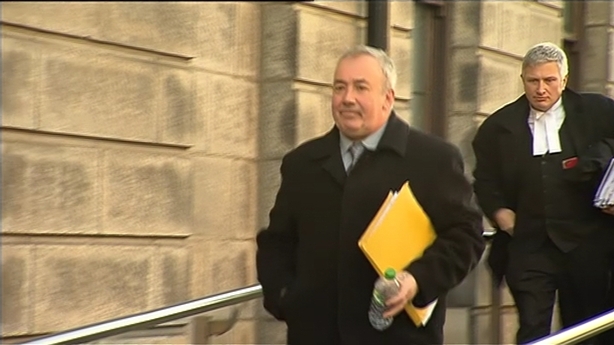 During cross-examination by counsel for RTÉ Cian Ferriter, Mr Kehoe agreed that he would not be in court if it was not for the comments made by Mr Costello.
He accepted that the debate was in the context of the publication earlier that week of a report by MI5 and the PSNI which said the IRA army council was influencing the work of Sinn Féin.
He agreed that the comments took place in a live debate and that RTÉ would have had no warning of what Mr Costello was going to say.
He also agreed that Ms Byrne had a reputation for being a very fair interviewer and agreed that Sinn Féin TD Eoin Ó Broin, who was also taking part in the debate, had done a very good job of challenging what Mr Costello had said.
He also agreed that he had not been named by Mr Costello but instead had been named by Mr Ó Broin.
However, he did not agree that Ms Byrne had interjected appropriately when Mr Costello was asked again about his allegation that Mr Kehoe was a member of the army council.
He said her question to Mr Costello asking if he was saying Mr Kehoe was a current member was in effect her confirming that he was.
He would not accept that a clarification at the end of the programme - in which the presenter said there was no reason to believe the allegation - was sufficient.
He said the clarification did not mention him by name.
Mr Kehoe also said he had never written to Mr Costello to complain nor had he ever sent him a solicitor's letter.
Repeatedly questioned about why he had never done so he said he was acting on legal advice.
He was also questioned extensively about his IRA past.
Mr Ferriter put it to him that he was a member of the IRA for 20 years and had supported the IRA's violent activities during that time, including the killing of thousands of people.
He put it to him that he had attracted huge notoriety when he was arrested carrying a loaded weapon as part of an IRA kidnap gang in the 1980s and was on the front page of every national newspaper.
Mr Ferriter said the IRA "was and always has been an illegal criminal organisation and you were a member while it carried out violent activities and yet you say your reputation is destroyed by an allegation that you are still a member?"
Mr Kehoe said he did not accept that 26 years later, adding: "when I came out of prison 26 years ago I changed. I have served my time."
Asked if a core part of his identity was bound up in his republican past, Mr Kehoe replied: "Yes, my past." He agreed that he was regularly referred to as an IRA gunman.
Mr Ferriter put it to him that the vast majority of people see the actions of the IRA as "criminal murderous activity" and that view has remained to this day.
Mr Kehoe said all of the IRA's "campaign" was wrong in terms of violence.
Mr Ferriter also put it to him that he was "a senior active member of a murdering organisation and you should not have a reputation that is deserving of protection.
Mr Kehoe replied: "I did my time, I came out a different person and the reputation I have now is different but I had to work hard for that reputation."
Mr Ferriter said people still associate the name Nicky Kehoe as a senior IRA gunman.
His cross-examination continues tomorrow.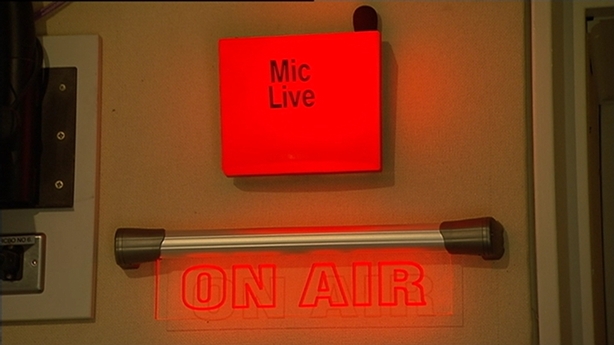 Earlier, the jury was told a debate began on the programme about the publication that week of a report by MI5 and the PSNI which said the IRA army council was influencing the work of Sinn Féin.
During the programme, Mr Costello alleged there was a parallel structure in place on Dublin City Council, which is the army council that is influencing what Sinn Féin does.
He said: "A former chief of staff of the IRA gives directions to Sinn Féin councillors on how to vote."
He also said "all the little heads swivel around when a decision has to be made".
The programme also included Mr Ó Broin, who named Mr Kehoe as the person to whom Mr Costello was referring.
The jury heard a transcript of the debate during which Mr Ó Broin repeatedly challenges Mr Costello about his remarks, describing them as outrageous and bizarre.
Mr Kehoe claims the broadcast damaged his personal and professional reputation by alleging he was a member of the IRA army council, an illegal organisation, and that he controlled the way in which Sinn Féin councillors vote on Dublin City Council.
Senior counsel Thomas Hogan said apart from a watery clarification at the end of the programme, RTÉ had never apologised to Mr Keogh for the serious allegation made against him.
He told the jury it would hear evidence about the effect the broadcast had and the reaction from his family, his GAA club and the young Sinn Féin councillors with whom he worked.
He also outlined details of Mr Kehoe's previous convictions and time spent in prison for possession of firearms.
He said had gone down the wrong path in the past for his beliefs but was reformed after spending nine years in jail and had vowed to have no more to do with the republican movement after his release from prison in 1993.
Mr Hogan told the jury that RTÉ would not be standing over the allegation that his client was a member of the army council or using the defence of truth.
RTÉ denies the words used were defamatory.
The broadcaster will also rely on the defence of fair and reasonable publication as part of a live broadcast made in good faith on a subject in the public interest spoken in the context of a debate.
The station will also say that Mr Costello was challenged about the claims by the presenter, Ms Byrne, and that Mr Kehoe's party colleague was given an opportunity to deny the assertion.
It will also say it took all reasonable steps to ensure Mr Kehoe's side was represented through Mr Ó Broin.
Mr Hogan said Mr Kehoe had been convicted in 1974 and in 1983 for possession of firearms and had served nine years in jail on his second conviction.
When he got out of jail in 1992 his son, whom he had left as an eight-month-old was then aged ten, and he vowed to concentrate on his family and his GAA club and told anyone who was interested that he would not involve himself with the republican movement or the IRA.
He won a senior hurling medal in 1993.
He told the jury in many ways the way they decide this case could centre on whether or not people like Nicky Kehoe are entitled to a second chance to restore their reputation.
He said Mr Kehoe had been striving for 25 years to get away from that reputation.
He said he had gone down the wrong path for better or worse for what he believed in.
"He didn't sail that path. He was reformed by prison and that changed his life against the backdrop of a paradigm shift in the way in which peace was achieved in Northern Ireland which was ultimately not by force but through democracy".