The husband of a woman who died at the National Maternity Hospital in Dublin during surgery for an ectopic pregnancy has begun a legal action over her death.
Malak Thawley, 34, died on 8 May 2016 after what her husband Alan's lawyers called a "cascade of negligence".
Mr Thawley is suing over her death and the nervous shock he suffered as a result. He is seeking aggravated and exemplary damages against the hospital.
The High Court heard that Alan and Malak Thawley met at university in Texas and moved to Ireland in 2013 after their marriage, where they planned to settle down and raise a family.
Mr Justice Anthony Barr was told that Mrs Thawley was originally from Syria but her family had moved to the United States when she was five.
She had been teaching in the US and was working at a gym while studying nutrition and personal training in UCD.
Mr Thawley's senior counsel, Liam Reidy, said the couple were extremely excited when Mrs Thawley became pregnant in 2016.
Mr Thawley arranged a private scan when she was six weeks' pregnant as the couple could not wait for the scan at the hospital at 12 weeks.
This scan showed Mrs Thawley had an ectopic pregnancy, where the foetus was growing in her right fallopian tube instead of in her womb.
The scan took place on a Sunday and the couple immediately travelled to the National Maternity Hospital where the ectopic pregnancy was confirmed.
The court was told that Mr Thawley had discovered on the internet that an ectopic pregnancy without symptoms could be treated with a drug called methotrexate.
But he was told at the hospital that because the foetal sac had a heartbeat, this drug was not an option and the only option was surgical intervention.
Mr Reidy said Mr Thawley was disappointed that a conservative approach could not be taken, but the couple made a joint decision to follow the hospital's advice.
He said that was a decision Mr Thawley regretted to this day and had profound feelings of guilt about.
An operation began at 4pm that day.
The court heard after Mrs Thawley went to theatre, Mr Thawley never saw his wife again.
Around two-and-a-half hours after the operation began he was told that she had lost ten units of blood.
His lawyers say he remembers feeling he was not being told the full story. Around an hour later, the master of the hospital, Dr Rhona Mahony, visited his room and told him his wife could die.
Around 20 minutes later, he was told his wife had died because a surgical instrument had torn her aorta.
He said a specialist surgeon was with Dr Mahony and told him it was medical misadventure.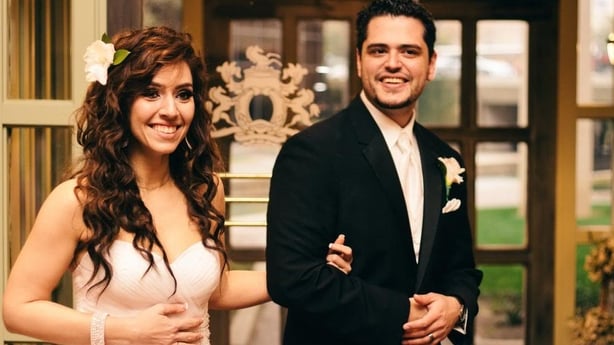 The court was told that Dr Mahony drove Mr Thawley home and even offered to let him stay at her house as he had no one to stay with him, but he declined the offer.
Mr Reidy said Mr Thawley again met Dr Mahony the following day, who told him all surgery had risks and that what had happened was an accident.
After speaking with a relation who was a trauma surgeon in Venezuela, Mr Thawley came to the conclusion that it was not an accident.
The court heard he felt part of the process that had led to his wife's death and felt guilty that he had not protected her and was troubled by what he could have and should have done to protect her.
Mr Reidy said Mr Thawley engaged a solicitor to try to find out what happened as he felt that he was not being told.
The court was told what had happened was a "cascade of negligence" in which one individual act of negligence was followed by another.
He said the Thawleys were never told the operation would be carried out by a junior doctor, that he would not be supervised during the operation and that there would not even be a consultant in the hospital while the operation was carried out.
The court heard a blood sample had been taken from Mrs Thawley but was not cross-matched to check her blood type because this was not done at the hospital at weekends, meaning her blood type was not known and a supply of blood for her was not readily available.
Mrs Thawley's Body Mass Index had not been measured, which would have shown that she was very lean and this would have had an effect on the operation.
There was a delay in contacting the consultant when it became clear there was a problem. He was not fully informed of what had happened and there was a delay while they tried to find the source of the bleeding.
There was also a delay when Mrs Thawley's blood pressure dropped as staff investigated whether there was a problem with the armband on her. There was a further delay in contacting a vascular team from St Vincent's Hospital, the court heard.
The court was told that when a decision was taken to try to cool her brain, two doctors had to be sent to a local pub to fetch ice.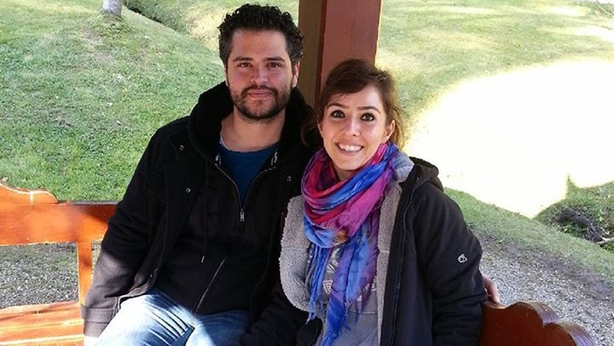 Mr Reidy said the full details of the negligence had only been revealed on a drip feed basis after the persistence of Mr Thawley's solicitor.
The court heard that Mr Thawley had suffered a catastrophic disturbance of his psychological well-being. Mr Reidy said what had happened meant the court should intervene and award aggravating and exemplary damages to ensure that standards improve.
He also said Dr Mahony should have "come clean" to Mr Thawley and should have admitted that his wife's death was entirely avoidable and that she had died as a result of a want of care by the hospital.
Mr Thawley's Senior Counsel told the court that his client felt "embittered" by the fact that the Master of the Hospital had not "come clean".
Mr Reidy said given Dr Mahony's experience she must have known the death was caused by a cascade of negligence on the part of individuals and a cascade of systemic negligence that existed in the hospital at that time, particularly at weekends.
He said the guilt felt by Mr Thawley was "immense" at allowing his wife to undergo surgery at that hospital, with an inexperienced surgeon, without proper equipment or back up.
Mr Reidy said Mr Thawley was getting no better, despite counselling and treatment for depression.
He was unable to function in all domains of his life - family work and social contact. His social contact was peripheral and he was detached and had become estranged from family and friends.
The court heard he had enduring symptoms of trauma and suffered from severe hopelessness and suicidal thinking. A psychiatrist had said he had a severe, enduring, mental illness with a complicated prognosis.
His basic life assumptions had been shattered. He believed there was no fairness or justice and he could not find meaning in life.
Liability for Mrs Thawley's death is admitted by the hospital. This action is over the extent of the damages that should be awarded.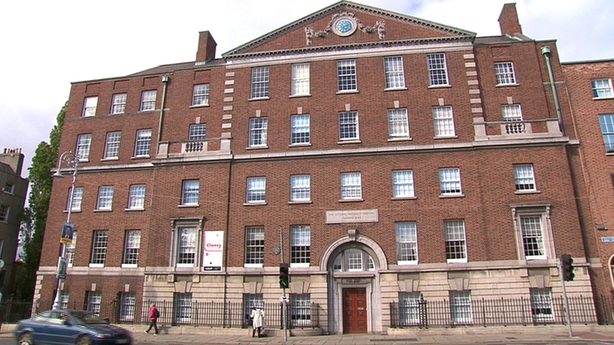 Mr Reidy said his client had suffered a "devastating insult to his life". The prognosis was that he would never recover psychologically from his wife's death.
He would not be able to enjoy one further day of his life and has risks including the risk of suicide.
Mr Reidy said he had also not been able to finish the master's degree he was pursuing when Malak died or continue with a planned PhD.
His work had been very accommodating and had allowed him to come back to work with a much lower level of stress and responsibility, but his concentration was "shot" and he did not anticipate ever being able to aspire to a promotion.
He was earning around €100,000 a year but would with his level of intelligence and ability should have been able to earn multiples of that.
Mr Reidy also said they were inviting the court to put a figure on the loss of a wife's "services" to a husband including, for example, caring for him when he's ill or supporting him if work is difficult.
Mr Thawley is also claiming for exemplary or punitive damages.
Mr Reidy said Dr Mahony should have admitted liability the day after Mrs Thawley's death and should have apologised, but instead said it was an accident. Lawyers for the hospital deny this. They say Mr Thawley was told what happened to his wife.
Senior Counsel Eoin McCullough said the hospital had admitted liability and had apologised on numerous occasions to Mr Thawley. He apologised again to Mr Thawley in court this afternoon. However, he said the claim for exemplary damages was unfair.
Mr McCullough said the doctor who carried out the operation was a specialist registrar who had carried out 90 or more of these operations. He said it was a fully staffed operating theatre and he said blood was not lacking in the operating theatre. He said the response by the hospital to what had happened was exemplary.
The case will continue on Tuesday when Mr Thawley is expected to give evidence.