All-Ireland winning Tipperary goalkeeper Darren Gleeson has been given a three-and-a-half year suspended prison sentence after admitting an offence of obtaining €10,000 by deception from an elderly man in 2013.
Gleeson, who is due to line out for the defending All-Ireland champions in their championship qualifier match against Westmeath this weekend, pleaded guilty at Nenagh Circuit Court to a breach of section 6 of the Criminal Justice (Theft and Fraud Offences) Act 2001.
He was due to go on trial before Judge Thomas Teehan and a jury, but his barrister John O'Kelly SC indicated at the outset of the court sitting that a jury would not be required.
The 36-year-old, from Shesharoe, Portroe, Co Tipperary, was charged with two counts of stealing a total of €32,000 from Timothy Heenan, 80, in 2013.
He was also charged with two alternate counts of obtaining the same monies by deception.
He pleaded guilty before the jury panel to one count of obtaining €10,000 by deception.
Justin Dillon SC, for the State, indicated that this plea was acceptable to the DPP subject to the facts of the other charge relating to deception being put before the court.
He said the State would enter a "nolle prosequi" in relation to the theft charges in due course.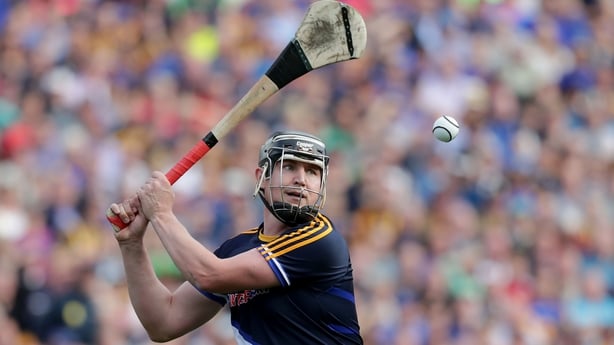 Gleeson was Tipperary's starting goalkeeper when they beat Kilkenny in last year's All-Ireland senior hurling final and was a substitute when they won against the same opposition in 2010.
He has also won six Munster championship medals, an All-Star award and a National Hurling League medal.