A psychiatrist has told the trial of a 35-year-old man accused of murdering a woman in a Dublin hotel room that the man was suffering from a mental disorder at the time, which diminished his responsibility for the killing.
Doctor Seán Ó Domhnaill was giving evidence for the defence in the trial of Eric Locke, who is accused of murdering 30-year-old Sonia Blount in a room in the Plaza Hotel in Tallaght in February 2014.
The jury has been told Mr Locke posed as another man on Facebook to lure Ms Blount to the hotel, after their brief relationship ended and she blanked him at work.
He admits causing her death but claims he did not intend to kill her.
Dr Ó Domhnaill said Mr Locke was suffering from Pervasive Developmental Disorder, which involved a constellation of symptoms of an autism disorder.
He said Mr Locke had a very severe generalised anxiety disorder.
He told the court Mr Locke was massively over-invested in his brief relationship with Ms Blount.
He became obsessed with the idea of communicating with Ms Blount directly and telling her without interruption how much he was suffering after they broke up.
He said Mr Locke "needed" to explain to Ms Blount what it was he was going through.
He told the court Mr Locke had signs of ADHD, autism and Asperger's syndrome. He had also developed a mistrust of women, after being taunted about a physical birth defect.
He said he had interviewed Mr Locke and his family and told the jury was very obvious that Mr Locke showed clear signs of autistic behaviour from a very early age.
Dr Ó Domhnaill said Mr Locke had been seen by people in the mental health field following a threat of suicide in January 2014.
He had been described as suffering from depression and anxiety and being suicidal.
He said he had a history of threats to harm only himself and there had been no suggestion that he would harm anyone else, but the doctor said violence can be directed inward or outward and can be unpredictable.
He said Mr Locke was not dealing with people experienced enough in the context of what he was suffering from who could identify the risks.
The doctor said Mr Locke's mental state was quite severely disordered and this condition worsened in the weeks leading up to the killing of Ms Blount.
He said it was likely Mr Locke continued to suffer with these conditions at the time of the killing.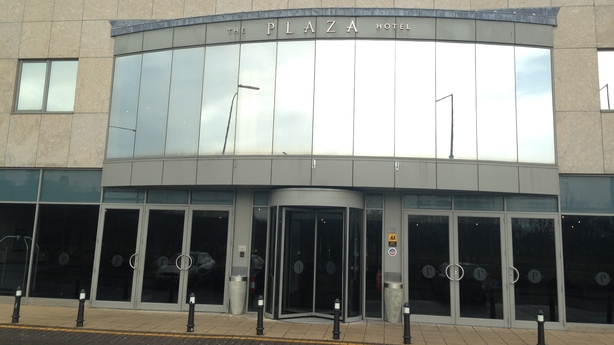 Dr Ó Domhnaill said Mr Locke did not have a good intent when he went to the hotel room in the Plaza Hotel.
He said he intended to tie Ms Blount to a chair and force her to listen to an account of his suffering.
The doctor said he believed that is what Mr Locke intended to do and he did not believe he was seeking vengeance because Ms Blount was blanking him in work and had blocked him on Facebook.
He said he believed Mr Locke panicked after Ms Blount panicked when she saw the contents of his bag.
The jury has heard he brought cable ties, duct tape, a Stanley knife and an air gun to the room.
The doctor said he believed Mr Locke was suffering from a mental disorder which diminished his responsibility for his actions.
Under cross-examination by prosecuting counsel Remy Farrell, Dr Ó Domhnaill said he was being paid by Mr Locke's family.
He said he was not a "hired gun" and was giving his opinion as a psychiatrist.
Dr Ó Domhnaill recalled that he had assessed Mr Locke in November 2015 and disagnosed him as being very anxious.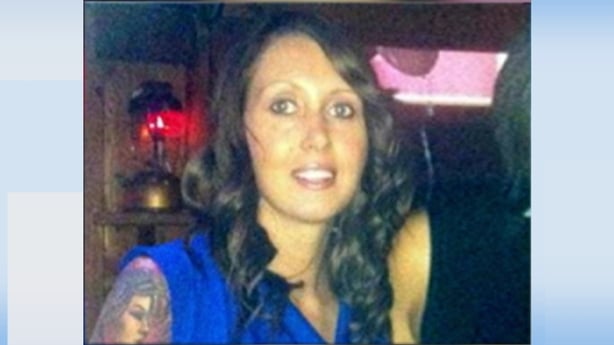 He did not recall that at the time Mr Locke was due to go on trial for murder. The trial did not go ahead at that time.
Mr Farrell put it to him that the expert witness for the prosecution disagreed with Dr Ó Domhnaill and had reported that he believed that Mr Locke's account of symptoms of autism was "not credible" and seemed to have been lifted from a text book.
Dr Ó Domhnaill agreed that no other doctors had made the same diagnosis of Mr Locke that he had made.
He said that was because they were not able to because they did not have his level of expertise.
Dr Ó Domhnaill said he could not recall the contents of the five interviews conducted by gardaí with Mr Locke.
He said untruths and inconsistencies in those memos did not jump into his mind because he considered them two years ago.
He also said he had not been provided with the DVDs of those interviews.
Dr Ó Domhnaill added that if Mr Locke gave a clear account of how he obtained injuries to his face during the course of killing Ms Blount during the garda interviews then that would signal he had a clearer memory of the event than he had been letting on.
Mr Farrell said it was quite simply extraordinary that an expert witness with the qualifications and expertise that he attested to had come into court without having sought out this material.
Dr Ó Domhnaill said it was probably the case that he had had an awful lot of work to do in November 2015 when he first became involved in the case. He said his report was produced in four days.
He said he had looked at text messages sent by Mr Locke but would have to refresh his memory of them. The cross-examination will continue tomorrow.