Austrian leaders appealed for national unity after a doctor who faced death threats from anti-vaccination activists and coronavirus pandemic conspiracy theorists took her own life.
"Let's put an end to this intimidation and fear mongering. Hate and intolerance have no place in our Austria," said President Alexander Van der Bellen.
He hailed Lisa-Maria Kellermayr as a doctor who stood for healing people, protecting them from disease and taking a cautious approach to the pandemic.
"But some people have been enraged by this. And these people scared her, threatened her, first on the internet and then also in person, directly in her practice."
The body of the doctor, who had often given media interviews about fighting the coronavirus pandemic and promoting vaccinations, was found in her office in Upper Austria yesterday.
Media cited prosecutors as saying they had found a note and were not planning a post-mortem examination.
Austria last month dropped plans to introduce compulsory Covid-19 vaccination for adults, saying it was unlikely that the measure would raise one of western Europe's lowest vaccination rates.
Tens of thousands of people had marched in regular protests against lockdowns last year and plans to make vaccinations mandatory, highlighting a social divide over public health measures that many countries have experienced.
But the doctor's death, which the Austrian physicians' association said reflected a broader trend of threats against medical staff, shocked the country.
"Hatred against people is inexcusable. This hatred must finally stop," Health Minister Johannes Rauch said.
North Korea reports no new cases for first time since Covid outbreak
North Korea reported zero fever cases for the first time in more than two months since it confirmed its first Covid-19 infections in May.
"There were no new fever patients reported" over a 24-hour period from Thursday evening, the state-run Korean Central News Agency said.
It marked the first time the isolated country had reported no new cases since it began tallying numbers in May.
While it has maintained a rigid coronavirus blockade since the start of the pandemic, experts have said that massive Omicron outbreaks in neighbouring countries meant it was only a matter of time before Covid snuck in.
North Korea has recorded nearly 4.8 million infections since late April, KCNA said, adding "99.994%" of them had fully recovered with just 204 patients under treatment.
Apparently due to a lack of testing capacity, North Korea refers to "fever patients" rather than "Covid patients" in case reports.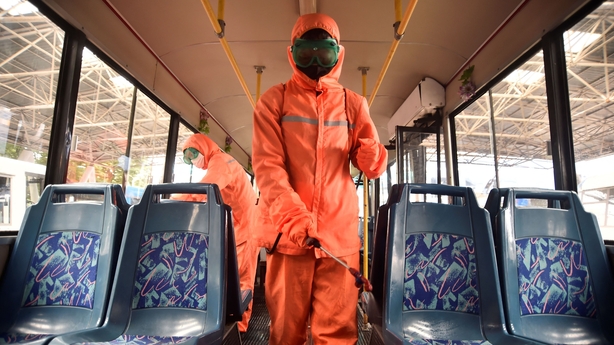 The country has one of the world's worst healthcare systems, with poorly equipped hospitals, few intensive care units, and no Covid-19 treatment drugs or mass testing ability, experts say.
Pyongyang announced its first coronavirus cases on 12 May and activated a "maximum emergency epidemic prevention system", with leader Kim Jong-un putting himself front and centre of the government's response.
North Korea has not vaccinated any of its roughly 25 million people, having rejected jabs offered by the World Health Organization.
North Korea said in late May it started seeing "progress" in controlling the outbreak but experts have cast doubts on the claim, citing the country's crumbling health infrastructure and unvaccinated population.
WHO emergencies director Michael Ryan said last month he assumed the situation in North Korea was "getting worse not better", though he acknowledged Pyongyang had provided very limited information.
South Korea previously offered to send vaccines and other medical aid to the North to help it deal with its coronavirus outbreak. Pyongyang has not officially responded.
Hong Kong Sevens to return in November
Hong Kong's popular international Rugby Sevens event will take place in November, the city's Rugby Union said.
It will be the first time in more than three years after the event was postponed due to Covid and stringent travel rules.
The Sevens event, set to be held from 4-6 November, has been highly anticipated as a sign that the Chinese special administrative region will be able to resume business as normal, after having its borders effectively sealed since 2020.
"After three-and-a-half years without a Sevens, I am confident this will be a very special event ... I am delighted to be able to once again tell the world – see you at the Sevens!" Hong Kong Rugby Union chairman Patrick Donovan said in an emailed statement, adding that government approval had been received.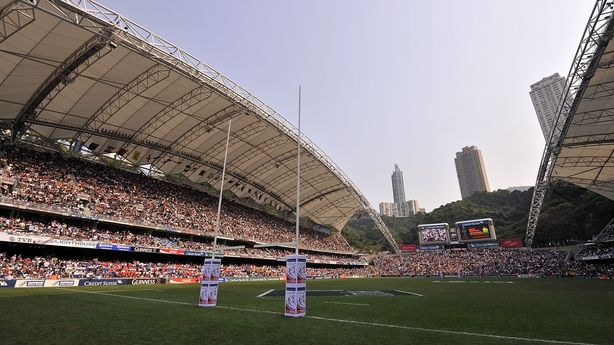 "We will continue to consult with government and the event will be delivered in compliance with the prevailing Covid measures in place at the time."
The union said it will announce further event details, including ticketing information, in the near future.
All arrivals into the Asian financial hub are still mandated to do one week of hotel quarantine and comply with frequent testing orders, including stool samples for babies and a raft of forms.