The Acting Chief Medical Officer has said Ireland is currently experiencing a surge in Covid cases and the latest sub variant is even more transmissible than previous variants.
Professor Breda Smyth said there are 849 cases in hospitals across the country, including 137 admissions overnight.
"It's around 125 admissions a day," she said.
Prof Smyth said the majority of cases are in the older population. She urged them to take up the option of a second booster, as she said that half the eligible population still needed to avail of this.
"We have seen a positive response to this - uptake is up by 10%," she said.
Prof Smyth said she wanted to address the concept of waning immunity. She said people who had the infection earlier this year could be reinfected but vaccination did still protect people from severe illness.
She said that PCR testing is only recommended for certain sub groups and not everyone requires a test and for those who do not require a test, it is important to stay at home until their symptoms have significantly resolved for at least 48 hours.
She described the current Covid situation as being one of mitigation and not containment.
"Covid is here for the medium to long term and we had to learn to adapt to it," Prof Smyth said.
She urged people to exercise personal responsibility when it came to mask wearing and to follow the current advice to wear masks on public transport and in crowded places.
Prof Smyth acknowledged that a large number of Covid cases are going uncounted.
We need your consent to load this rte-player contentWe use rte-player to manage extra content that can set cookies on your device and collect data about your activity. Please review their details and accept them to load the content.Manage Preferences
Of those that are being counted, there are approximately 3,000 cases a day, but she said the current numbers were not a robust metric that could be used.
No summer restrictions amid Covid winter surge warning
Ireland will get through the current summer Covid-19 wave without the need for further restrictions, according to Tánaiste Leo Varadkar.
But he said he was "concerned" about the next wave in the winter, which may coincide with flu season.
His comments come as immunologist Professor Luke O'Neill said every country is preparing for the winter as there will be a "surge of Covid-19 cases, even higher than there is now".
That was the nature of the virus, he added.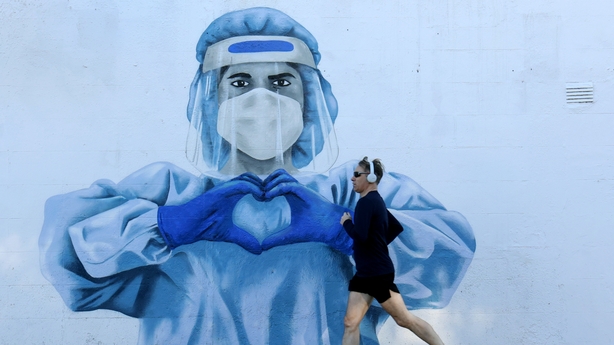 Speaking on RTÉ's Today with Claire Byrne, the Professor of Biochemistry at Trinity College Dublin said the BA.5 variant has thrown a curveball and is five times more likely to reinfect than Omicron.
But he said the good news is that "vaccines are holding up against severe disease".
He urged people to get the second booster if offered it and said he would not be surprised if the National Immunisation Advisory Committee (NIAC) recommended it for over 50s in the future.
Prof O'Neill said that Pfizer and Moderna have indicated that October would be the timeline for a vaccine against BA.4 and BA.5 variants, while they will have an Omicron vaccine in September.
He added: "We should use up the supply we have as it will give protection."
Prof O'Neill said he personally would not wait for the new vaccine to come along, as the current one is "still very protective against severe disease" and said he is particularly interested in Paxlovid, the drug that stops people ending up in hospital with coronavirus infection.
Speaking on the same programme, Mr Varadkar said he thinks the current wave is peaking or plateauing "around about now" and expects hospitalisations will start to fall within two to three weeks.
Latest figures show that as of 8am, the number of people in hospital with Covid-19 is 849, down 36 on the same time yesterday.
Of these, 32 people are in intensive care with the virus, down one on yesterday.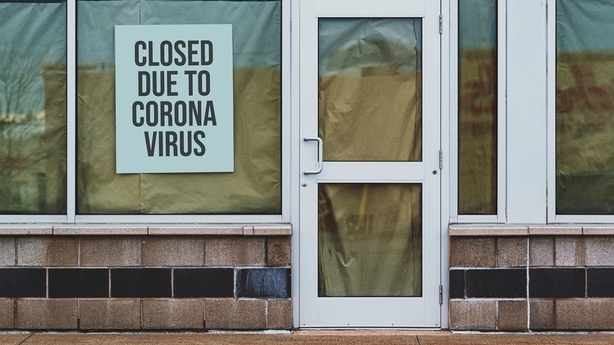 Mr Varadkar said the Government will be guided by advice from NIAC on vaccines, but he anticipates a "very extensive Covid and flu vaccine programme happening in the early autumn".
He said that usually what happens in Australia happens here and Australians are "having a very bad flu season at the moment".
A nasal spray vaccine is also a possibility, he said.
The Tánaiste said that it is possible that the Government will ask people to wear masks in certain settings during the winter, but said he does not envisage a return of "restrictions that restrict people's freedoms or cause people's businesses to close".
However, he added that this could not ultimately be ruled out.
We need your consent to load this rte-player contentWe use rte-player to manage extra content that can set cookies on your device and collect data about your activity. Please review their details and accept them to load the content.Manage Preferences
Nurses' union calls for more public health measures
The Irish Nurses and Midwives Organisation has called for additional public health measures due to the impact of Covid-19 in hospitals with staff under "unsustainable" pressure.
INMO President Karen McGowan said: "The rate at which we are seeing infections rise in our hospitals is extremely worrying", with what she said was a 347% increase in hospitalisations from 29 May to 4 July.
She said the INMO wants to see the reintroduction of immediate Covid screening on arrival to hospital emergency departments, strengthening the advice around mask wearing, as well as a second booster for healthcare workers and improved ventilation in healthcare settings.
INMO General Secretary Phil Ní Sheaghdha told RTÉ's Drivetime that the HSE need to protect their workforce and that many are suffering from Covid reinfection, as well as long Covid.
Meanwhile, a consultant paediatrician at Bon Secours Hospital has said the level of Covid infections among children is the same as the general population.
Dr Niamh Lynch said children are not particularly sick with it, with the majority being managed at home.
She said parents of children with vulnerabilities will be very interested in a coronavirus vaccine for those under five, but it would be a "personal decision" if introduced in Ireland.
Dr Lynch said the pandemic had been a "tough time" for vulnerable children as most of their childhood has been dominated by it for the past two years.