Taoiseach Micheál Martin has said Ireland is currently experiencing a "disruptive" phase of Covid-19, with the level of cases having an impact on health services.
Speaking this afternoon, he said: "We're going through different phases of Covid-19, and I described it recently, we're now in a disruptive phase in the sense that Covid remains a significant disruptive influence."
He said that there are currently 800 people in hospital with Covid-19, and while half of those were in hospital for other reasons, they still had to be treated as Covid patients, with implications for hospital services.
However, the Taoiseach also said that the variants of Covid-19 that are currently dominating "are not as virulent as they once were, and that's a good thing".
Taoiseach Micheál Martin has said Covid-19 is in a 'disruptive phase' and that health services are under increasing pressure as 800 people are now in hospital with the illness. pic.twitter.com/czcDOEeAkf

— RTÉ News (@rtenews) July 4, 2022
He urged people to avail of the vaccination programmes, saying: "What I would really say to people is: vaccination. We know from when we began to come out of the emergency phase of Covid, it is when we got really critical mass vaccinations into people's arms.
"For example there are quite a number of people who are immuno-suppressed have still have not taken their second booster and they should. They should get it."
Mr Martin said the Government will await advice from the National Immunisation Advisory Committee before deciding if additional doses or boosters would be extended to more of the population for the autumn.
---
---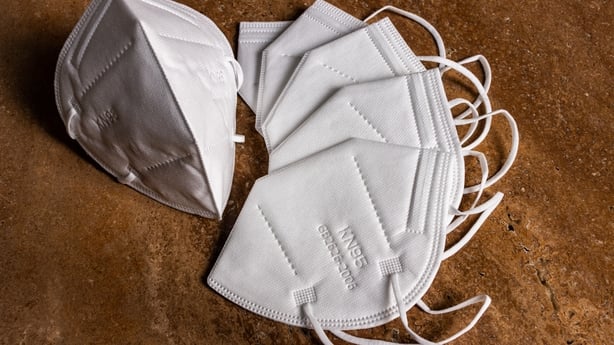 Meanwhile, the Covid-19 lead with the Irish College of General Practitioners has said the current wave of Covid-19 cases is having a huge impact on hospitals and people seem less likely to be isolating when they have early symptoms,
Dr Nuala O'Connor said that GPs are finding that by the time people contact them "they've already perhaps gone to work or gone out to a social event and it's two or three days later and they're quite symptomatic".
She said people should not go to work if they have any symptoms and should not send children to summer camps or parties if they have symptoms or colds.
"We're again seeing lots of Covid after social events such as weddings and funerals ... It's the early symptoms that you have when you're most infectious. And please do think about others who may be more vulnerable and stay at home," she said.
Speaking on RTÉ's Today with Claire Byrne, Dr O'Connor said there is "an awful lot of Covid in the community now, and we're seeing a big impact on that in our day-to-day work in general practice".
There has been another increase in the numbers with Covid-19 in hospital.
As of 8am, there were 885 people in hospital with the virus, an increase of 59 on the same time yesterday.
There were 33 people in intensive care units around the country with Covid-19 at 11.30am.
Dr O'Connor said that Covid numbers are having a huge impact on hospitals with a large number of beds being taken up by Covid patients.
"Even if they aren't particularly sick, there's a lot of infection prevention and control measures that need to be in place, and it slows up everything and unfortunately, it tends to displace other care."
She said some people may be holding off for a new booster that may be more effective against the Omicron variant. However, it is not known when that may materialise, she said, and what is known is that the current booster reduces the risk of catching whatever variant is around for perhaps two or three months.
It also protects against serious disease, "so it protects you against ending up in hospital or dying because of Covid," she added.
She said a "significant amount" of the people who are sick in hospital with Covid-19 have not been vaccinated at all.
Speaking on the same programme, Donegal-based GP Dr Denis McCauley urged people with symptoms such as a temperature and a cough to stay at home, adding that "it's actually quite selfish" to go out with such symptoms.
Dr McCauley, who is also chairperson of the IMO's GP sub-committee, said vaccinations are one of the main mitigation factors in tackling Covid-19, particularly for those aged over 65 and for high-risk groups.
He said there had been a reduced uptake in the second booster by over-65s, due to a combination of vaccine fatigue, having already had Covid, and a reluctance to avail of the Moderna vaccine when they had previously received the Pfizer jab.
However, he said it was more important than ever now to get the vaccine ahead of the winter months.