Denmark has said it is suspending its widespread Covid-19 vaccination campaign.
All remaining Covid restrictions were lifted in the country in February.
Noting that the epidemic was under control and that vaccination levels were high, the Danish Health Authority said the country was in a "good position".
"Therefore we are winding down the mass vaccination programme against Covid-19," said Bolette Soborg, director of the authority's department of infectious diseases.
Around 81% of Denmark's 5.8 million inhabitants have received two doses of the vaccine and 61.6% have also received a booster.
Denmark noted a drop in the number of new infections and stable hospitalisation rates.
While invitations for vaccinations would no longer be issued after 15 May, health officials anticipate that vaccinations would resume after the summer.
"We plan to reopen the vaccination programme in the autumn. This will be preceded by a thorough professional assessment of who and when to vaccinate and with which vaccines," Ms Soberg said.
As a wave of the Omicron variant hit the country last November, Denmark intensified its immunisation campaign, accelerating access to booster shots and offering a fourth dose from mid-January to the most vulnerable.
EU to move away from emergency phase of pandemic
The European Commission is set to say the EU has entered a new post-emergency phase of the pandemic in which testing should be targeted and monitoring of cases should be similar to sample-based flu surveillance, according to a draft document seen by Reuters.
The shift comes amid a gradual drop of cases and a fall in the number of deaths linked to Covid-19, thanks to the spread of the less virulent Omicron variant and the immunisation of over 70% of the EU population, with half of the population having received also a booster shot.
"This communication puts forward an approach for the management of the pandemic in the coming months, moving from emergency to a more sustainable mode," the EU draft document says.
The commission had no comment.
The World Health Organization (WHO) is in charge of declaring a pandemic and the end of it, a move that has vast legal implications for a large variety of sectors, including insurers and vaccine makers.
The UN agency has said the pandemic is not over.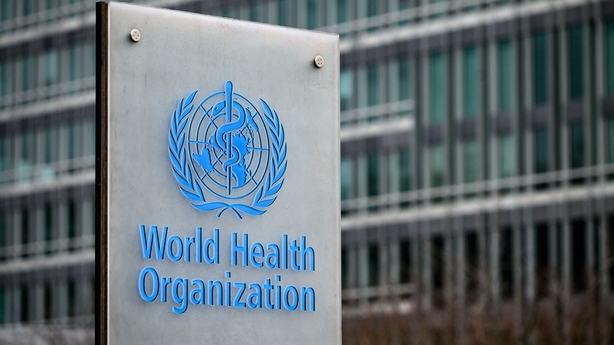 The EU's document is non-binding and comes with clear warnings that "Covid-19 is here to stay", likely with the emergence of new variants, and therefore "vigilance and preparedness remain essential".
The draft document, prepared by Health Commissioner Stella Kyriakides and set to be adopted tomorrow, warns that new surges are possible and recommends EU governments keep up their guard and be ready to return to emergency measures if needed.
However, it also acknowledges that a new phase has started and that a new approach is needed to monitor the pandemic.
That means that mass testing, whereby people with symptoms and their contacts must undergo a test, has been already dropped in some EU states, in stark contrast with policies currently applied in China where large cities are subjected to lockdowns and regular mass testing after the detection of few cases.
Targeted testing
The commission recognises this shift and encourages the introduction of more sophisticated ways of detecting outbreaks.
"Targeted diagnostic testing should be put in place," the draft document says, noting that priority groups should include people in outbreak settings, those at risk of developing severe Covid and medical staff and others who are in regular contact with vulnerable populations.
Surveillance of the virus should also be adapted, with an increased focus on genomic sequencing to spot possible new variants, and less attention on mass reporting of cases.
"The objective of surveillance should no longer be based on the identification and reporting of all cases, but rather on obtaining reliable estimates of the intensity of community transmission, of the impact of severe disease and on vaccine effectiveness," the document says.
It suggests establishing a surveillance system similar to that used to monitor seasonal flu, in which a limited number of selected healthcare providers collect and share relevant data.
Vaccines continue to remain essential in the fight against Covid, the document says, recommending states consider strategies to boost vaccination among children aged five and over before the start of next school year.
---
Finland's President examined in hospital due to Covid
Finnish President Sauli Niinisto is in hospital for monitoring due to "prolonged Covid-19 symptoms," his office has said.
"President Niinisto is feeling reasonably well and is continuing to work remotely," the office said.
The 73-year-old head of state was diagnosed with coronavirus on 19 April, leading to the postponement of a visit to Nordic neighbour Norway.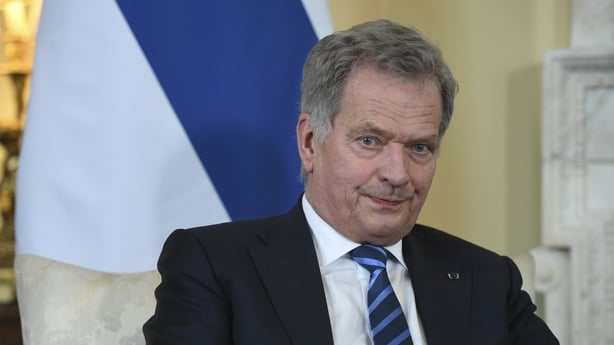 The president's illness comes as Finland's politicians mull a potential application to join NATO, which would be a historic reversal in policy for the country.
Finnish people have traditionally been against joining the Western military alliance, but opinion polls have recorded soaring support and even majorities in favour following Russia's invasion of Ukraine.
Mr Niinisto is scheduled to visit neighbouring Sweden, where the issue is also being debated, on 18 May, and the two countries are widely expected to act in unison.
Since the end of the Cold War, the two Nordic nations have remained non-aligned, but they have deepened ties and are close partners with NATO, stopping short of membership.
Finland's Prime Minister Sanna Marin, on a visit to Sweden in mid-April, said a decision on a membership application was expected "within weeks".
---
US Vice President tests positive for Covid
US Vice President Kamala Harris tested positive for Covid-19, but is asymptomatic and not considered a current close contact of President Joe Biden, the White House said.
"Today, Vice President Harris tested positive for Covid-19 on rapid and PCR tests. She has exhibited no symptoms, will isolate and continue to work from the vice president's residence," said Ms Harris' press secretary, Kirsten Allen.
"She has not been a close contact to the president or first lady due to their respective recent travel schedules," Ms Allen said, adding that the Vice President would "return to the White House when she tests negative."
Ms Harris, 57, is the latest in a rash of cases sweeping through the Washington elite.
Her husband, Doug Emhoff, came down with Covid in March, although Ms Harris herself remained negative.
---
Turkey ready to lift all Covid-19 measures - Erdogan
President Tayyip Erdogan has said that Turkey is ready to lift all measures against the coronavirus, adding that mask-wearing will no longer be obligatory indoors.
Speaking after the final meeting of the advisory science council, Mr Erdogan said masks will still be mandated on public transport and in medical institutions until daily new cases drop below 1,000.
Turkey had previously lifted the requirement to wear masks outdoors and in indoor areas with good ventilation.
Daily Covid-19 cases in Turkey have dropped to below 3,000 in recent days, from around 15,000 at the end of March.
Tests have more than halved in the same period to around 130,000 daily.